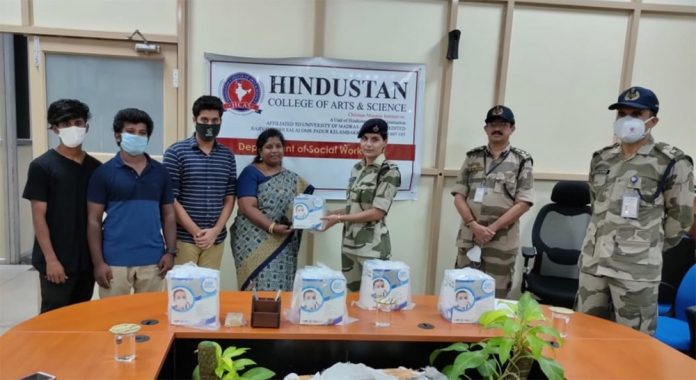 Saluting front line warriors "HCAS BSW department donates N95 MASKS TO CISF"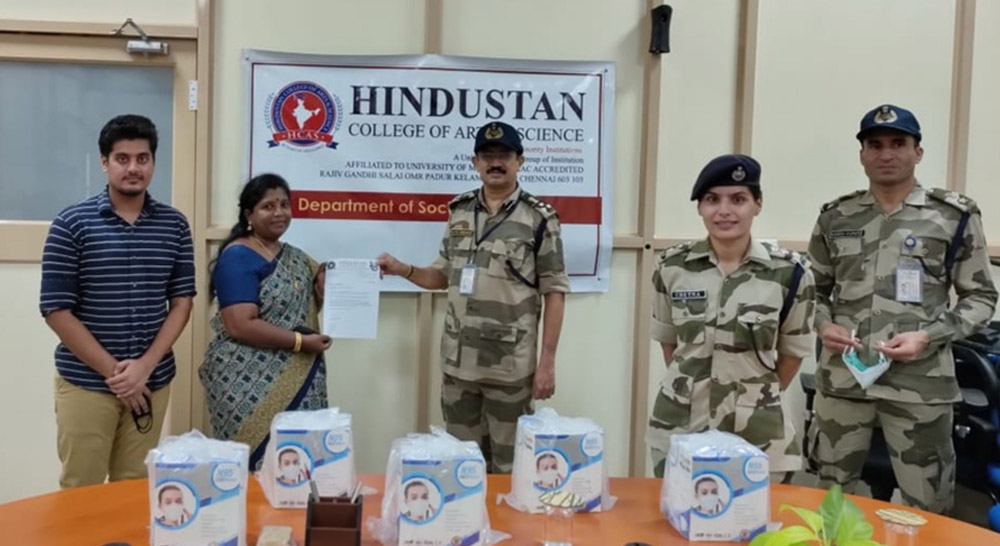 Hindustan College of Arts & Science is honored to meet CISF DIG KVK Sriram, ASG Chennai (Meenambakkam) & be a medium for the noble cause to express gratitude & appreciate for all the work that the Force has been doing during this pandemic to safeguard the civilians.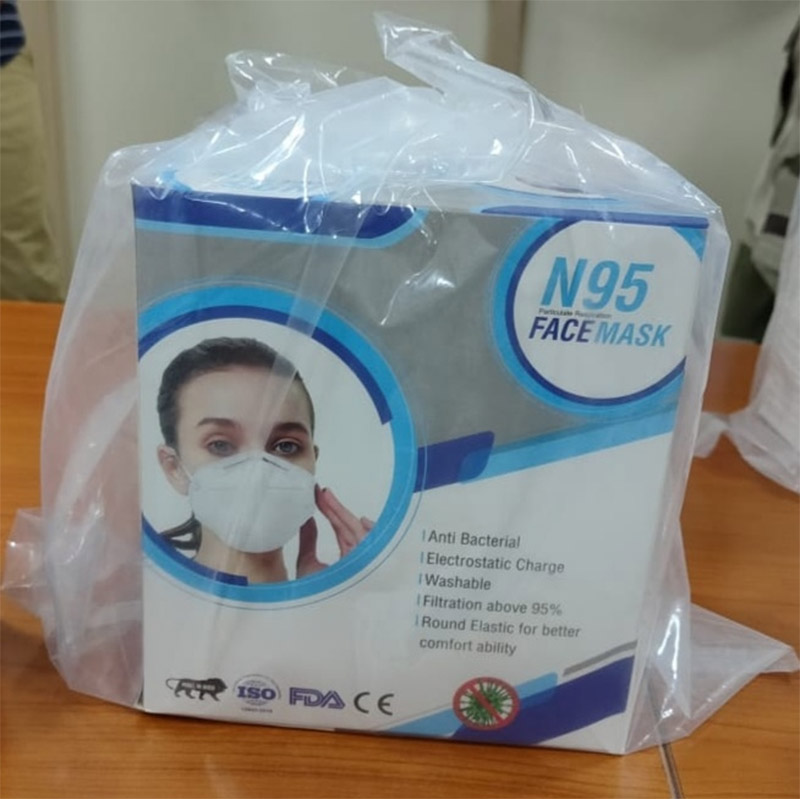 CISF was overwhelmed with the kind gesture of the college & the students and thanked, Dr. S. Thirumagan, Principal, Hindustan College of Arts & Science, Chennai. Dr.R.Sakthi Prabha HOD BSW DEPARTMENT John Abhishek (MSW) Ajmal (MSW) Jai Aswani -(1st year BSW),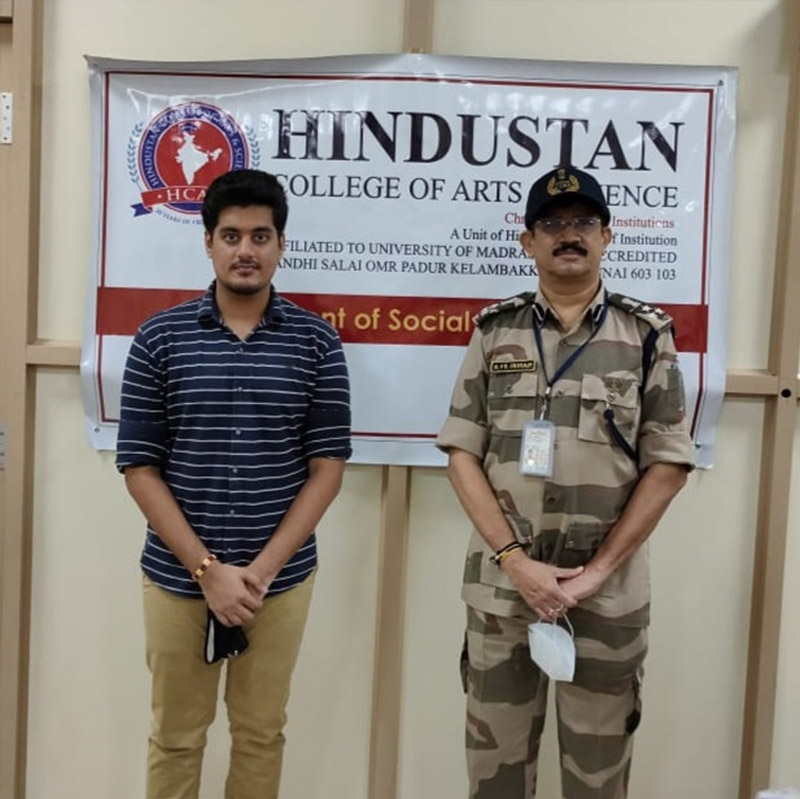 The students were further appreciated for their generous endeavours at their young age and the officers encouraged them to continue the humanitarian services.