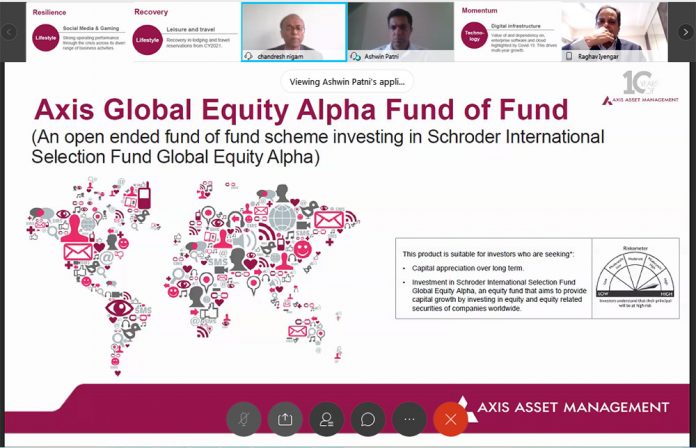 Axis Mutual Fund launches 'Axis Global Alpha Equity Fund of Fund' 
Highlights: –
·         An open ended fund of fund scheme investing in Schroder International Selection Fund Global Equity Alpha
·         Offers Indian investors an opportunity to participate in a high quality globally diversified equity portfolio that can complement their Indian equity allocation
·         Allocation to global equities can improve the risk-return profile of Indian investors because of diversification benefits
·         Schroders owns around 25% stake in Axis Asset Management Company
·         NFO date: September 04, 2020 to September 18, 2020

Chennai, September 04, 2020: Opportunity and diversification logic dictates that as investors we should not be closed to any meaningful, long term investment idea if we are to achieve the most optimal long term portfolio outcomes. And yet, investors in India have missed out on 97% of the global equity opportunities because their portfolios have overwhelmingly been allocated to the Indian equity markets (which represent only about 3% of the global equity markets*).
All investors everywhere exhibit what is known as a "home bias" when it comes to investing. The term refers to the fact that as investors we allocate more to markets in our own country. However, the extent of the home bias is different in different markets and comes down over time as investors and markets mature. We believe that the time is right for Indian investors to start looking at making global allocations and to bring down the impact of home bias on their portfolios.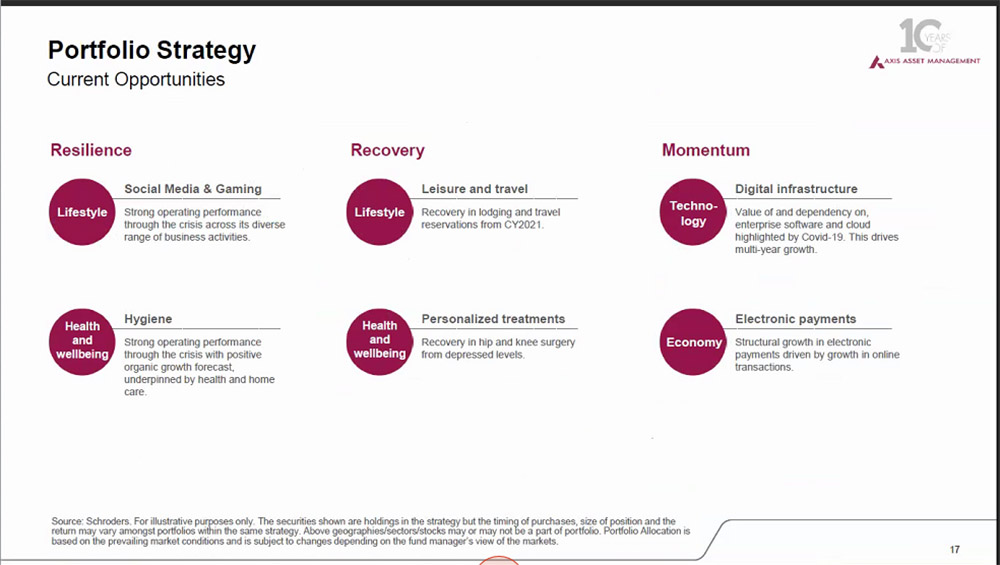 India has been and will remain a high growth equity market that has rewarded long term investors. However, India is ultimately a small part of the global equity market. Accordingly, there are many large global sectors and themes that are either not present or – if present – not material in the Indian listed universe (such as consumer technology, Internet and e-Commerce). Therefore, allocation to global products provides two key benefits to Indian investors. First, they allow them to capture the broad opportunity that is available outside the Indian markets. Secondly, they allow them to diversify and improve the risk-return profile of their equity allocations. To get the best out of the global allocation, investors should look at allocating with a long term perspective into strategies that can invest in the best ideas globally without limiting themselves to any one country or sector or theme.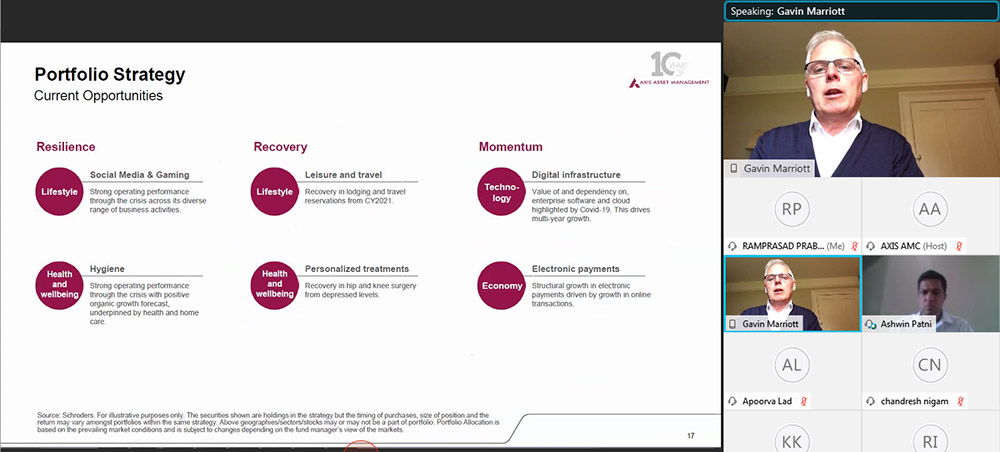 Axis Global Alpha Equity Fund of Fund:
Axis AMC has been at the forefront of product innovation and creating a robust investment process that has the potential to deliver long term performance for its investors. For its global product initiative, Axis AMC has tied up with Schroders (which is around 25% shareholder in Axis AMC). Schroders is a world-class asset manager operating from 35 locations across Europe, the Americas, Asia, the Middle East and Africa with an AUM of GBP 525.8 bn.
Axis AMC has already launched 2 successful MF schemes over the last couple of years that have provided some global exposure to investors – Axis Growth Opportunities Fund and Axis ESG Equity Fund. Axis Global Equity Alpha Fund of Fund marks the first dedicated global feeder fund launched by Axis AMC in the Indian market. The Axis Global Equity Alpha Fund of Fund is an open ended Fund of Fund scheme that invests in the Schroder International Selection Fund Global Equity Alpha.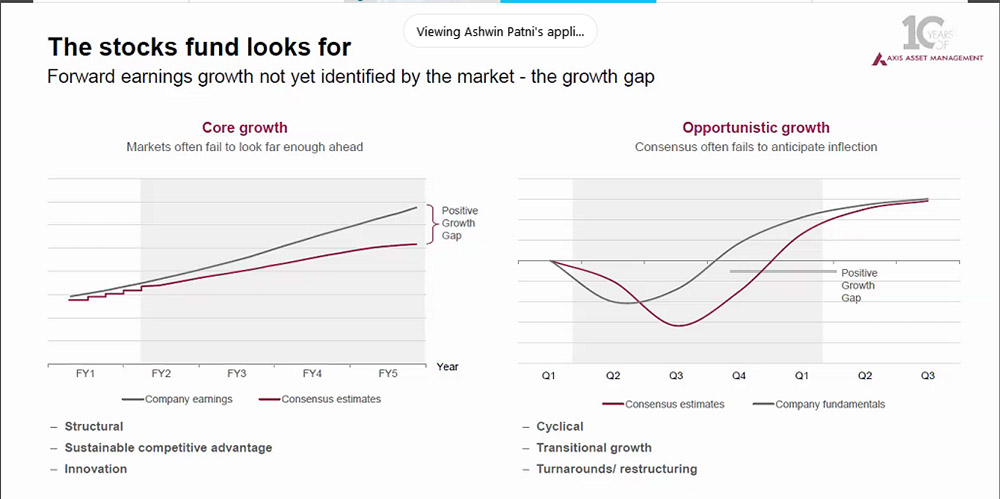 Some of the fund's salient features include:
The fund invests in a compact, high conviction portfolio of geographically and sectorally diversified equity stocks
The fund uses bottom-up fundamental research to find and invest in quality growth companies with a sustainable competitive advantage that are mispriced by the market.
The Fund is managed by the Schroders Global Equities team based in London
Mr. Chandresh Kumar Nigam, MD & CEO, Axis AMC said, 'Axis AMC has always upheld the philosophy of responsible investing. Exposure to global investment opportunities today can significantly broaden the Indian investor's investment universe as well as help them improve their portfolio through diversification benefits. Our new fund, in partnership with Schroders, an organisation with a rich history of over 200 years, will help Indian investors access a high quality global portfolio through the ease and convenience of the Axis MF platform.' 
Mr Alex Tedder, CIO, Head of Global & Thematic Equities, Schroders Investment Management said, 'We are excited to be partnering with Axis AMC on this fund launch. Global investing opens up a wealth of opportunity and the Axis Global Equity Alpha fund offers advisors and their clients the scope to invest in an exciting portfolio of Schroders' best global equity ideas. Our investment approach is entirely complementary to the highly successful approach utilised by Axis AMC across their local equity funds offering. And together we offer, in our opinion, the very best of local and international equity management.'  
The new fund offers (NFO) opens for subscription from September 04, 2020 to September 18, 2020.
*Source: World Bank. Data as on 31st March 2020