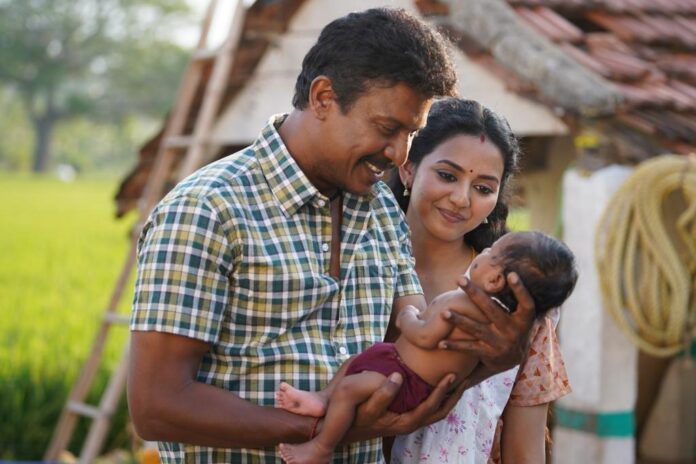 The ZEE5 Exclusive Film – 'Chithirai Sevvaanam' is officially premiering on December 3rd on ZEE5
Samuthirakani, Pooja Kannan, Reema Kallingal star in 'Chithirai Sevvaanam' – a ZEE5 Exclusive Film directed by Silva and presented by Director Vijay. The film premieres 3rd December on ZEE5
ZEE5 has consistently entertained fans with back-to-back top-notch quality content which includes 'Dikkiloona', 'Aranmanai 3', 'Vinodhaya Sitham', 'Malaysia to Amnesia'.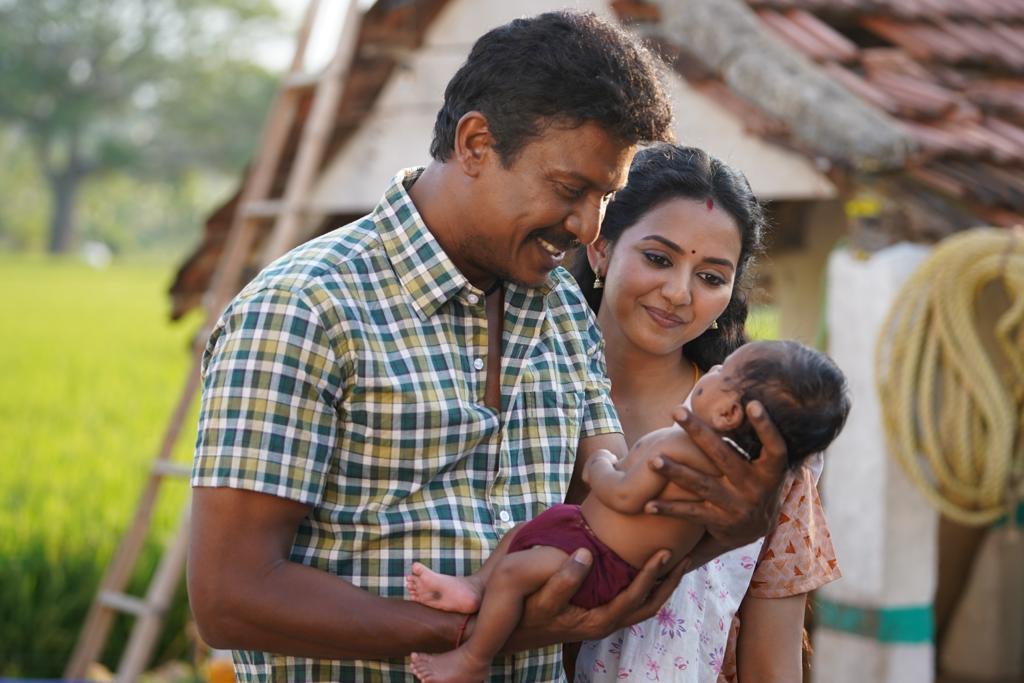 Now ZEE5 is proud to announce their next exclusive film, 'Chithirai Sevvaanam'. Popular director and actor Samuthirakani has played the lead role in this film. Pooja Kannan and Reema Kallingal play pivotal roles in this movie. Notably, Pooja Kannan is the younger sister of Sai Pallavi.
This film also has Top Technicians. Sam CS as composer, Praveen KL as Editor, Manoj Paramahamsa and K.G. Venkatesh as Cinematographers.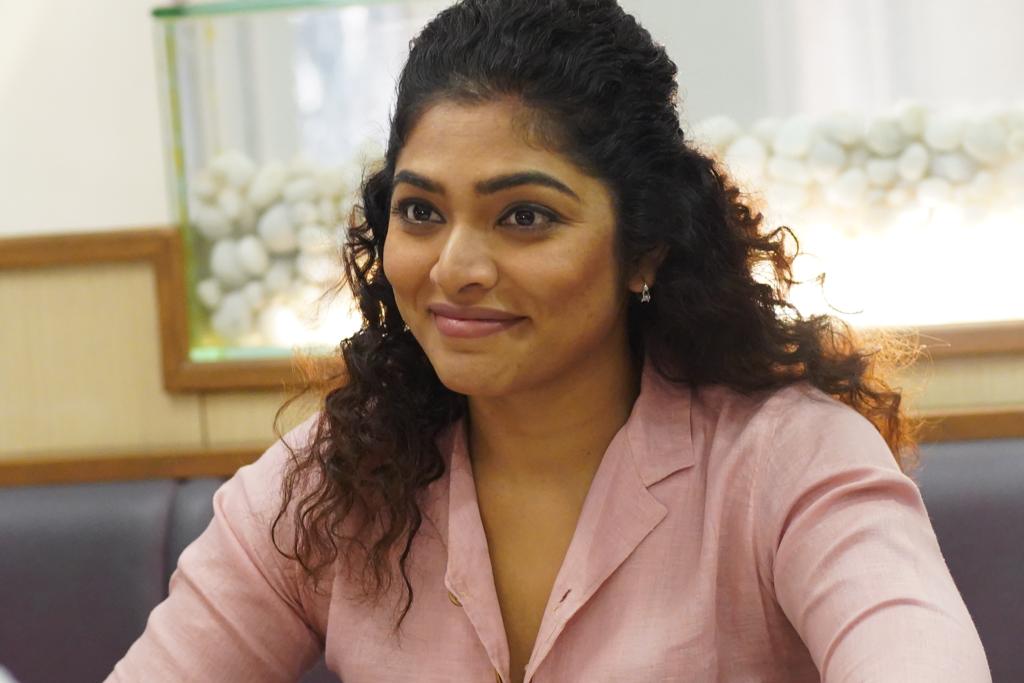 The film is directed by Silva and Director Vijay has written the story and is presenting this film. It is Co-produced by A.L Alagappan and P. Mangaiyarkarasi.
Actor Samuthirakani says, "Chithirai Sevvaanam was a surprise gift to me from my brother Stunt Silva. When he narrated the script, I was going through a bundle of excitement, emotions. The movie embellishes the bonding journey of a father-daughter and the challenges they face. I express my heartiest thanks to him for taking me into this beautiful world of Chithirai Sevvaanam. Pooja, who has performed my daughter's role, has given life and soul to her character and this film. The film will be a reflection of the realities happening around. I am confident that Silva will scale great heights as a filmmaker with this movie. Chithirai Sevvaanam will be a great experience for family audiences with a strong message and impact."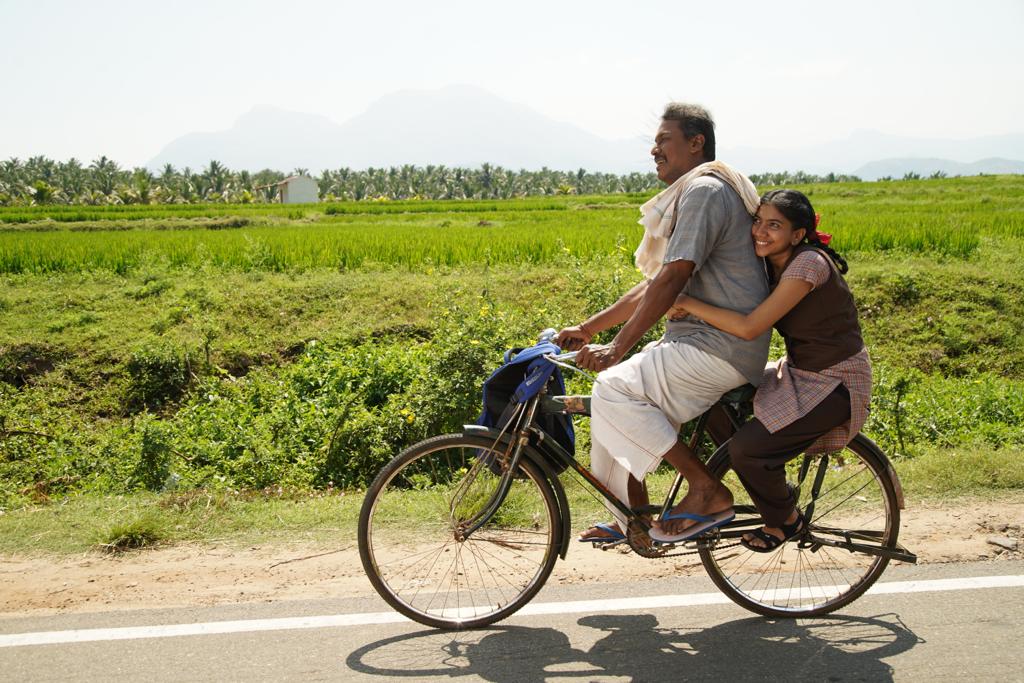 Director Stunt Silva said, "The journey of Chithirai Sevvaanam started when director Vijay sir narrated me a small story, which fascinated me instantly. To my surprise, he suggested I direct this film. Becoming a filmmaker was a dream for me, and his suggestion instilled the confidence in me to give it a try. After completing the script, I felt Samuthirakani sir would be perfect for this role, and I approached him. He immediately agreed to be a part of this project. Since the film revolves around the father-daughter relationship, we wanted an actress for the daughter's character. Vijay sir suggested I try actress Sai Pallavi's sister Pooja Kannan, whom was perfect for this role. Both of them have delivered a remarkable performance. Rima Kallingal has played an important role in this film, and her stellar acting will be liked by all. Just because I am a stunt master, don't expect an action-packed film from me. Chithirai Sevvaanam is a poetic story that imparts a beautiful message for parents and children. Family audiences will have a good time watching this movie, which is premiering on ZEE5 from December 3, 2021"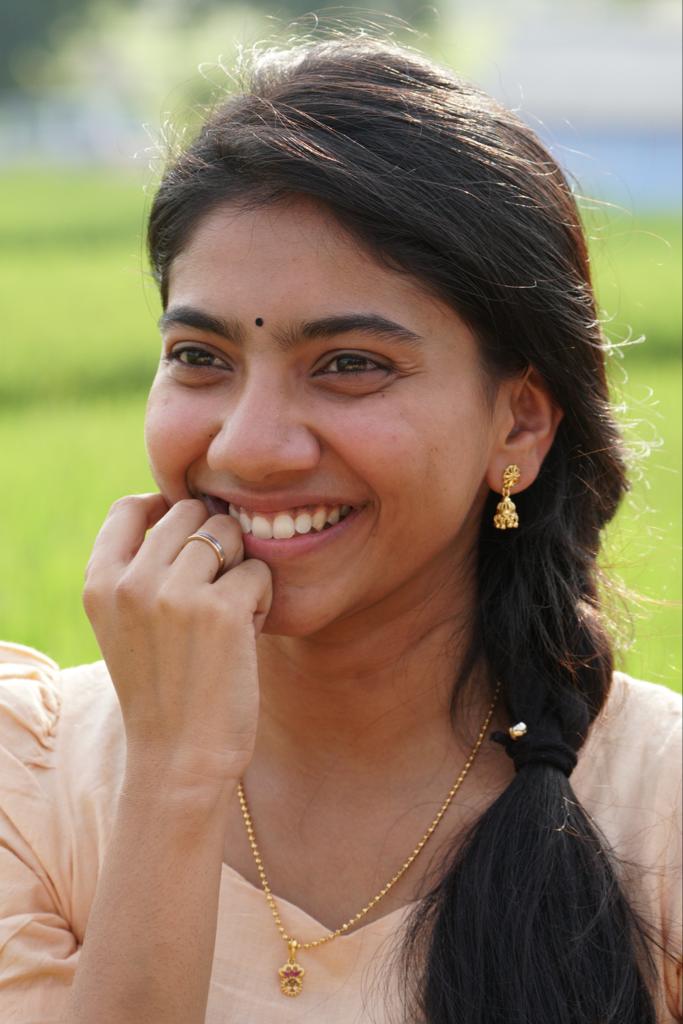 Actress Rima Kallingal says, "When Silva sir approached me to play a cop role in Chithirai Sevvaanam, I drew my conclusions that it's going to be an out-and-out action thriller. Of course, when you have the finest stunt master like Silva sir directing a film, and me playing a cop, what else can I imagine? However, my assumptions were proved wrong when he narrated to me the complete script. I was spellbound over his decision to make an emotional film that revolves around a deep bonding between father and daughter. What happens when a serious crisis strikes their little heavenly world, and how the father fights every situation to save his daughter has been very well crafted by Silva master. Both these characters played by Samuthirakani sir and Pooja are going to leave an emotional impact, and my character as a cop has some thriller elements. Personally, I am curiously waiting to watch the chemistry between Samuthirakani sir and Pooja Kannan." Talking about Pooja, she adds, "She has given a matured performance and this isn't looking like her debut movie. Sharing the screen with an iconic actor like Samuthirakani sir and performing with him isn't an easy task, but she has delivered a stellar spell. I am glad that Silva master chose to embark on his directorial venture with a film like Chithirai Sevvaanam, which will win him unconditional appreciations."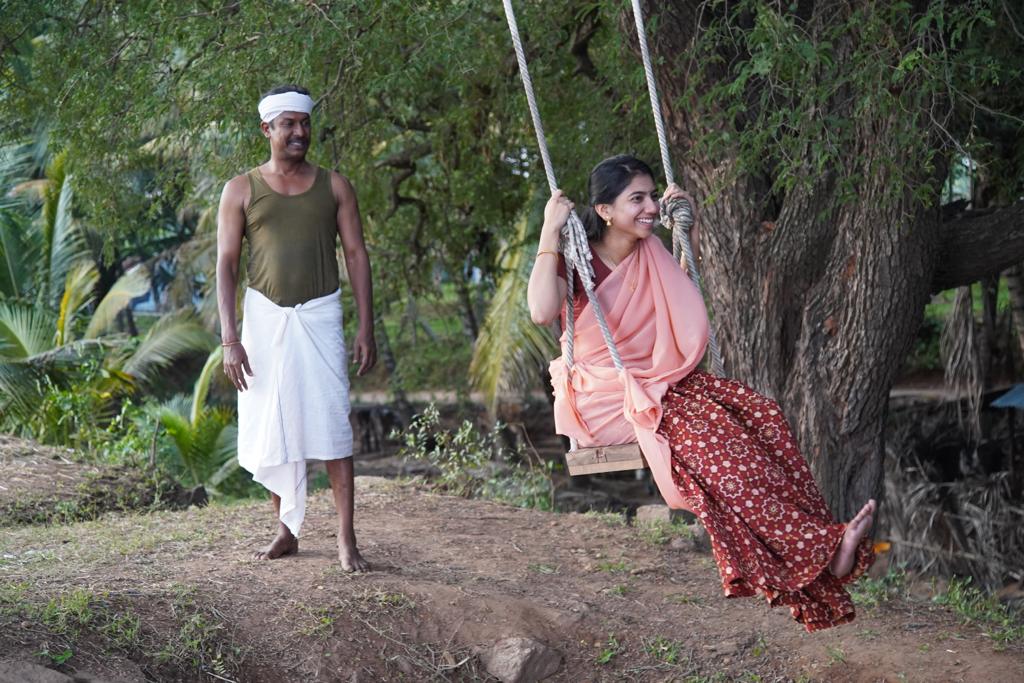 Producer and Well Known Director Vijay Says, 'Samuthirakani-Pooja Kannan starrer Chithirai Sevvaanam directed by Stunt Silva is premiering on ZEE5 from December 3, 2021, onwards. This film is special to all of us in the team of Chithirai Sevvaanam. In 2014, I got a spark of an idea that pushed me to craft the story. In 2020, during the Lockdown, I happened to discuss the story with Silva during our casual conversation, and he liked it a lot. I suggested he direct the movie. Usually, stunt choreographers tend to get inclined towards action blocks, but Stunt Silva is an emotional person. He is a pure-hearted person and is consistently involved in philanthropic activities. I strongly felt that he would do justice to this film as a filmmaker and will handle this story elegantly. I have worked with Silva master in many movies after Thalaivaa. Whenever I narrate him an action block, he will come up with the adequate emotions it demands. I clearly understood that he has a filmmaker quality inherently, and he has proved it perfectly with this movie. Silva master took complete responsibility for nurturing and materializing this film. Samuthirakani sir is the soul of this film. When we approached him, he instantly accepted to be a part of this project without any second thoughts or suggestions in the script. Sai Pallavi's sister Pooja kannan has delivered a colossal performance in this movie. Despite being a successful actress' sister, she personally took this project seriously, underwent complete acting training, and has given an impeccable performance in this movie. I thank Rima Kallingal for accepting our offer, and she has given the best in her role. Sam CS is the backbone of this film. Both the cinematographers Manoj Paramhamsa and Venkatesh have done an outstanding job with the visuals. I thank Zee5 for banking their trust in our film and getting it streamed on their reputed platform. The film has a beautiful plot and conveys a good message, which I believe is the need of this hour. Silva master will be acclaimed as one of the topmost filmmakers in the Indian film industry after this movie release. I am glad to be a part of this prestigious project."
The ZEE5 Exclusive Film – 'Chithirai Sevvaanam' is officially premiering on December 3rd on ZEE5