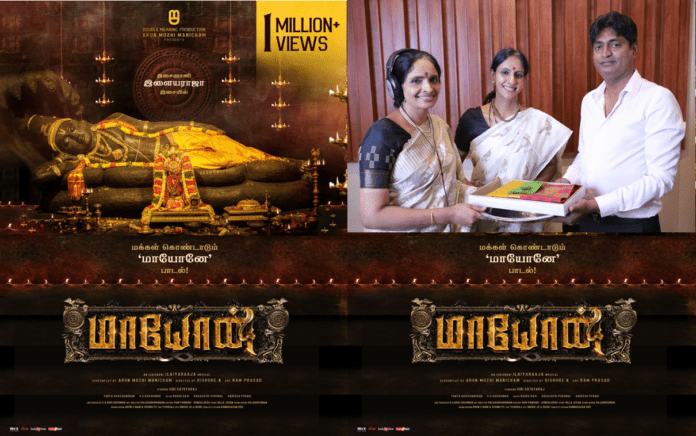 Ilayaraja's Maayone Manivanna crossed one million lights on YouTube
Ilayaraja's song Maayone Manivanna in the film Maayon has crossed one million views in just 48 hours.
Hailed by music critics, the song rendered by Carnatic legends and  vocalists Ranjani – Gayathri was released by actor Silambarasan TR.
Music-lovers have hailed the song and celebrate it in social media. After Janani Janani,written by Vaali and sung by Ilayaraja a few years ago that mesmerised music-lovers, Maayone Manivanna has managed to create a spiritual bliss.
The songs has soulful tune,  oozes with devotion and create a spiritual aura among listeners.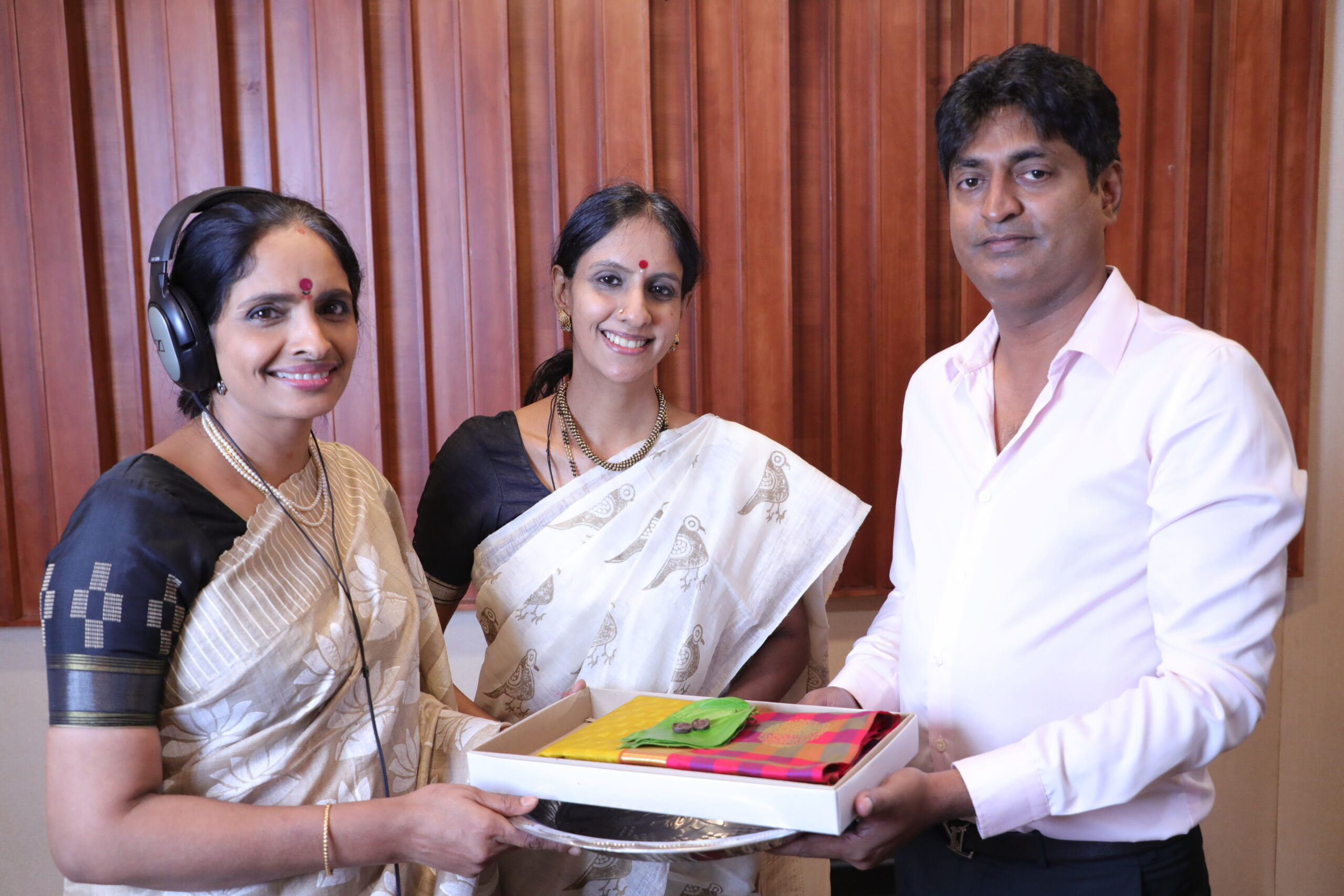 Written and produced on behalf of Double Meaning Productions by Arunmozhi Manickam, it is directed by a debutant filmmaker N Kishore. Sibiraj plays the lead role.
Ilayaraja, the man who creates symphony , has come up with a scintillating song that would reverberate in every house with devotion every morning.
The song has been out in Telugu. Acclaimed playback singers Saindhavi and Vinayaka Karthik Rajan have crooned it. The song has managed a huge reception there too.
Maayon team wishing everyone an auspicious Vaikunta Ekadesi  and Geetha Jayanthi.