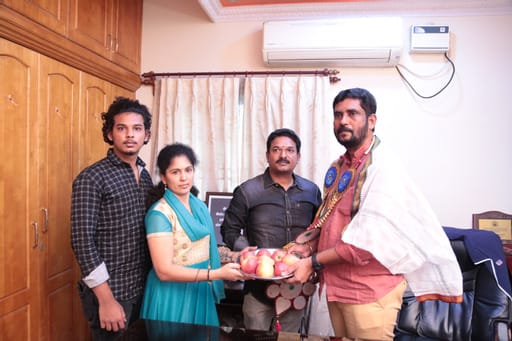 Kadacham Poster released by Maanadu producer Suresh Kamatchi
Newly talented technicians prepared 'Kadacham' film, produced by ShamalaRamesh under the banner of Sri. Shivashakthi Munishvar Films. Poster released by famous producer by Suresh Kamatchi and wished the team. Kadacham stands for 'Tree'.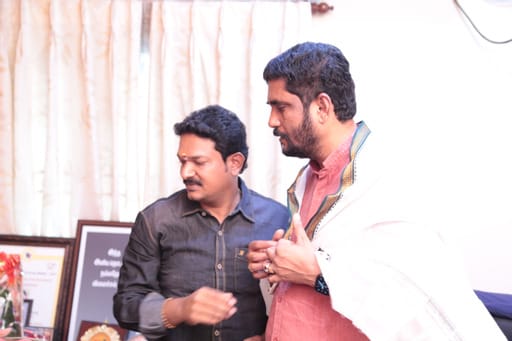 Suspense, thriller story Screenplay & Directed by Pattu Kotai Shiva. KarthikCharan is Hero. Mahana is Heroine. Casting by Bhagyaraj, Nijalgalravi, Ganjakurupu, Nallaishiva, Benjauman, Ratchsanyasar, Abdulkalam, Stella, Satya, Vishwa, Maithriya,Saimadhu, Mukilan, Vikram, Sarathy, Hari, Priya and others have acted.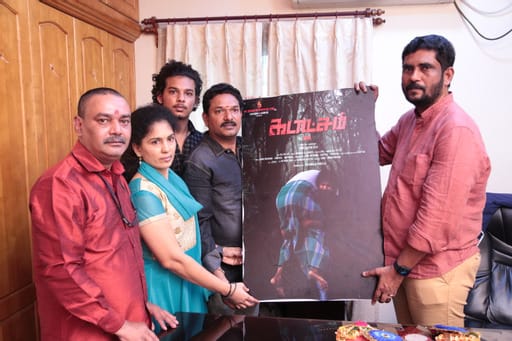 Music composed by Varanvije Charly, Singers Unnimenan-Karthik-Karthik, Camara K.S.Palani, Editing Anu, Dance Selvi. Shooting held in Karnataka & Tamilnadu. Film is releasing shortly in Tamil, Hindi & Kannada. All Languages worldwide rights owned by Dr.Om Satish & this film incharge.