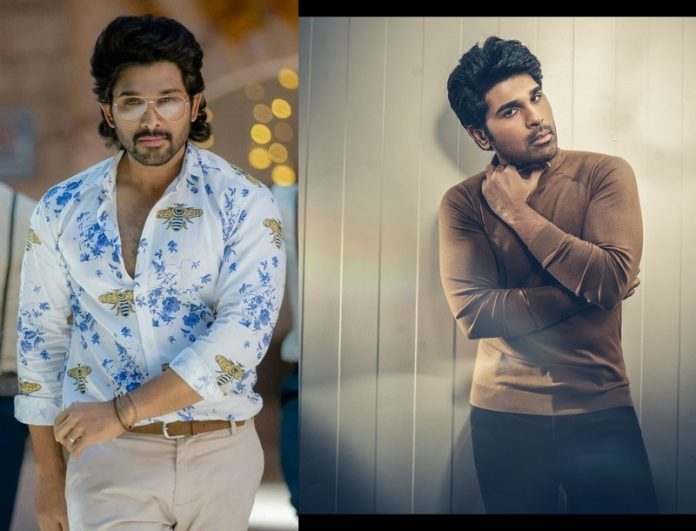 Allu Arjun congratulates Allu Sirish on the success of his debut Hindi song
Icon Staar Allu Arjun took to his social media to congratulate his younger brother Allu Sirish on the big success of his debut Hindi song Vilayati Sharaab. The song has garnered over 100 million views on YouTube in a short span of time and has also inspired a fest of dance covers and reels.
"Big congratulations to Allu Sirish on hitting 100 million. Super proud! Congratulations to the entire team," wrote Allu Arjun. Replying to the Icon Staar, Sirish said, "A big thank you from me & Vilayati Sharaab team."
Sirish also thanked his fans and music lovers for all the love they have showered on him and the song. "A big thank you to the music lovers, people all over India for showering so much love on Vilayati Sharaab. 100 million views and topping charts was something I didn't imagine at all. Congratulations to Darshan Raval, Neeti Mohan, Heli Daruwala and our whole VS Team."
After delivering impactful performances in ABCD, Srirastu Subhamastu, Okka Kshanam; having ventured into Tamil cinema with Gouravam, Malayalam cinema with 1971: Beyond Borders, Allu Sirish ventured outside the south industry and delivered a huge success with Indie Music Label's peppy dance number.
In the song, the actor is seen showcasing his commendable dance skills with co-star Heli Daruwala. The hit song has been sung by Darshan Raval and Neeti Mohan. The song recently made it to the top of YouTube's Bollywood Dance Hotlist and is being loved by both south and Hindi speaking audience who can't stop grooving to it.
Looks like there is no stopping Vilayati Sharaab and Allu Sirish as they continue to hit one milestone after another.