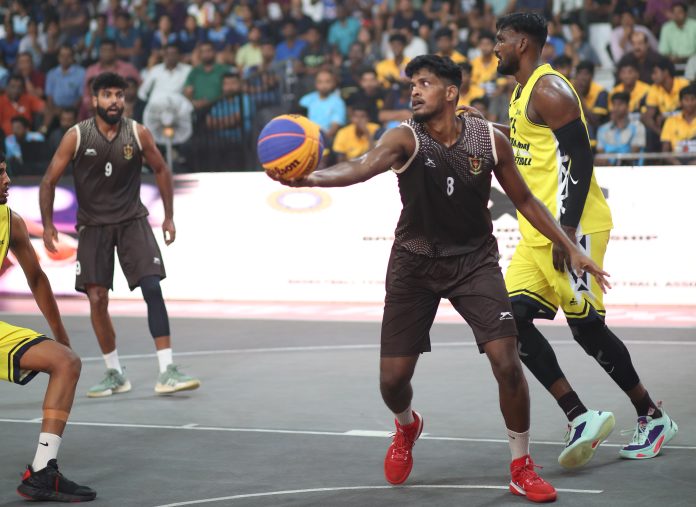 The Tamil Nadu men's and women's teams are accumulating successive victories in the ongoing 3 x 3 National Basketball Championship series in Chennai.
India's first ever National Level 3 x 3 Basketball Championship series is being held at Chennai Nehru Indoor Stadium from 22ndto 24th . Organized jointly by the Basketball Federation of India and the Tamil Nadu Basketball Association, 30 state teams including the Railway team in the open men's category and 26 state teams in the women's category have participated in this series.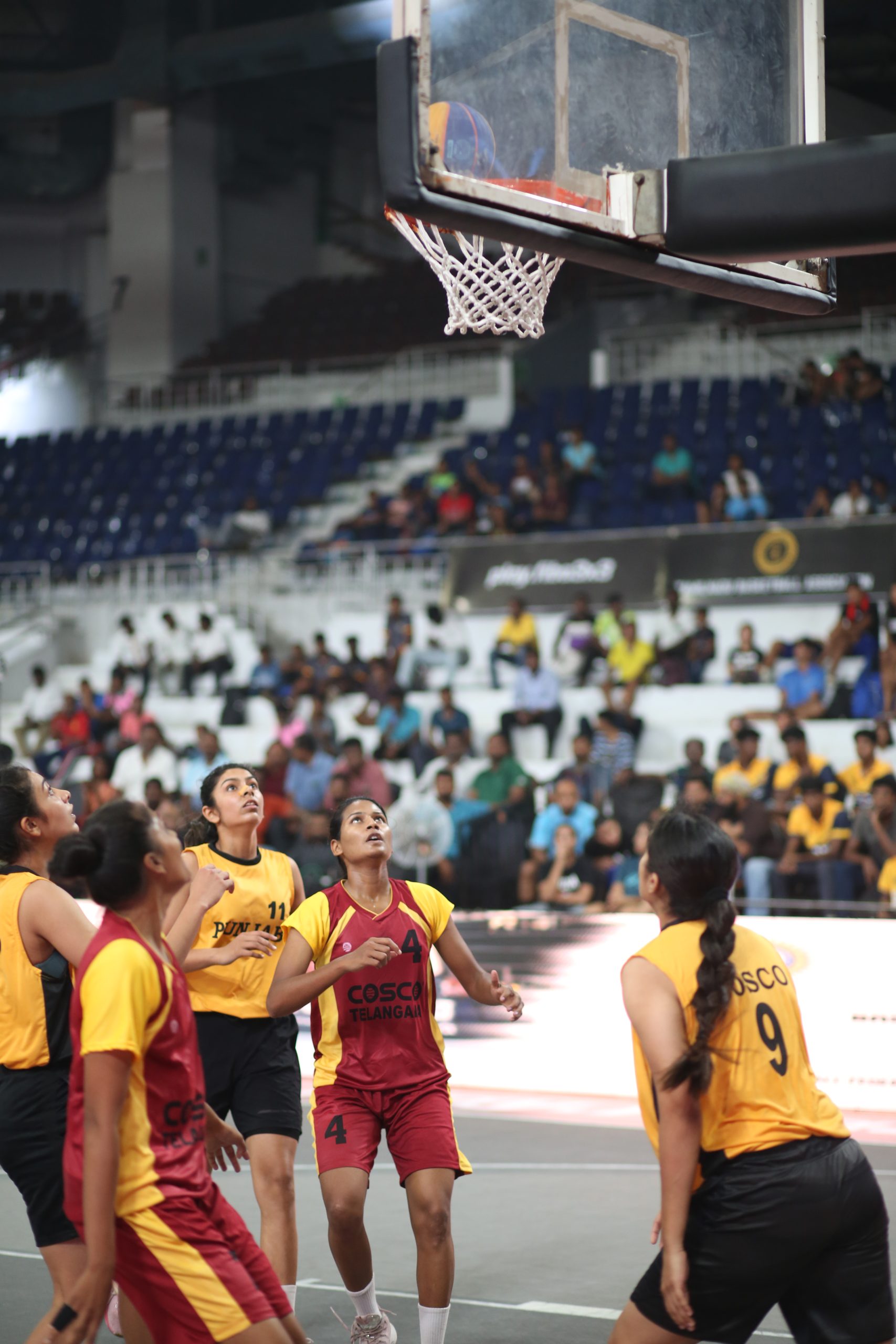 The men's and women's divisions of the Tamil Nadu team, which is conducting the competitions, are accumulating continuous success. In the first day's matches, Tamil Nadu beat Uttarakhand, Bihar and Kerala in the men's category. In the women's category, Tamil Nadu beat Bihar and Gujarat.
A total of 32 teams participated in the second day's match today. In the men's category, the Tamil Nadu team defeated the Railway team with a score of 19 – 11 and continued their victory. Kerala defeated Uttar Pradesh 17 – 16 and Punjab defeated Maharashtra 21 – 10. Madhya Pradesh defeated Meghalaya 10 – 7 and in another match Madhya Pradesh defeated Haryana 14 – 9.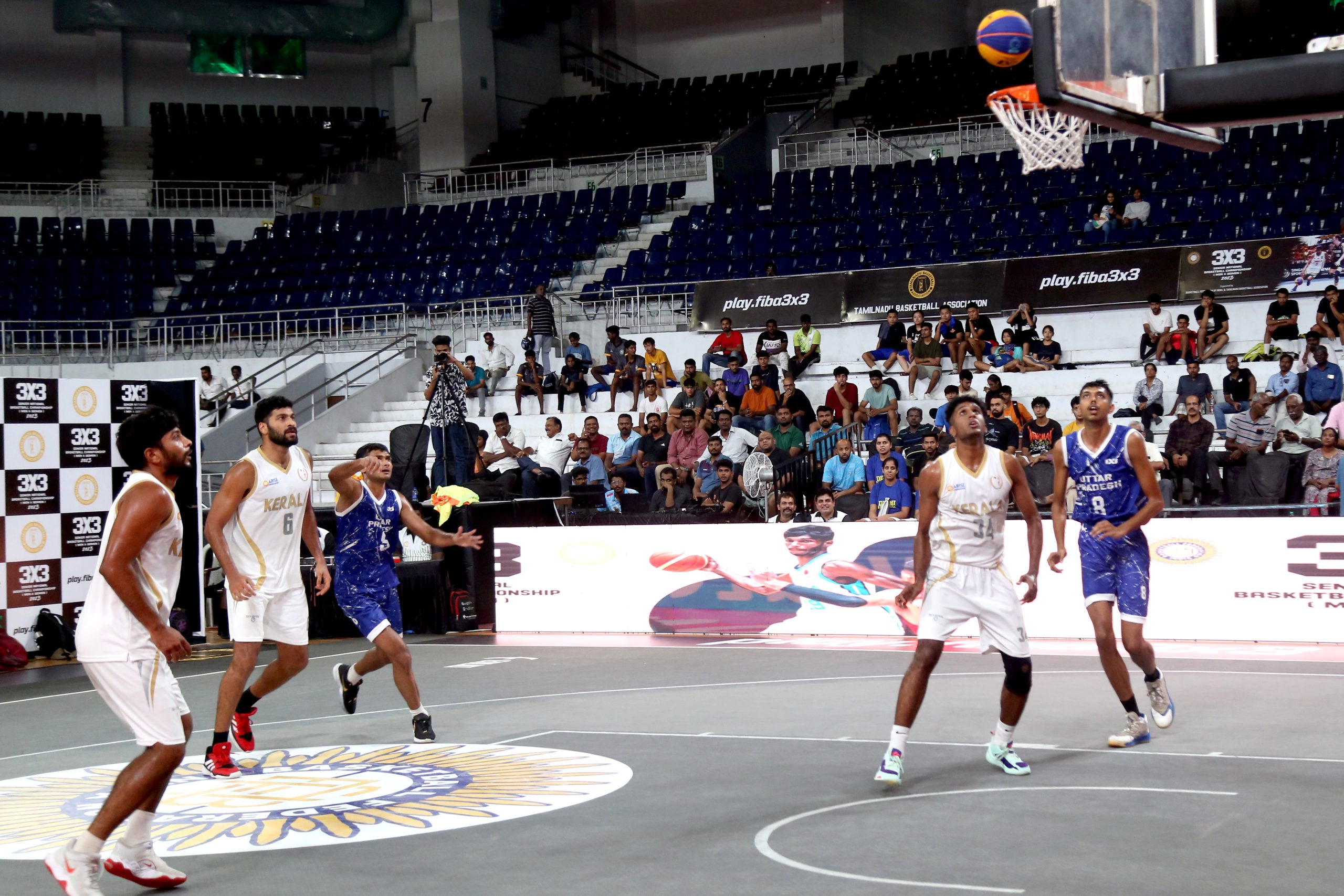 In the women's category, Tamil Nadu defeated Uttar Pradesh  by 21 -16. Also Delhi team beat Bihar team by 21 – 6, Telangana team beat Punjab team by 21 – 15 and Kerala team beat Assam team by 21 to 13.
The 16 teams with the most points will compete in the quarter-finals, semi-finals and finals on the final day today.