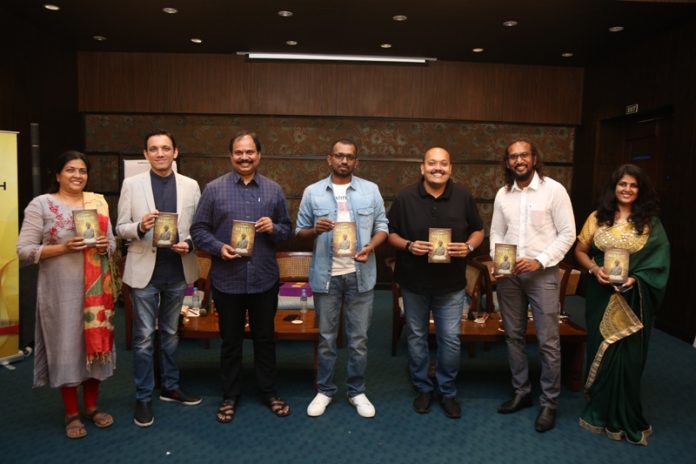 21 Day Magic Book Launch: Dharaneetharan G.D
Chief Guests:
Mr.C.K. Kumaravel – CEO, Naturals
Mr. Surendran Jayasekar – CEO, Success Gyan
Mr. Siddharth Rajasekar – Lifestyle Entrepreneur & India's Leading Internet Marketer
Mr. Vijay Kapoor – Founder & MD, Derby Responsible Menswear
Guests of Honor:
Ms. Veena- Founder, Naturals
Ms. Sumathi Srinivas- Founder, Twilite Group
Ms. Hema Rakesh, Media Personality
Mr. Dheena – Indian Radio Jockey & MD- SaltAudios
Preface from Book:
21Day Magic
Preface
I was just like anyone else in the world until 20th March 2020, carrying on with the personal and professional routine. The afternoon news bulletin flashed a breaking, announcing a one day curfew in Chennai to control the COVID-19 pandemic outbreak that was freaking not just the city but the entire world. I had thought that was just a day off to chill at home, because it was anyway over the weekend. But then, it got extended for a week. I thought it to be a forced vacation that everybody could enjoy without having to leave the house. It was Eat–Play–Love routine. Only when People were told to stay home without telling a definite end for the lockdown, seriousness seeped in. News and awareness of COVID–19 flooded the media. I felt the strange, unusual and a different rhythm of life. "Stay Home, Stay Safe!" became the trending hashtag in social media. But truly, how many people can afford to stay home and have the means to survive? This adversely heightened everyone's anxiety. I realized #PossibilityThinking was the only need of the hour and I decided to instil hope and positivity into as many lives as possible.
When I started reflecting on my own life and the discipline that I had brought into my life, I realized that wasn't the same until few years back. Now I live like a Digital Lifestyle Monk. I had inculcated technology into my life in the best way, which has made my life much better and easier to handle. But I also knew it was not just that, but a holistic approach in the thought pattern and habits that have brought me here.

Preface
Based on my experiences and best practices in life, I quickly put together a content for an online training. I posted it on my Facebook page and announced it as "World's first 5 AM webinar". I trusted my instincts, and the number of people who turned in for the first batch was exactly what I expected. Soon the words got spread, and in the last six months, I had the opportunity to impact thousands of entrepreneurs, professionals, homemakers, and students.
The practices mentioned in this book might not be something new and which you haven't heard before. But I have conceptualized the book practically, which is 100% possible for anyone in the world to put into action. I could say, this book could be a concentrated juice of 100 self-help books I have read throughout my life. It's not just that there are some secret ingredients that make this book easily readable and doable. You should go ahead and read the book to know that.