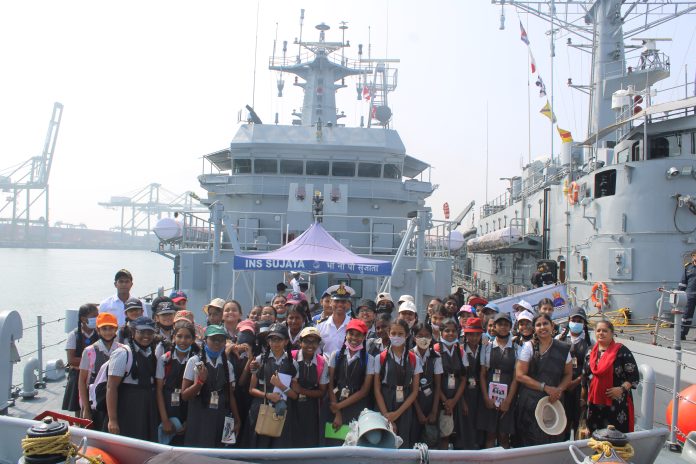 VISIT OF SCHOOL CHILDREN TO INDIAN NAVAL & COAST GUARD SHIPS
As a part of the 74th Republic Day celebrations, 797 students along with 44 teachers from five schools in and around Chennai viz. Army Public School, St Patrick's ICSE School, DAV Girls Gopalapuram, AM Jain School Meenbakam, and Padma Seshadri Bal Bhavan Siruseri visited onboard ships of First Training Squadron INS Tir, INS Sujata and CGS Sarathi on 28 Jan 23.
They were given a guided tour of ships, briefed about the roles and capabilities of the Indian Navy and Indian Coast Guard. The interaction with personnel onboard ships provided excellent exposure to the children on the importance of the maritime security of the nation, the general functioning of the Indian Navy and Indian Coast Guard and the life onboard ships.