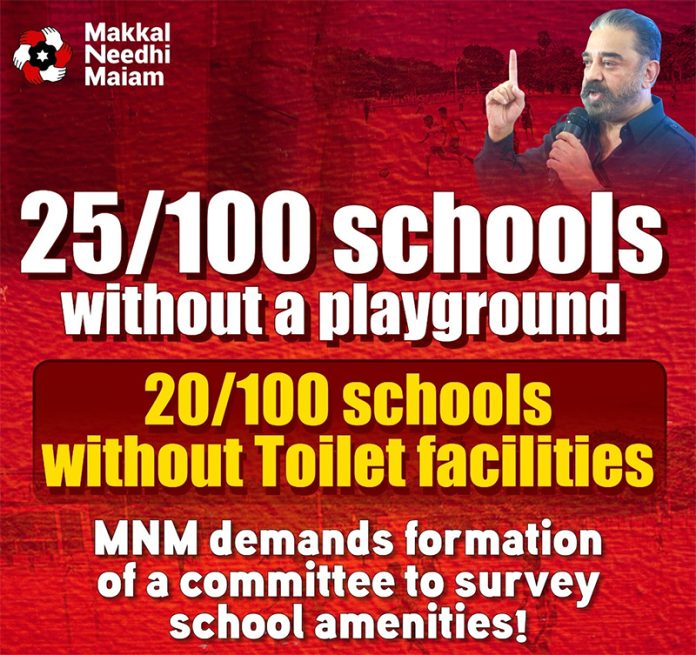 25/100 schools without a playground.
20/100 schools without Toilet facilities.
MNM demands formation of a committee to survey school amenities!
Out of 1434 schools in Chennai, 367 of them do not have a playground, 290 schools are without facilities in restrooms & 21 schools don't provide drinking water, according to a affidavit submitted by the Chief Educational Officer at The Madras High Court. The report is not only appalling, but it also raises serious concerns.
The report makes us wonder how these schools were permitted to function all these years. Makkal Needhi Maiam puts forth these concerns along with a demand that these prerogatives are met with immediately. How far can the use of the nearest corporation ground as an alternative to school playground be effective, remains an important question. If schools in a metropolitan city are in such a state, what about the schools in remote villages?
MNM demands formation of a committee of experts & activists to assess the needs and document them in order to effectively solve this issue.
Will our Minister for School Education look into this immediately and fast track the rebuild process?