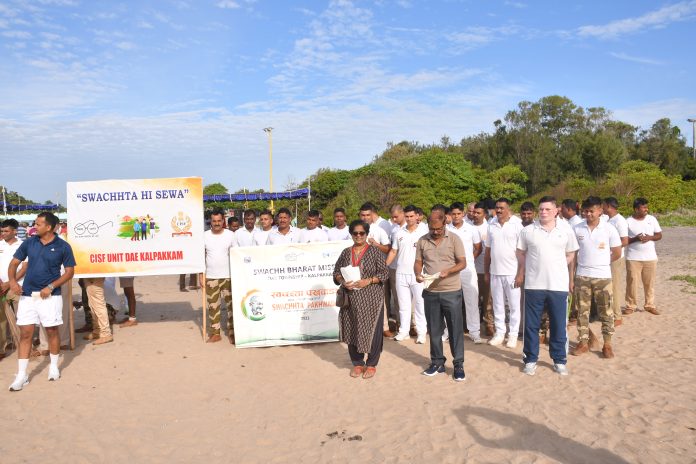 Indira Gandhi Centre for Atomic Research organises swachhta hi seva cleanliness drive
Chennai, Our Hon'ble Prime Minister appealed for 1 hour of Shramdaan for Swachhata at 10 am on 1st Oct as a 'Swachhanjali' to Bapu on the eve of his Jayanti. Whole of Government as well as the citizens of the country will collaborate to conduct cleanliness drives in various locations as part of 'Ek Tareekh Ek Ghanta Ek Saath' – a national call to action for 1 Hour of citizen-led 'Shramdaan for Swachhata'.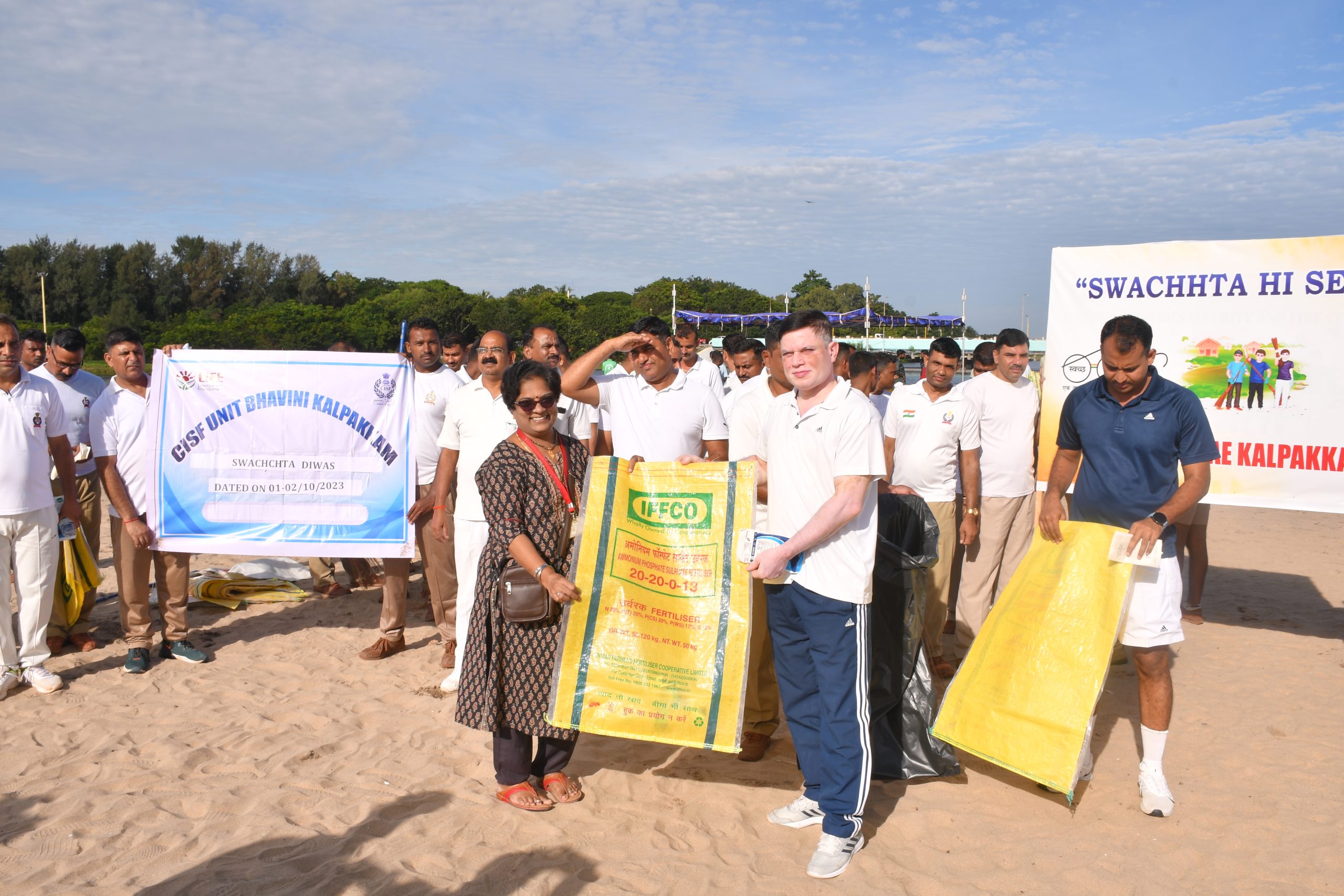 As per the directives of Government of India and under the able guidance of  Dr. B. Venkatraman, Distinguished Scientist, Director, GSO and IGCAR, Swachhata Hi Seva Campaign was conducted by General Services Organisation, Kalpakkam  during 15th September to 2nd October, 2023. The Special activities on 01/10/2023 included beach cleaning at DAE, Township, Kalpakkam.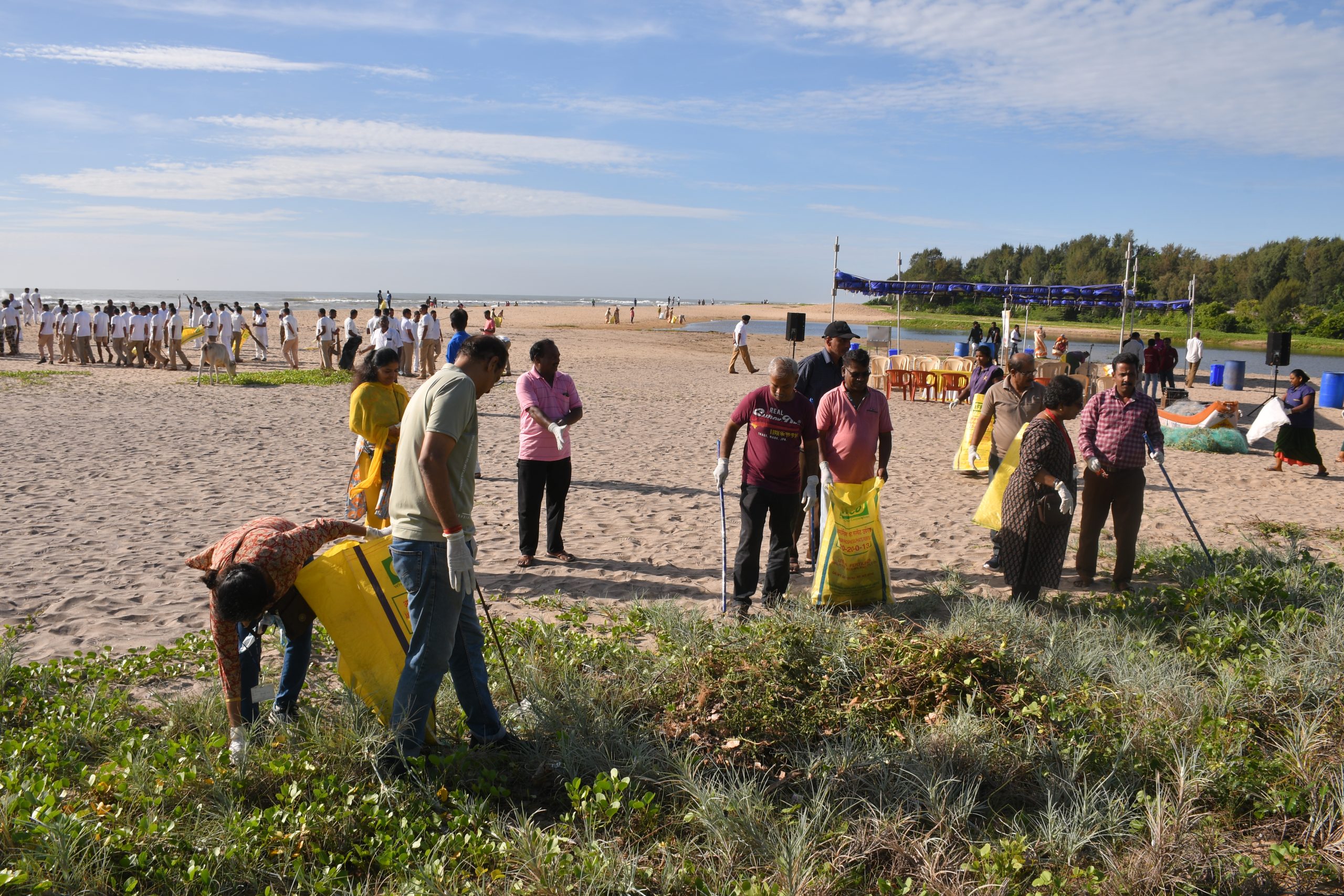 Smt. Vanaja Nagaraju, Associate Director, S&RMG, GSO, Kalpakkam addressed the gathering and delivered lecture on Swachhata Hi Seva Campaign-2023.   Shri S.A. Meshram, CAO, GSO, Shri P.T. Mani, AO-III,  IGCAR,  Shri Vikash Kumar, Deputy Commandant, CISF, Shri Dinesh Lawate, Assistant Commandant, CISF, Shri Ravi Bhushan, Deputy Commandant, Fire Wing, CISF and other Senior Officers of GSO were present.  In her address Smt. Vanaja highlighted the importance of cleanliness in all aspects of society. Over 150 employees and CISF Officers were engaged in this Campaign. The participants formed groups of four people and they started collecting the waste from the beach. The waste was glass bottles, plastic bags, plastic tubes, lighter, chapels, torn clothes, thermocol etc.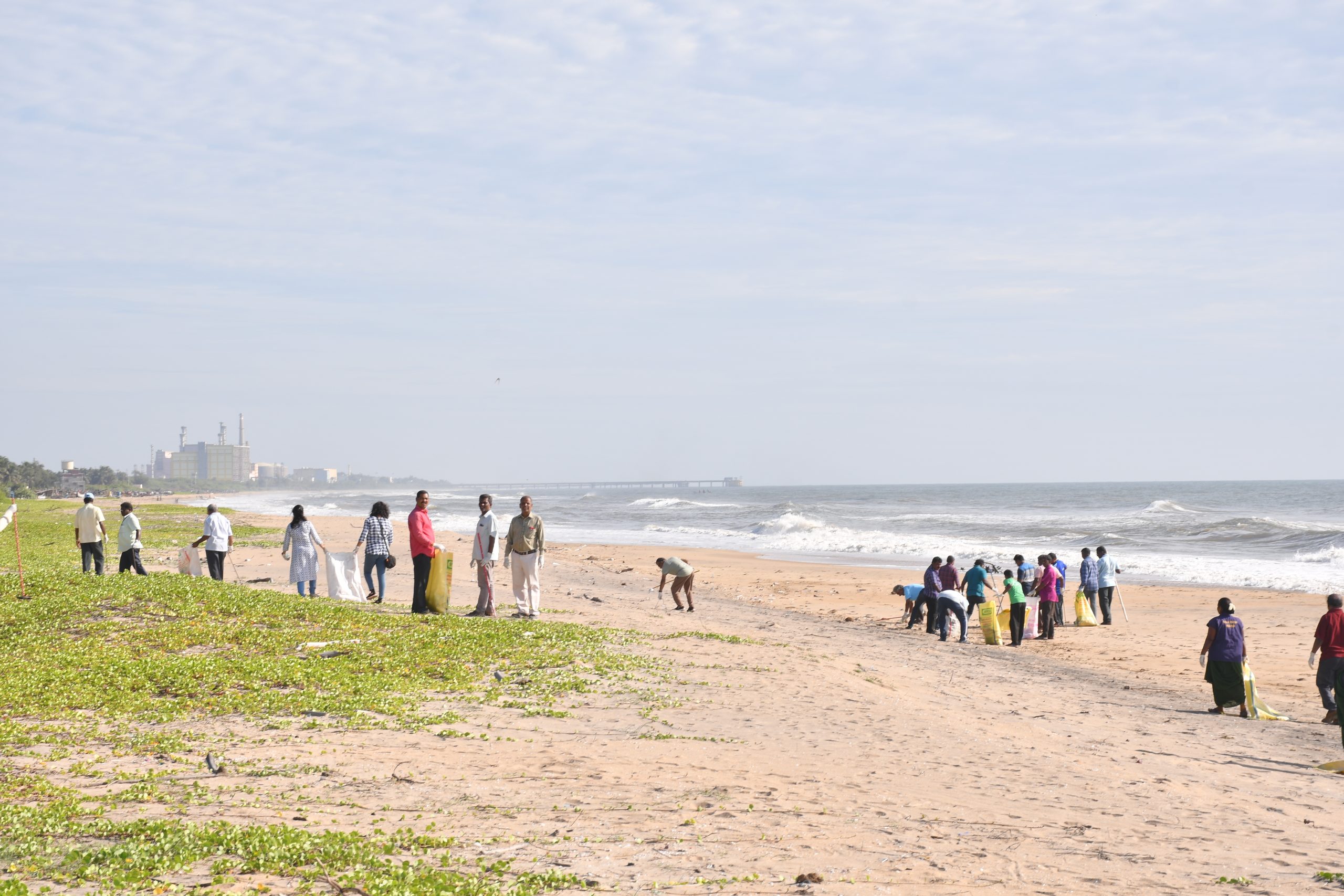 Approximately fifty bags containing 500 Kg waste was collected and sent for Waste Segregation and Disposal at the Waste Treatment Yard of GSO(K).
The programme ended with vote of thanks to all participants for their Shramdhan in making Clean and Green India.