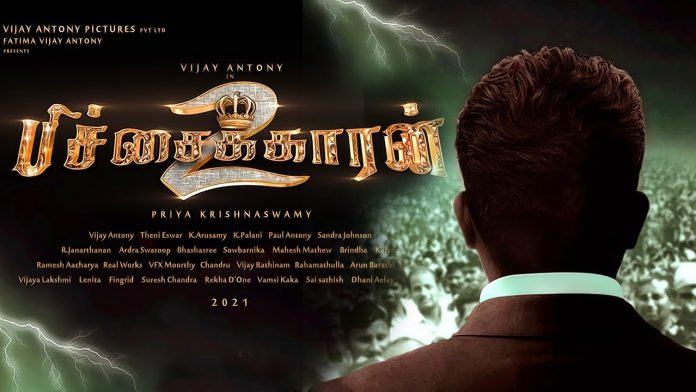 Vijay Antony's Pichaikkaran 2 movie launch
As a music director, Vijay Antony has churned out several Chartbuster hits, which are ennobled as evergreen songs. Eventually, he witnessed phenomenal success as an actor, which is evident with trade circles acclaiming him as a profitable star of the box office. And now, it's time for the ace personality to embark on his directorial journey with 'Pichaikkaran 2'. The movie launch, which was a simple ritual ceremony, happened this morning in Chennai, and the participants were strictly inclined to health and hygiene protocols. Director-Actor Vijay Antony was in an emotional glee for the occasion had the presence of his mentor S.A. Chandrashekhar, who introduced him as Music Director. The special moment also had the presence of 17 directors. SA Chandrashekar, Radha Ravi, YG Mahendran, Directors Sasi (Pichaikkaran), Pradeep Krishnamoorthy (Saithan), G Srinivasan (Annadurai), Ganeshaa (Thimiru Pudichavan), Naveen (Agni Siragugal), Ananda Krishnan (Kodiyil Oruvan), Balaji K Kumar, Dhananjayan, Fefsi Siva, Kamal Bohra, Siddharth, B Pradeep and few more prominent celebrities were present.
While director S.A. Chandrashekhar lit the auspicious Kuthu Vizhakku, director Sasi switched on the camera, and director Vijay Milton tapped the clapboard for the first shot.
Pichaikkaran 2 is produced by Fatima Vijay Antony of Vijay Antony Film Corporation.