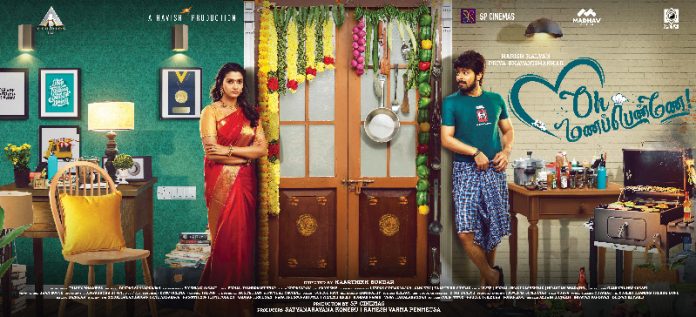 Oh Manapenne
The Rom-Com genre is always the preferred genre for family and youth audiences alike for every season. These movies have the ability to break the linguistic barriers and boundaries with their universal emotions of love, drama, and comedy, thereby appealing to all age groups. Such was the incredible success of the Telugu movie 'Pelli Choopulu', which is getting remade in Tamil with Harish Kalyan and Priya Bhavani Shankar in lead roles. Produced by A Studios Koneru Sathyanarayana & Ramesh Varma Penmetsa and A Havish Production and production executed by SP Cinemas, the film is titled 'Oh Manapenne'.
This much-anticipated film in Tamil has new additions to the project; Madhav Media and Third Eye Entertainment have acquired the negative rights of the film.
The producers of the film entrusted their confidence in remaking this blockbuster film in Tamil with the most sought after youth and family sensation Harish Kalyan. It exhibits the confidence they had in the content, and the star status of Harish Kalyan that is spiking up with every film. Besides, the grand success of his previous outing 'Dharala Prabhu', which became commercially successful and received wide critical acclaim, which has cemented Harish Kalyan's reputation as a bankable and successful star in the industry.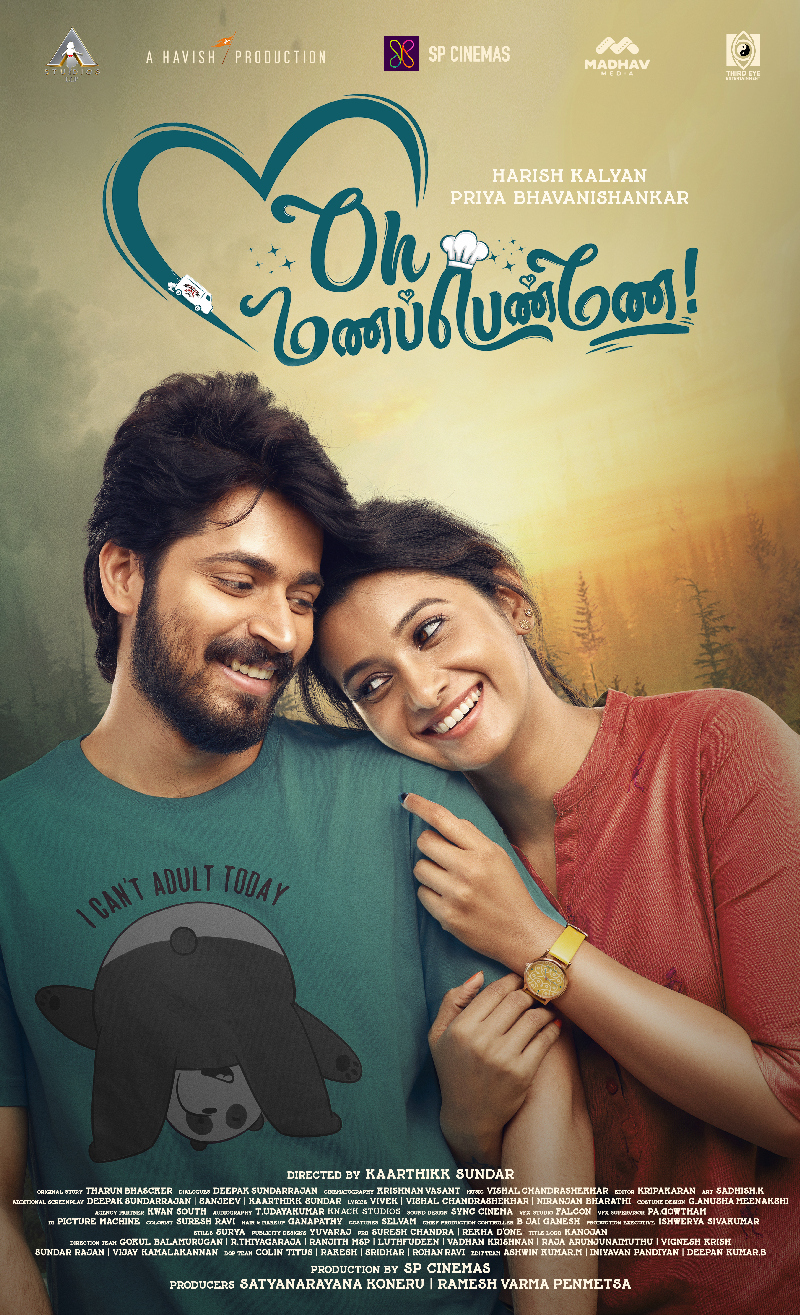 More than all, Producers Balaji Kappa of Madhav Media and Devarajulu Markandeyan of Third Eye Entertainment has already witnessed a tremendous success investing on Harish Kalyan's groovy hit flick 'Ispade Rajavum Idhaya Raniyum'.
Produced by Koneru Sathyanarayana & Ramesh Varma Penmetsa, Directed by Kaarthikk Sundar, dialogues by Deepak Sundarrajan, Krishnan Vasant (Cinematography), Vishal Chandrashekhar (Music), Kripakaran (Editor), Sadhish K (Art), T Udhayakumar, Knack Studios (Audiography), Suresh Chandra, Rekha D'One (PRO) ,Murali Krishna (Project Co-ordinator),Kwan South (Agency Partner), SP Cinemas (Production)
Currently, the postproduction work of this film is in full swing, and the makers will be unveiling the official announcement of the film's release soon.
ALSO READ: