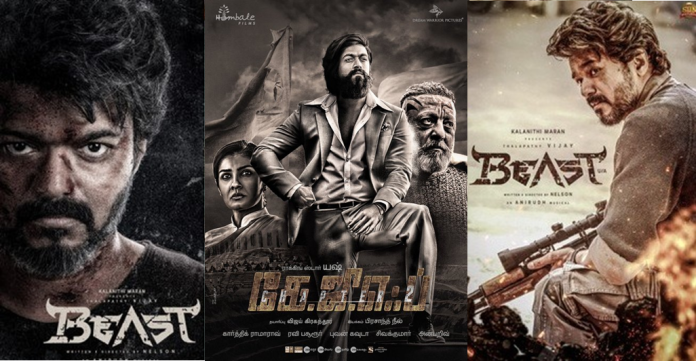 KGF – Chapter 2 dominates in Tamil Nadu – Vijay's Beast Losses Screens To Yash Starrer
Since the beginning, there have been various conspiracies suggesting a clash between two big icons in the South Cinema industry. And surprisingly, Thalapathy Vijay's Beast is losing screens to Yash starrer KGF Chapter 2 in Tamil Nadu.
Hombale Films, an emerging pan-India production houses produced the film, 'KGF: Chapter 2'. The film headlined by Yash and starring a talented ensemble cast including Sanjay Dutt, Raveena Tandon and Srinidhi amoung others released nationwide on April 14, in Kannada, Telugu, Hindi, Tamil and Malayalam. 'K.G.F: Chapter 2' is written and directed by Prashanth Neel.
Grossing close to Rs 135 crore on its opening day, the magnum opus demolished all previous box office records and cemented its position as one of the biggest Indian films of all time. With this 'KGF: Chapter 2' becomes the highest opener for a single star and also has several other titles to its credit.
The film made box office history in various markets becoming the highest ever Day 1 collection for a Hindi film, grossing Rs 63.66 crore, the highest-ever opening in Karnataka for a Kannada film and highest ever Day 1 collection in Kerala for any Indian film, industry sources said.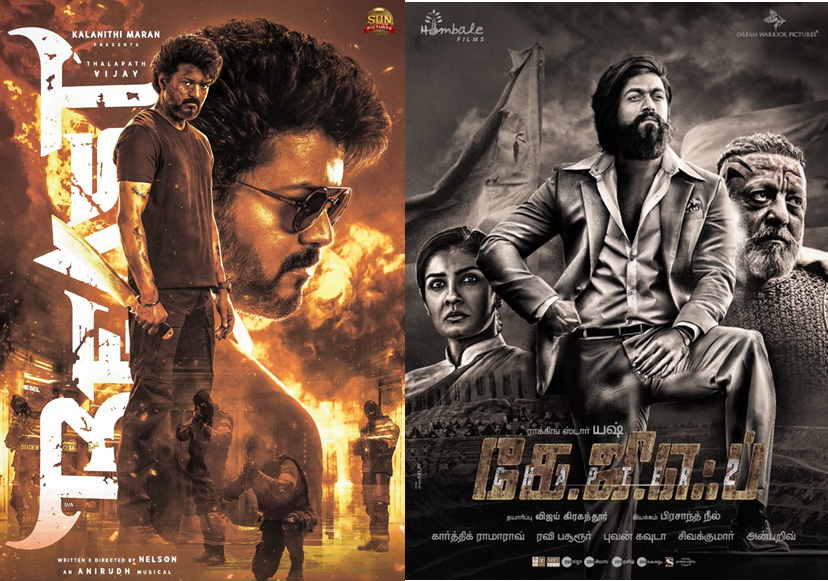 Vijay's recent offering Beast competed with Yash's KGF – Chapter 2 and the films released on Wednesday and Thursday respectively. Beast opened well in South India but the poor word of mouth could not make the film stand strong. The film is declared as a disaster in North India. KGF: Chapter 2 released on Thursday and Beast lost traces in most of the territories of the country. KGF- Chapter 2 showed pure dominance in North India, Telugu states, Karnataka and Kerala.
The distributors of Beast had to hold a major number of screens in Tamil Nadu considering the big bet and the image of Vijay. Most of them predicted that Beast would have a terrific run in Tamil Nadu and there would be no impact of KGF- Chapter 2. After KGF- Chapter 2 received a humongous response, the film turned out to be the first choice for the audience even in Tamil Nadu.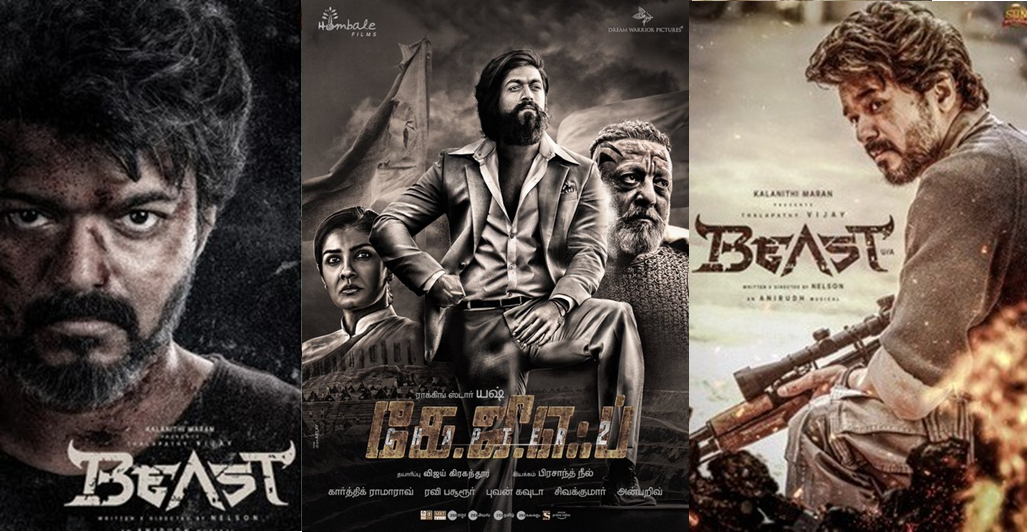 The 3 AM shows for KGF- Chapter 2 are sold out while the evening shows of Beast are running with low footfalls. The exhibitors across Tamil Nadu are now replacing Beast with KGF-Chapter 2 and the film is expected to enjoy a decent run starting from today. Beast dropped down on its second day in Tamil Nadu and the day three numbers are quite low.
KGF- Chapter 2 is dominating Beast even in Tamil Nadu. KGF- Chapter 2 is even having a dream run across overseas and almost all the shows are sold out. The film had a stupendous second day all over.
The entire state of Tamil Nadu is surprisingly enjoying the pan-Indian movie 'KGF 2'.