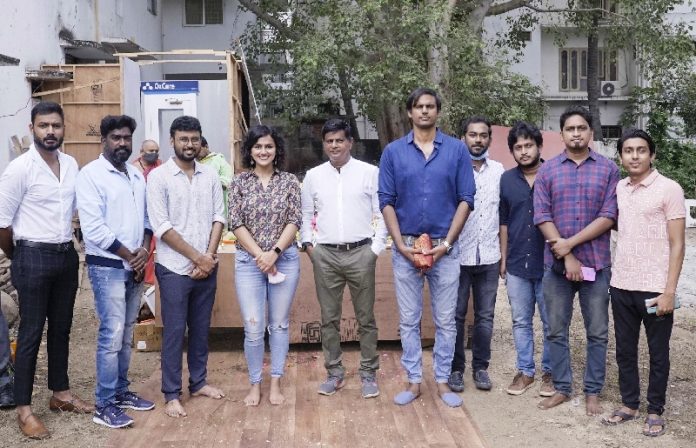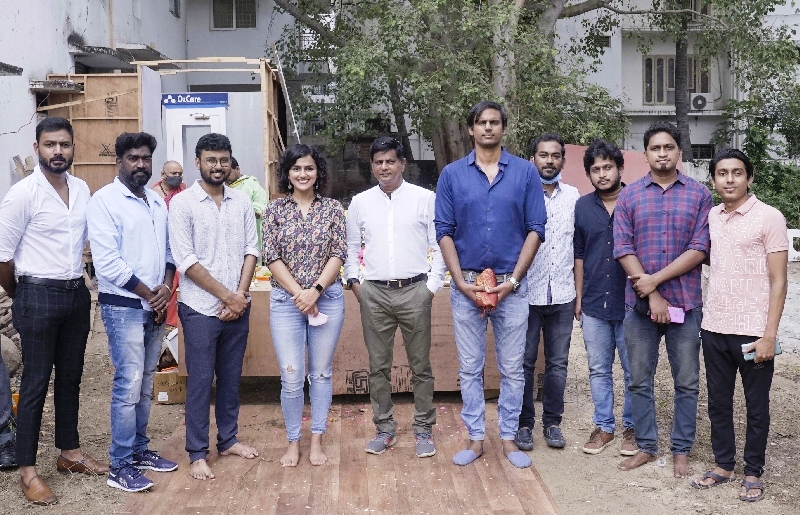 Kaliyugam shooting begins in grand sets with traditional pooja
Futuristic films are a rarity in Tamil cinema. Only a very few films on the genre have hit the screens so far.
Now comes a movie that speaks futuristic story. A young team comes together to come up with a never-before story told not just in Tamil cinema but Indian filmdom as well.
It is helmed by Pramodh Sundar, who had not worked with any filmmaker before. Titled Kaliyugam, the movie would be shot in grand sets. The shoot began with pooja performed as per Covid-19 protocol in Chennai. Shraddha Srinath plays the female centric role in the movie. She attended the pooja along with the crew. The movie is produced by KS Ramakrishna of Prime Cinemas in a grand manner on behalf of RK Internationals. A horror thriller film that is sure to engage and entertain masses.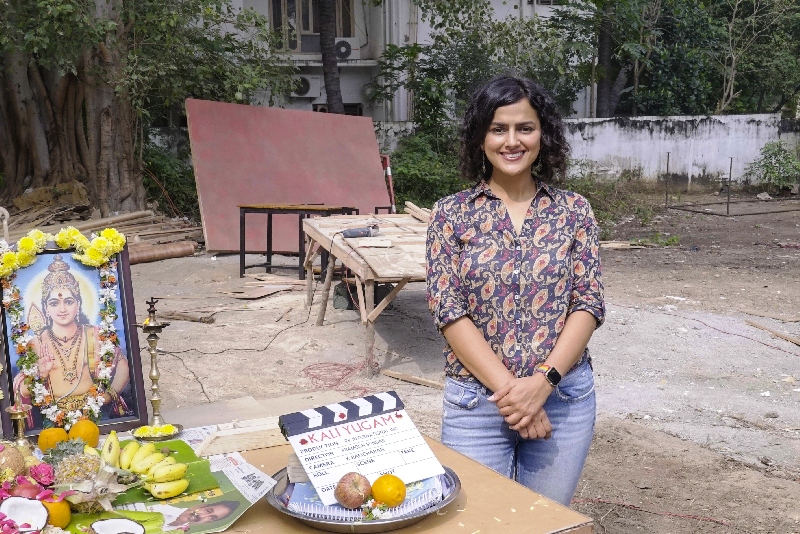 Being a futuristic film, the art director's role is crucial in the movie. After intense research, Art director Sakthi Venkat Raj has come up with alluring grand sets, That will amaze audience. Ramcharan, a former assistant of ace cinematographer PC Sreeram cranks the camera.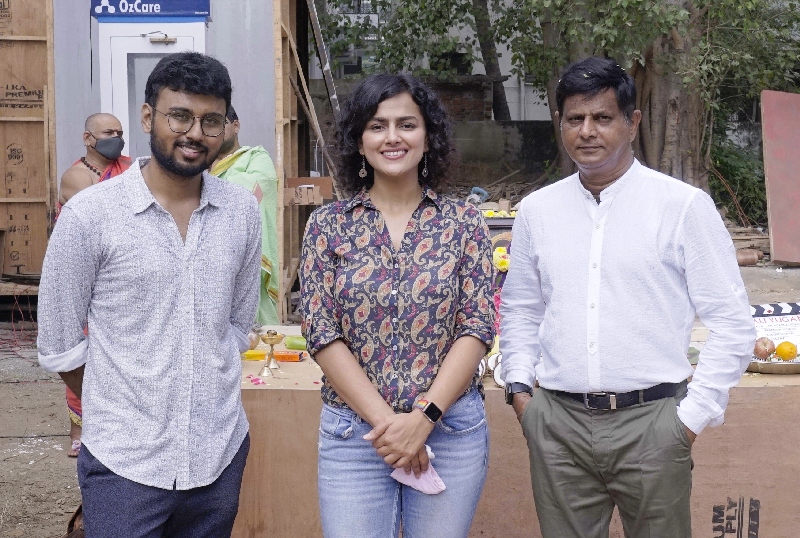 A young team is coming together to give a quality product. The release date will be finalised once the shoot is completed. The art work in Kaliyugam will attract all, says Pramodh.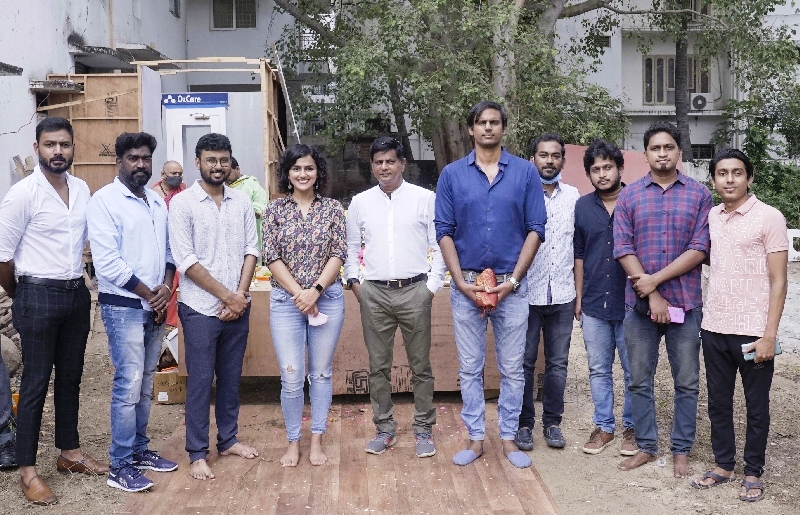 Team Kaliyugam
Production House : RK International
Producer: Prime Cinemas KS Ramakrishna
Direction: Pramodh Sundar
Cinematography : Ramcharan
Art director: Sakthi Venkat Raj N
Editor: Nimal Nazeer
Costumes: Praveen Raja
Sound Design : Gowri Shankar and Jaison Jose
PRO: Yuvraaj
ALSO READ: