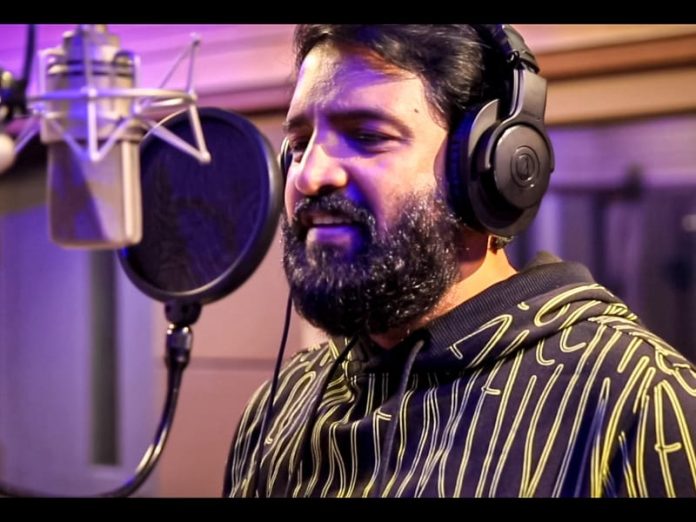 For the first time Actor Santhanam has sung a song for his upcoming film 'Kick'
Kick is an upcoming film starring Santhanam and directed by famous Kannada director Prasanth Raj.Tanya Hope, Ragini Dwivedi and many more are acting in the film.Arjun Janya is scoring the music for the film.The teaser for the first single got released today.Santhanam has sung the song "Saturday Is Cominguu" for the first time ever.Lyricist Vivekha has written the lyrics for the song.The full lyrical video for the song will release on October 10th at 6.03 PM.Santhanam's 'Kick' is a entertaining film which will make you forget all your sorrows.
Hero and heroine are like Tom and Jerry. Santhanam, who works in an advertising agency, strives to achieve success at any cost. Tanya Hope, the heroine of 'Dharala Prabhu', has played a character who honestly strives to make it in the advertising industry. The story is about two people clashing like a cat and a mouse. We have done all the work for people to come and watch Santhanam like how they like to see him.
In the film which is filled with Emotions,Sentiments,Drama there are lot of actors like Thambi Ramaiah, Brahmanandam, Senthil, Kovai Sarala, Mansoor Ali Khan, Manobala, Y.G.Mahendran, Mottai Rajendran, Shakila, Ragini Dwivedi, Vaiyapuri, Scissor Manohar, KingKong, Muthukaalai, Seshu, Cool Suresh, Anthony.
The music is composed by Arjun Janya who is very well renowned in Kannada. He have scored Five songs which is completely new.He is happy to work in a Tamil film.His wish is to get a good place here and make a mark.
Camera: Sudhakar Raj.
Produced by: Naveen Raj
Production Supervision: Bhagya
PRO: Johnson.