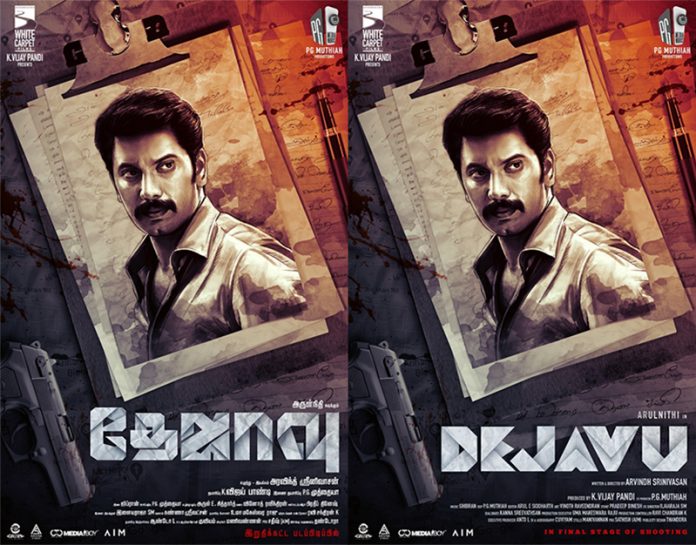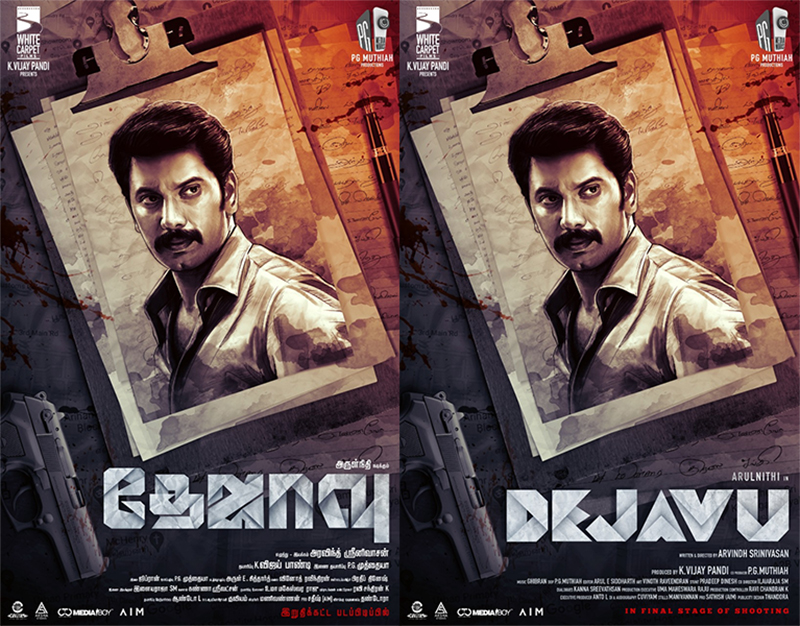 Arulnithi's next is Mystery Thriller – Titled as 'DEJAVU'
Actor Arulnithi, who is known for choosing unique scripts in the Tamil film industry, is currently doing a film titled 'DEJAVU'. Madhubala, Achutha Kumar, Smruti Venkat, Mime Gopi, Kali Venkat and Chetan are playing the vital roles in this mystery thriller.
The film is directed by debutant director Arvind Srinivasan. The film is being produced by K. Vijay Pandey on behalf of White Carpet Films. PG Muthiah, on behalf of PG Media Works, who co-produces a movie, is also handling the cinematography of the movie. Ghibran is composing a Music for the film and Arul E Siddharth is working as an Editor.
On the occasion of Arulnidhi's birthday, the first look of the film was released today by Actor Vijay Sethupathi, Director Venkat Prabhu, Music Director Thaman and it has attracted the attention of many and increased the anticipation for the film.
The film, which is being simultaneously made in Tamil and Telugu, where Naveen Chandra is playing the lead role in the Telugu version. The post production of the film is currently underway.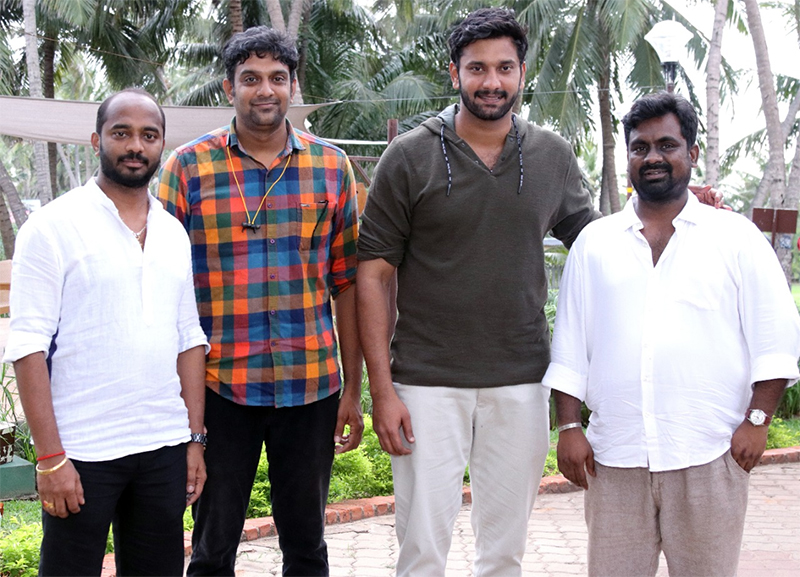 CAST:
ARULNITHI
MADHOO SHAH (MADHU BALA)
ACHYUTH KUMAR
SMRUTHI VENKAT
RAGAV VIJAY
MIME GOPI
CHETAN
KALI VENKAT
CREW
STORY, SCREENPLAY, DIRECTION – ARVINDH SRINIVASAN
CINEMATOGRAPHER – PG MUTHIAH
MUSIC DIRECTOR – GHIBRAN
EDITOR – ARUL E SIDDHARTH
DIALOGUES – KANNA SREEVATHSAN, ARVINDH SRINIVASAN
PRODUCTION DESIGN – VINOD RAVEENDRAN
STUNTS – PRADEEP DINESH
PRO – SATHISH (AIM)
PRODUCER – K VIJAY PANDI – WHITE CARPET FILMS
CO-PRODUCER – PG MUTHIAH – PG MEDIA WORKS