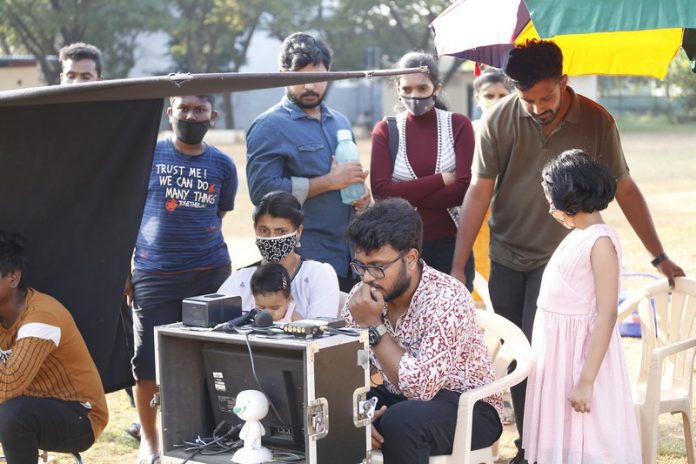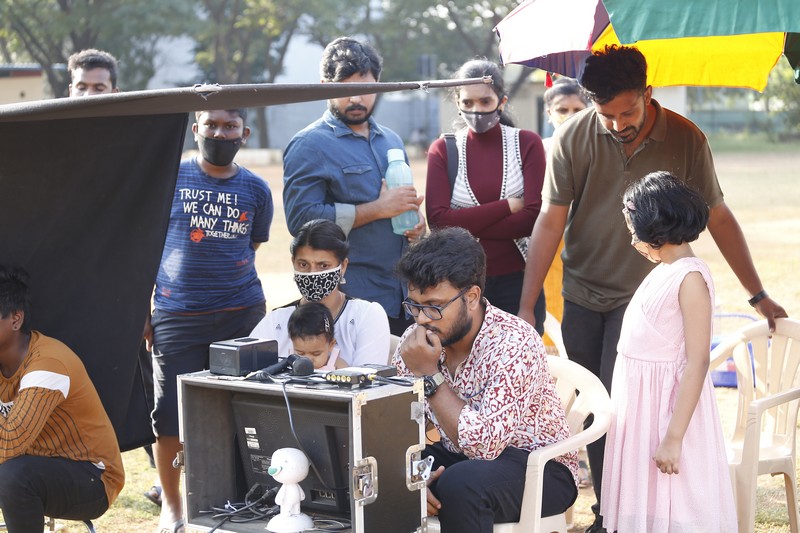 Anthology film 'SSHHH…' wraps up shooting
SSHHH… found ample mileage of getting the public glare with its announcement, and to everyone's surprise, the crew has a piece of good news. Yes, the entire team of SSHHH is delighted that the shooting of four stories by four different filmmakers set against four different periods has winded up. A set work of house to reflect the authenticity during that particular time was erected for the years 1999 and 2005 episodes. The other stories in 2010 and 2020 have been shot in live locations.
SSHHH… is the first-ever anthology based Tamil movie to be made on the concept like Lust Stories in Hindi. IB Karthikeyan has produced this film for Big Print Pictures and has directed a segment among four stories. The other three segments are helmed by Prithivi Adithya (Director of upcoming bilingual movie CLAP), Vaali Mohan Das (Debut), Harish GY (Debut) each. The collection of four stories has a star-cast comprising Srikanth, Ineya, Sonia Agarwal, Aishwarya Dutta, Krisha Kurup (Goli soda 2 and Clap fame), debutant Marran, and Mime Gopi. The film is co-produced by Mr. Vivek Ravichandran of Xllent Picture Box LLP and Mr. Suresh Nallusamy of DAINA Pictures and is Line produced by Pencil Town Talkies.
As cited by producer IB Karthikeyan earlier, the film will delve into the emotional aspects of sex rather than projecting it as a fun-bounded topic. The official announcement about the film's trailer and worldwide release will be out soon.
ALSO READ: