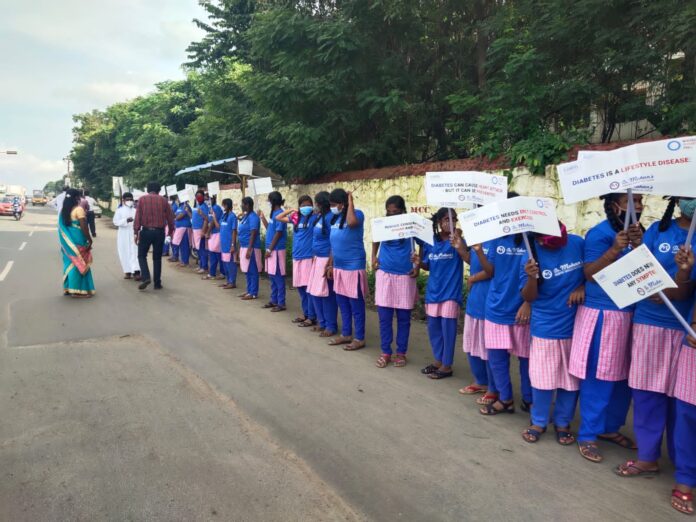 WALK FOR GOOD HEALTH, SAYS DR. MOHAN'S
Chennai, November 17th, 2021: On the occasion of Diabetes Awareness Month, Dr. Mohan's Diabetes Specialities Centre, one of the largest Healthcare groups in Asia devoted to the treatment of diabetes and its complications, organised a Walkathon at Tambaram, Chennai.
The Walkathon was flagged off by Dr. P.K. Gupta and Dr. J Selvakumar of Dr. Mohan's Diabetes Specialities Centre and by the Correspondent & Principal of Saint Joseph Hr Sec School. The Chief guest, Mr. R Murugesan, Asst. Commissioner Police, Selaiyur division graced the occasion and participated in the walkathon as well.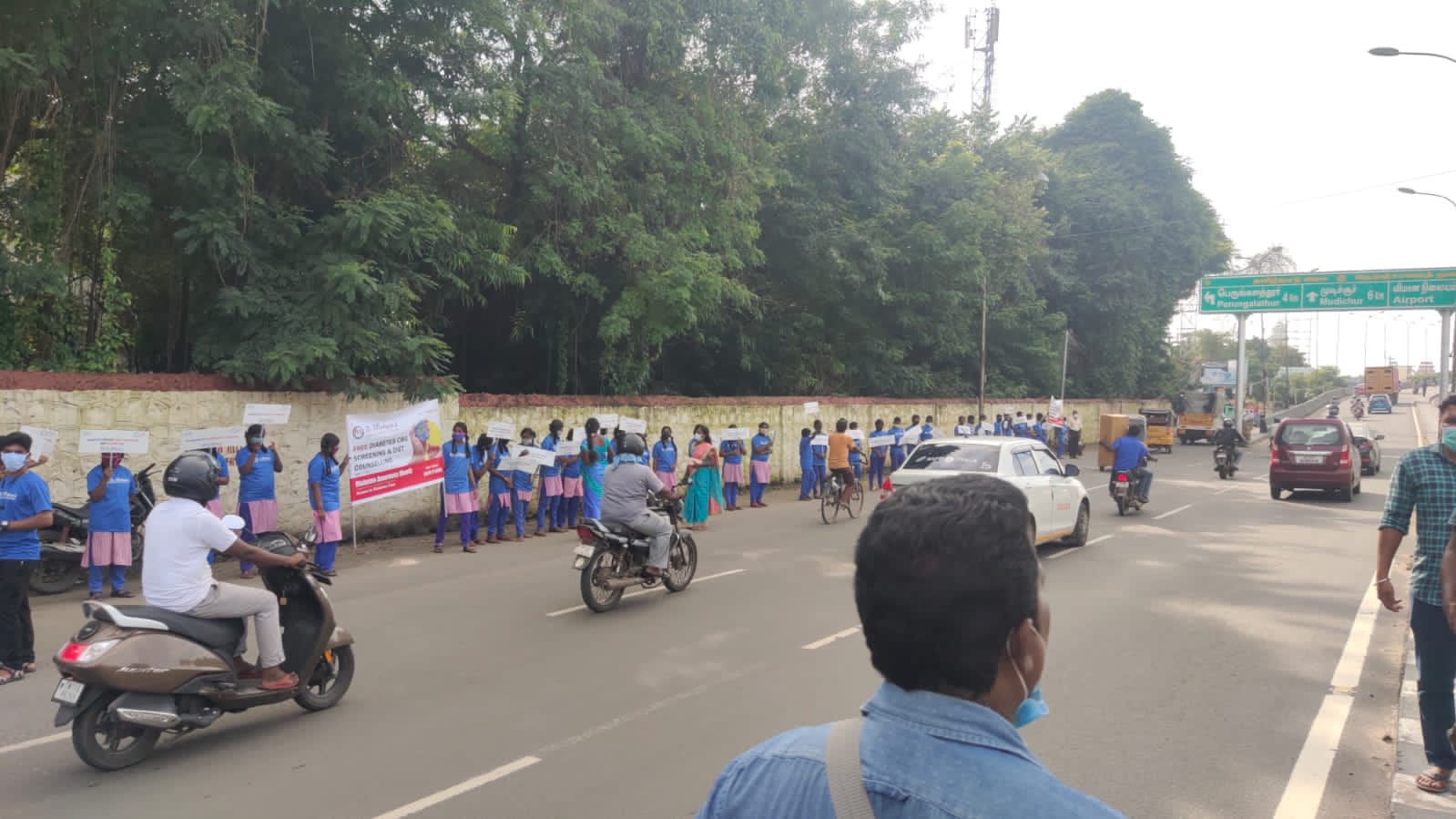 Speaking on the occasion, Dr. J. Selvakumar  said, "This Diabetes Awareness Month and always, it is important to keep in mind that maintaining good health is the key to keeping diabetes at bay. Walking is a simple, free and one of the easiest ways to get more active, lose weight and become healthier. Sometimes overlooked as a form of exercise, walking briskly can help people build stamina, burn excess calories and make their hearts healthier. The Walkathon being organised today is a small message from our end to this effect. Dr Mohan's Diabetes Specialities Centre is a pioneer in precision diabetes and we go to lengths to correctly diagnose and treat diabetes. In the case of children with diabetes, we are probably the only centre in India that focuses on correct diagnosis of the genetic mutations and treating the patients accordingly. We have also just launched an exclusive Centre on Monogenic Diabetes.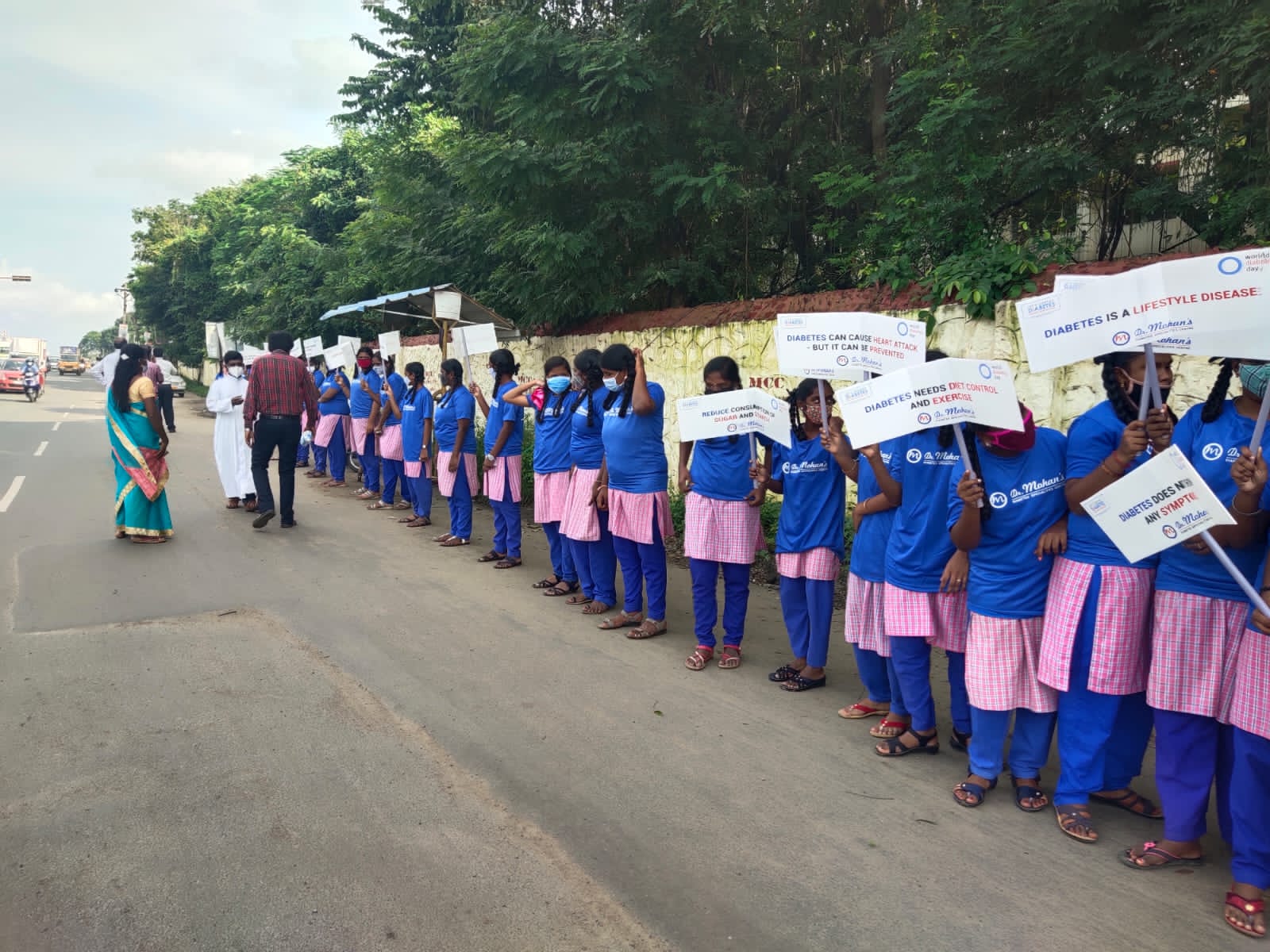 Dr. P.K. Gupta and the Chairman of Dr Mohan's Diabetes Specialities centre insisted that if every citizen took time to exercise and take care of their diet, India can be free of diabetes complications.
Over 100 Students, Teachers, Police officers and Dr Mohan's Staff participants walked 4 kms as part of the walkathon to spread awareness on diabetes.