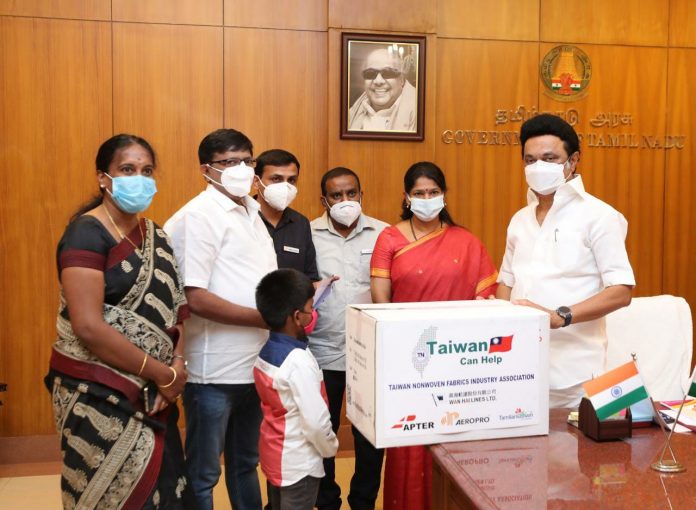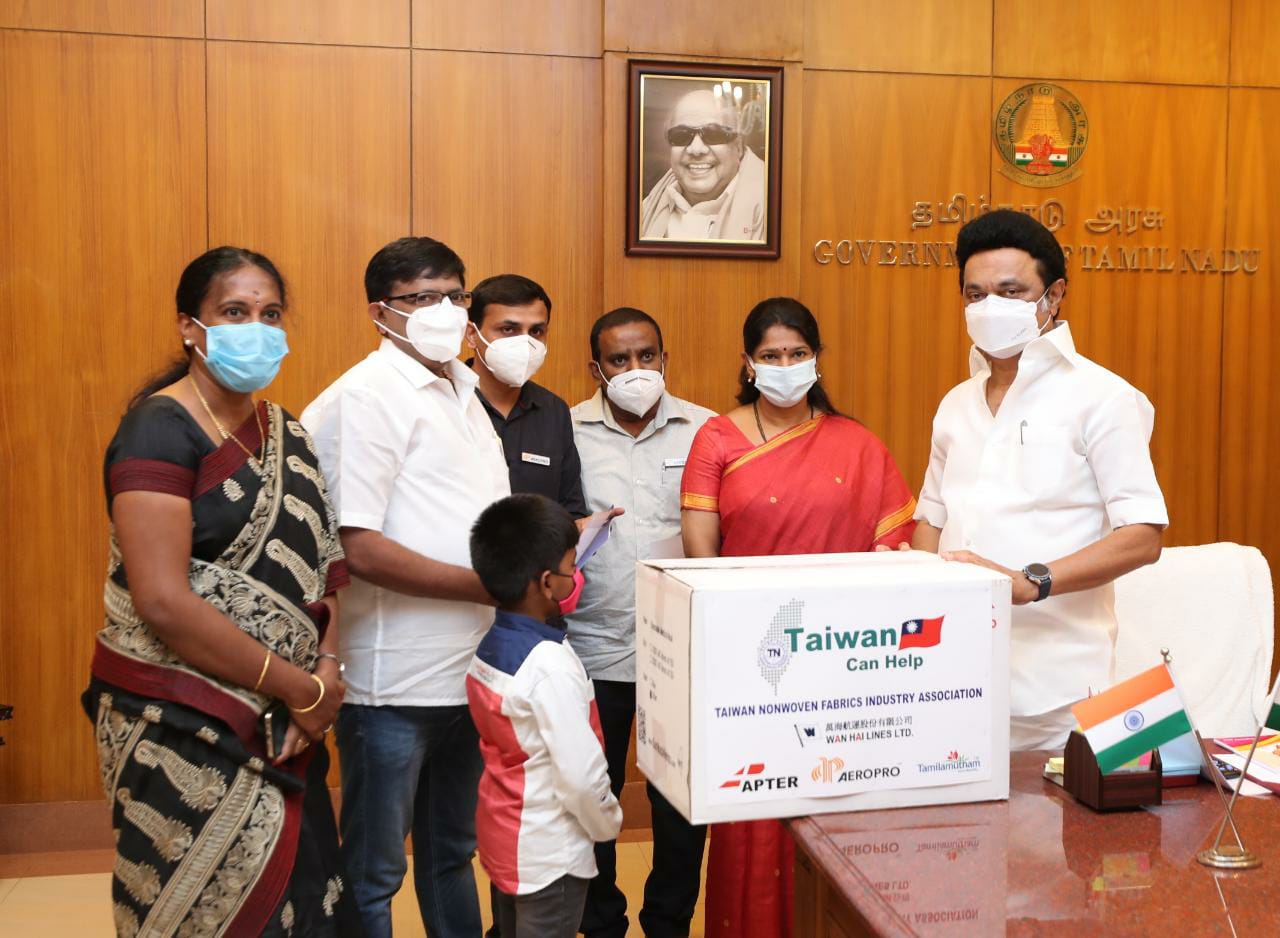 Sekar. J. Manoharan, Chairman of Aeropro in the presence of MP Kanimozhi, handed over Rs. 50 lakhs worth 13 lakh face shields to Chief Minister M. K. Stalin
Chief Minister M.K. Stalin had demanded that private companies, businessmen, and the public should do their best to protect the public from the effects of the corona and provide relief aid. Following this, a large number of people are providing financial and material assistance to the Chief Minister's Corona General Relief Fund.
In this context, Chief Minister M.K. Stalin met them at the Chennai General Secretariat. Sekar. J. Manoharan donated 13 lakh face shields worth a total of Rs 50 lakh for the use of the poor and common people. DMK women's wing secretary and the Member of Parliament MP Kanimozhi was present. Also present were Latha, Jagadish and Kalaivanan, the key executives of Aeropro.