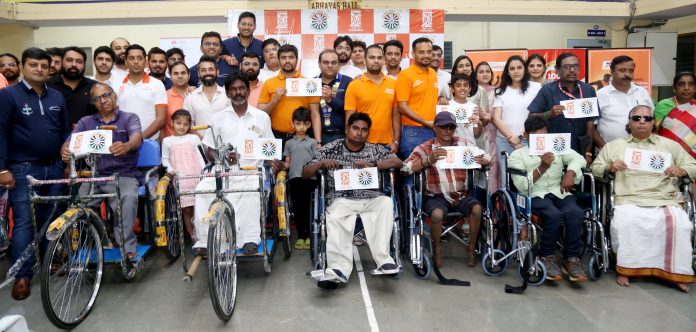 Round Table India and Rajasthan Cosmo Club Unite for a Charitable Endeavor During Paryushan Parv
In a heartwarming display of solidarity, Round Table 100, and RCC Magnum have come together for a noble cause. On the auspicious occasion of Paryushan Parv, they carried out a joint community service initiative aimed at uplifting the lives of those in need.
They are all set to make a significant impact by distributing essential items to benefit the less fortunate. The event will witness the distribution of 12 Tricycles, 28 Tailoring Machines, and 6 Wheelchairs of a total value of close to 4.5 Lakhs, which will serve as crucial tools for both mobility and self-employment at S.Shasun Jain College for Women.
The beneficiaries of this heartwarming effort have been identified by the Udaivakkaram Association, President "Mr.Varadakutty"
This project was identified by the Project Covener of RCC and MART100 Tr Rajesh Bohara.
"Engaging in this community service initiative holds a special place in our hearts, and we are delighted to contribute to society and work towards making the world a better place, especially during the sacred Jain festival of Paryushan" Said Tr Nitin Vimal, Chairman MART100 and Vishal Boothra, President RCC Magnum.
The members of RCC Magnum are also excited about the upcoming Charity fundraiser event Magnathon.