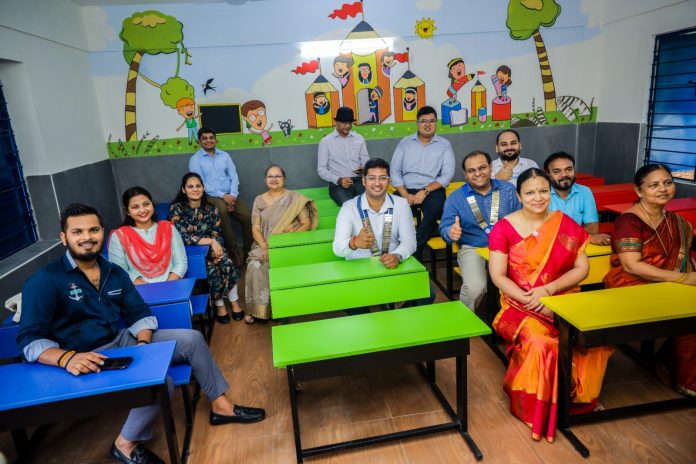 Round Table 100 Inaugurates Aesthetically Appealing Six Classroom Block at PUPS Manivakkam
In a significant stride towards enhancing education infrastructure, Round Table 100 proudly unveiled a meticulously designed six classroom block at Government School PUPS Manivakkam. The inauguration, graced by the esteemed presence of Shri. Anbarasan, Minister of the region, marked a remarkable milestone in education development.
The event witnessed the participation of key members of Round Table 100, including Tr. Nitin – Chairman of RT100, and Tr. Vipul, Tr. Pravesh, along with the dedicated CSR Team of Sedin Technologies and MRM Construction, who contributed to the successful completion of this project.
The classrooms, designed with both aesthetics and functionality in mind, promise to provide a conducive environment for effective learning. This initiative signifies Round Table 100's unwavering commitment to nurturing education and uplifting local communities.
"We believe in empowering the next generation through quality education. This new classroom block reflects our dedication to fostering a better learning experience," shared Tr. Nitin during the inauguration ceremony.
The collaborative efforts of Round Table 100, Sedin Technologies, and MRM Construction underscore the power of community partnerships in driving positive change. This venture serves as a testament to the impact that can be achieved when public and private sectors join hands for a shared cause.
The Round Table 100 team extends their heartfelt gratitude to all stakeholders, including the Minister, project contributors, and supporters, for turning this vision into a reality. Together, they illuminate the path towards a brighter and more prosperous future for the students of PUPS Manivakkam.