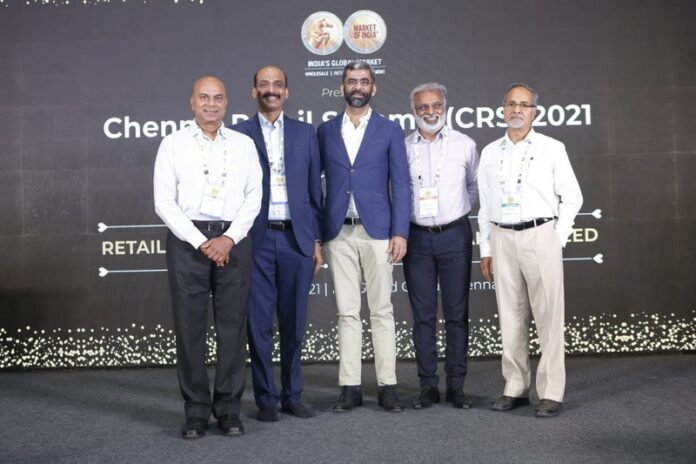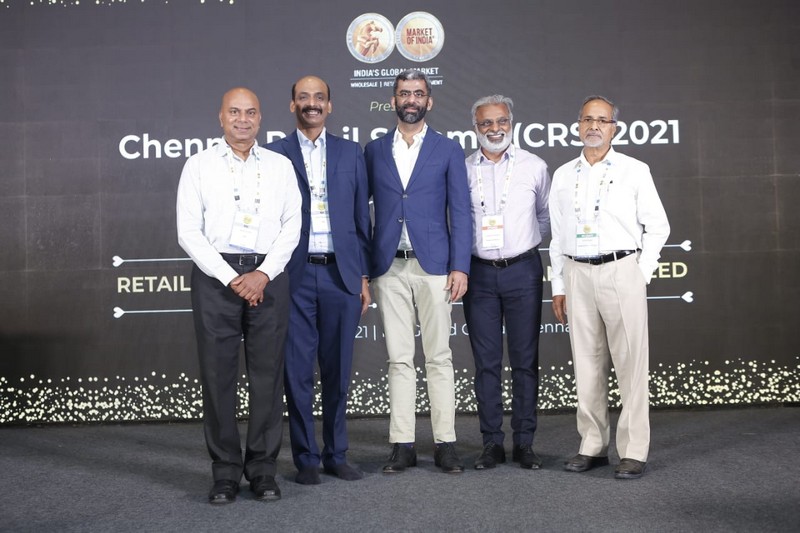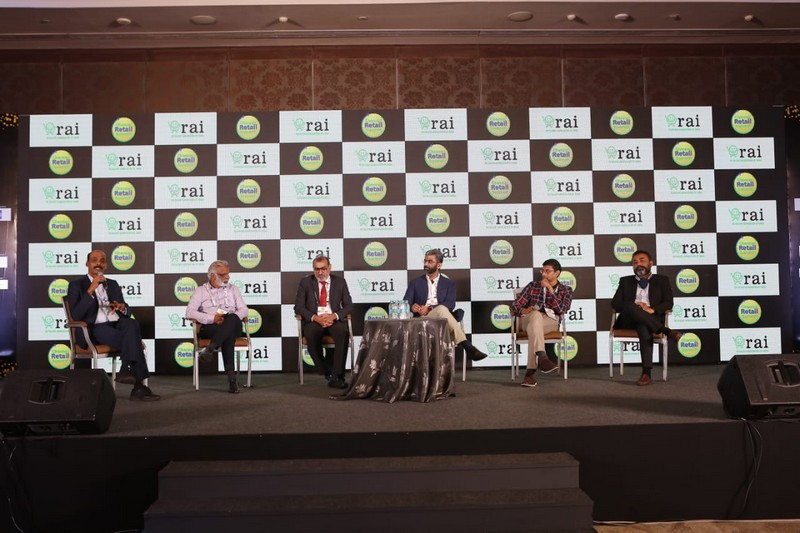 RETAIL LEADERS DELIBERATE ON STRATEGIES TO SURVIVE, SUSTAIN AND SUCCEED IN 2022 AND BEYOND AT RAI'S CHENNAI RETAIL SUMMIT
Chennai: The Retailers Association of India (RAI) brought together more than 30 Indian retail stalwarts to speak at their Chennai Retail Summit 2021 (CRS 2021) and have a common dialogue on strategies to Survive, Sustain and Succeed in 2022. The summit was held on 18 November 2021 at the Hotel ITC Grand Chola, Chennai.
Addressing the retail fraternity at the summit Kumar Rajagopalan – Chief Executive Officer, Retailers Association of India, said, "The pandemic has created a new world order for all of us. It has created a new set of opportunities, and new means and ways of doing business. At the Chennai Retail Summit retailers of all sizes and formats congregated to deliberate on the strategies to make the best of the opportunities and chart the way ahead for retailing beyond 2022."
The summit started with a welcome address by Suhail Sattar, Director, Hasbro Clothing & Chairman – Chennai Chapter – Retailers Association of India (RAI). Speaking about the summit he said, "The Chennai Retail Summit (CRS) 2021 provided the perfect platform for fellow retailers to meet in person after a long gap and compare notes with each other. The world has changed since the pandemic and many of us have come out better on the other side. CRS provided a great opportunity for us to share our experiences on things that we did to survive, how we improved ourselves, and look back at the lessons we learnt that can be applied for a better tomorrow."
Bijou Kurien, Chairman, Retailers Association of India (RAI), spoke about digital transformation enabling retail business to stay afloat as consumers began to shift online to discover, buy and pay during the prolonged lockdowns, he said, "The last 20 months has witnessed dramatic shifts in the lives of people across the world. India is not behind. People have remained sheltered, concerned about their health, fearing public spaces and dreading contracting the virus. But the situation has improved significantly, with confidence  peaking, demonstrated by loosening purse strings. Technology has driven several changes in the way consumers get to know of products, buy them, pay for them, and receive them. Retailers who have seized the opportunity and changed with the times, have succeeded. The Chennai Retail Summit provides all retailers the opportunity to network with others, learn from experiences, witness new technologies and most importantly, develop new ideas and perspectives. "
Setting a positive tone for the day, Ramesh Pothy, MD, Pothys delivered an inspiring keynote. Other highlights of the day were two fire-side chats with leading entrepreneurs whose business acumen and entrepreneurial journey inspires one and all. In a one-on-one conversation with CK Kumaravel, Co-Founder, Naturals; CK Ranganathan, Chairman & MD, CavinKare Pvt. Ltd. shared lessons learnt along his journey from selling a single shampoo brand to running a multi-billion dollar, multi-category conglomerate. In a free-wheeling dialogue with Dr Hitesh Bhatt, Director-Marketing & Communication, RAI; Satishkumar T, Chairman & MD, Milky Mist Dairy opened up about what made it possible for Milky Mist to expand into newer product categories and grow during the pandemic when several businesses were reporting negative growth.
Sharing his views on what businesses require to survive, sustain and succeed in today's world, CK Ranganathan, Chairman & MD, CavinKare Pvt. Ltd., said, "The post-COVID era requires innovation, workable IT automation and analytics. Surviving requires adapting and finding a way of intelligent decision making by focusing on software building and analytics."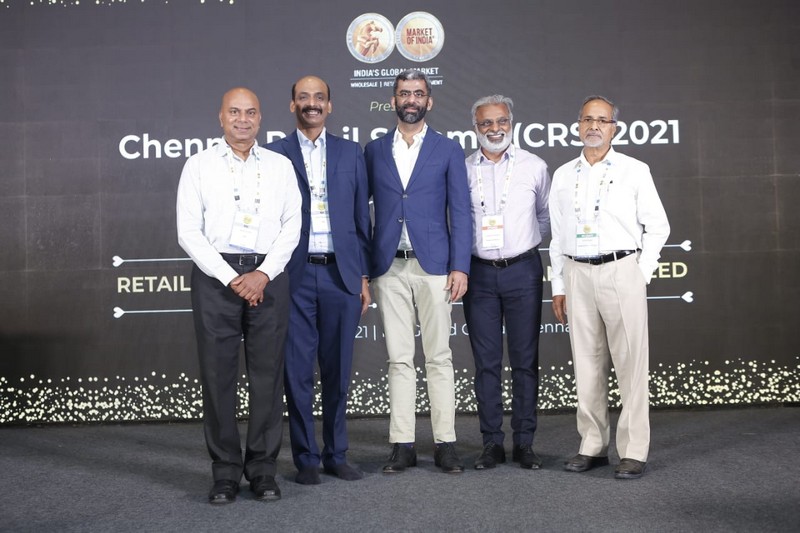 Expressing his views on CRS 2021, CK Kumaravel, Co-Founder, Naturals, said, "The illiterates of the 21st century are not the ones who cannot read and write but the ones who cannot Learn, Unlearn & Relearn said Alvin Toffler. One of the best ways to grow in difficult COVID times is to learn continuously and learn from the best. CRS gives an opportunity to do exactly that and that's why I am very happy to attend this event."
Panel Discussions included captivating dialogues on topics such as Retailing in 2022: Survive, Sustain and Succeed, Changing Dynamics of Collaboration and Competition, and Voice, Video & WhatsApp: New Ways of Engaging the Changed Consumer, in addition to presentations on various solutions that enhance retail by partners.
Speaking at these panels were some sought out names in the Retail Industry like Charath Narsimhan, MD & CEO, Indian Terrain Fashions Ltd.; Subhash Chandra, Managing Director, Sangeetha Mobiles Pvt. Ltd.; Sunil Sanklecha, Founder, Nuts n Spices;  Sushanto Dey, Partner, Sreeleathers; Varun Ramesh, Director, Pothys; Venu Srinivasan, MD and CEO, Leo Coffee; Jahabar Sadique, Co-Founder & CEO, Chai Kings; Nishanth Chandran, Founder & CEO, TenderCuts (GFM Retail Pvt. Ltd.); and Vijaya Darshan Jeevagan, Co-Founder & Managing Partner, Waalai Foods, among others.
Over the years, 'Chennai Retail Summit' (CRS) has come to known as the premier platform for retailers with business interests in South India to gain knowledge and network with peers, potential partners and industry leaders.