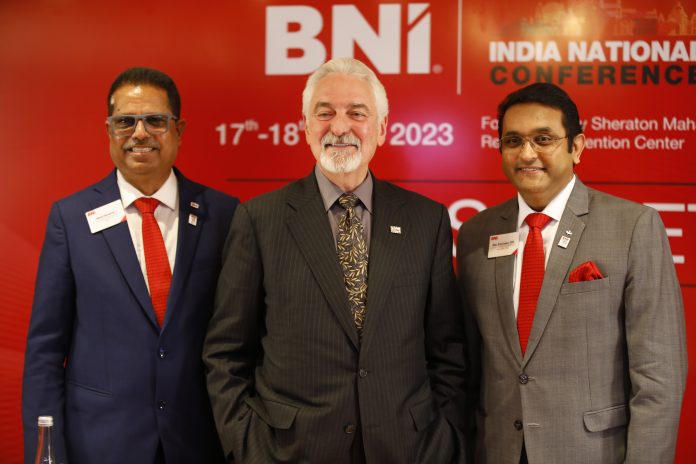 BNI celebrates its 50,000+ Members Milestone in India
 Strengthen Initiative to Empower Tier 3 and 4 Cities: Unlocking the Potential of Small Businesses in India
 In Tamilnadu, BNI  has 173 chapters with 8179+ members generating a business of 3920.98 crores in the past one year
 Chennai, Business Network International (BNI), the world's largest referral marketing organisation, is proud to announce its momentous achievement of surpassing 50,000 members in India. This significant milestone comes alongside BNI's groundbreaking initiative to empower small businesses in Tier 3 and 4 cities nationwide. Dr Ivan Misner, BNI's Founder & Chief Visionary Officer, visited India to commemorate these achievements.
Despite the challenges posed by the global pandemic, BNI has continued to thrive and drive exceptional growth in India. With 50,830 members across 1080 chapters in 121 cities, BNI has firmly established its presence in the country. The power of BNI's referral-based network is evident in the staggering 31,93,874 referrals passed, contributing to an impressive business volume of 30,516 Crores in the last 12 months. The average value of the seat in BNI stands at an impressive 65.54 Lakh per annum.
With this milestone, BNI recognises the immense potential and entrepreneurial talent in Tier 3 and 4 cities. The ongoing initiative aims to unlock this potential by fostering collaboration and providing opportunities for exponential business growth in these cities along with tier 1 and tier 2 cities. BNI believes that empowering small businesses and promoting cooperation can contribute to the economic development of both local communities and the nation.
Expressing his pride and gratitude, 'The Father of Modern Networking,' Dr Ivan Misner, said, "I am truly humbled by what BNI has become. Its impact on the world of business and individual lives continues to spread. I feel great pride as the Givers Gain® philosophy expands worldwide."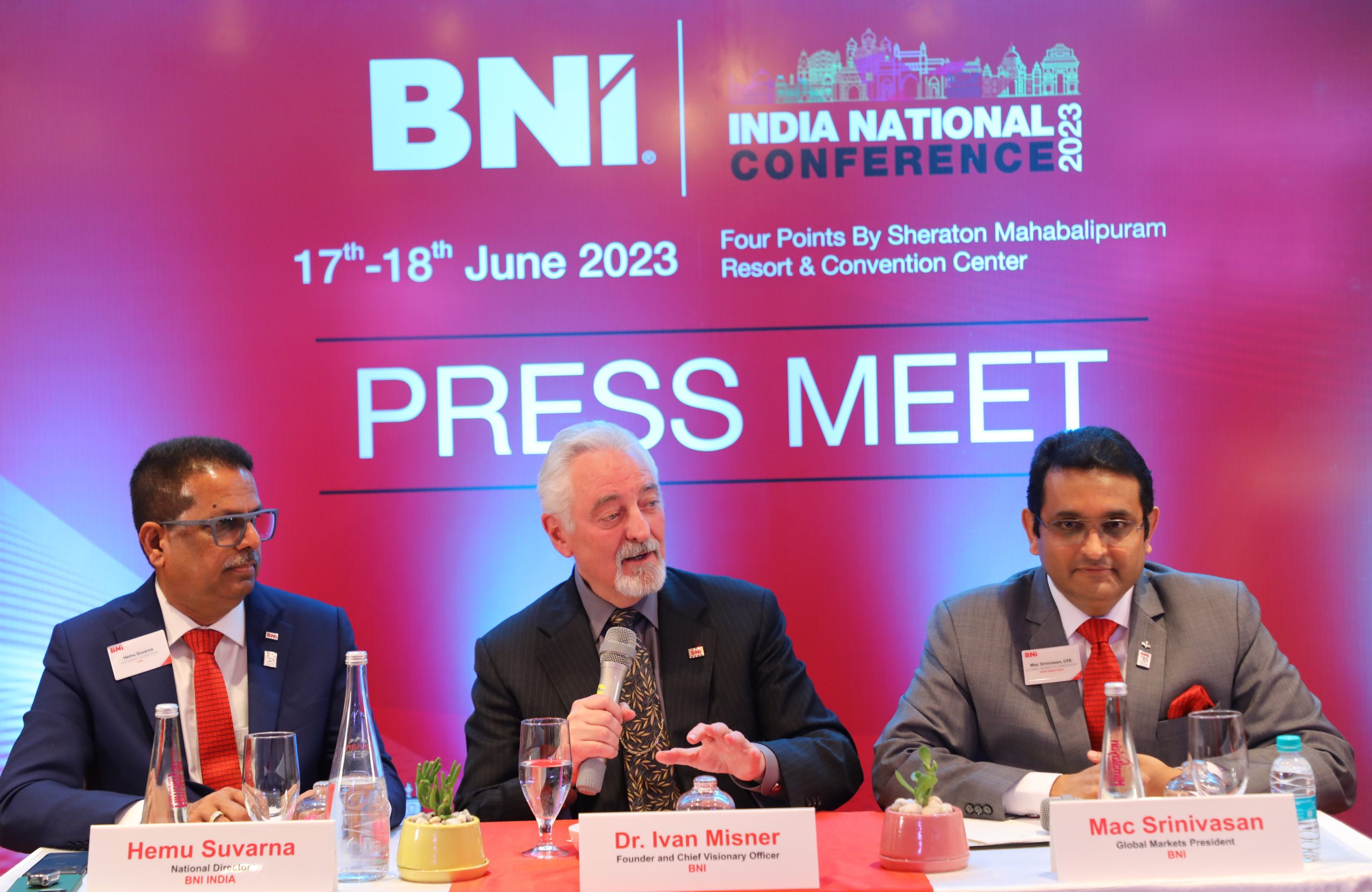 Emphasising what it takes to lead through the most complex and confounding problems, Dr Ivan said, Every economy goes through cycles, and business slows down for some people. This is the time your network is your advantage. However, successful networking is about developing a network in the good times so you can reap its fruits during the times you need it the most. BNI not only supports startup businesses, it also helps existing businesses scale their companies by maximizing relationships, to build a powerful personal network to generate referrals for life." 
 He further added, "BNI Members worldwide are consistently making a remarkable difference by engaging in effective networking and word-of-mouth marketing. I'm proud of BNI India for scaling the 50000 members' mark. What an exceptional achievement and a testament to the hard work, dedication, and perseverance of the National Director, Hemu Suvarna, and the entire BNI India team. The team is unstoppable in their quest to expand the BNI community."
Hemu Suvarna, BNI India National Director, expressed his enthusiasm for the organisation's remarkable growth and the prospect of an even more significant impact in the future. He said, "India is the most exciting growth story for BNI. Looking back over the past 12 months, BNI Members have generated an astounding Rs 30516 crores in business. Not only has the region witnessed tremendous growth in terms of members, but we also see Mumbai leading the world in the innovations it has brought forth. These innovations will benefit the MSME sector directly, promoting collaboration and phenomenal business growth across geographies. The feat of impacting the lives of 50,830 Members, positively and being catalysts in fulfilling dreams that may have been elusive and for some, even impossible is highly rewarding. India is setting new standards of excellence to drive businesses  to even greater success."
Mac Srinivasan, Global Markets President, emphasised BNI's crucial role in connecting entrepreneurs globally and facilitating business growth through referrals. He said, "From its humble beginnings with one chapter in the USA in 1985, BNI has grown into a global force, now comprising over 305,984 members across 77 countries. It means that we are touching the lives of over a quarter of a million individuals around the world, helping them to build their businesses, expand their networks, and achieve their goals. The unique chapter structure ensures exclusivity for each profession or trade, providing members unparalleled networking opportunities. BNI's milestone celebration and bolstering of its empowering initiative for Tier 3 and 4 cities mark a transformative moment for India's business landscape. By unlocking the potential of small businesses and promoting collaboration, BNI aims to drive sustainable growth and transform the lives of countless entrepreneurs throughout the country."