As of now there is no NEET exam scheme for studying engineering like medicine: Seetharam, Chairman, National Group of Technical Colleges said at Sathyabama Institute of Science and Technology 32nd Convocation Ceremony
4064 (UG-3503, PG-551, Diploma-9) STUDENTS RECEIVED THE DEGREES AT THE 32nd CONVOCATION CEREMONY THAT WAS HELD ON   14th August, 2023 AT SATHYABAMA CAMPUS
Sathyabama has entered in its 36 years of inception. The Deemed to be University maintains high standard in teaching, training, and Research. The continuous efforts by all the stake holders, students, parents, Industry and Alumni are making Sathyabama to achieve greater heights, every year.  As result of this, Sathyabama is ranked one among the top 51st among top100 Universities in India, NIRF, Government of India.
Sathyabama Institute of Science and Technology held its 32nd  Convocation on    14th August, 2023 at the Institution Auditorium, with the blessings of Founder Chancellor Hon. Colonel Dr. Jeppiaar. This Convocation was presided by Chief Guest Dr. T.G. Sitharam, Chairman, All India Council for Technical Education (AICTE), New Delhi, Hon. Chancellor Dr. Mariazeena Johnson.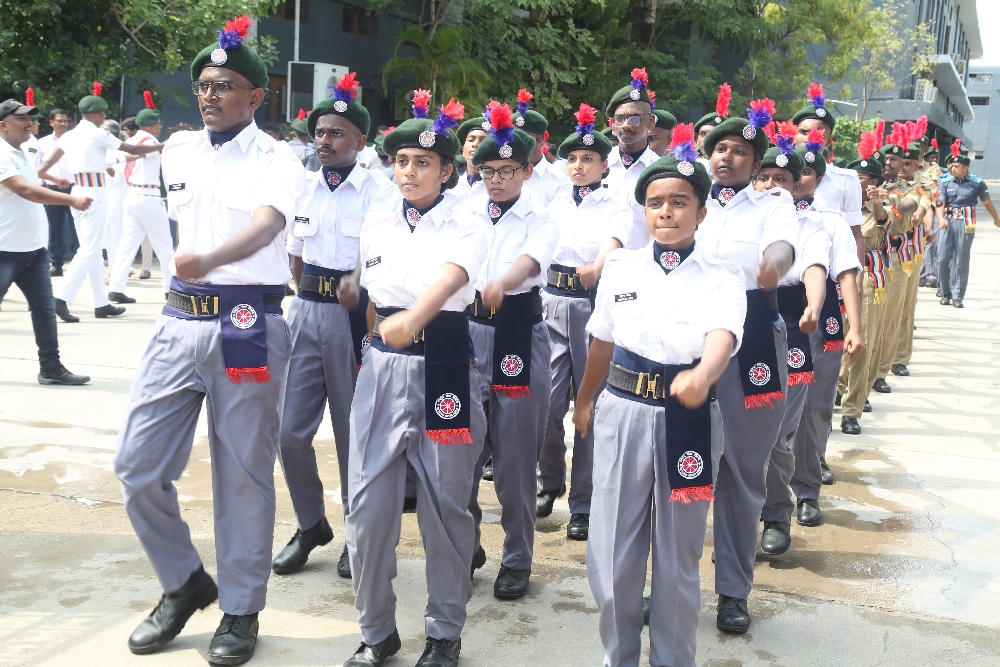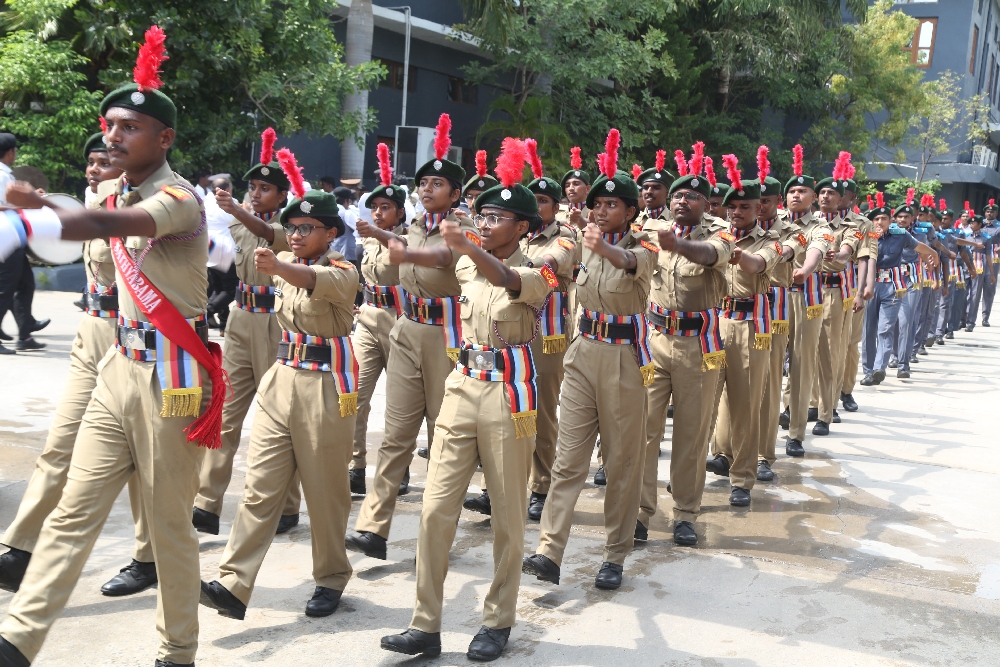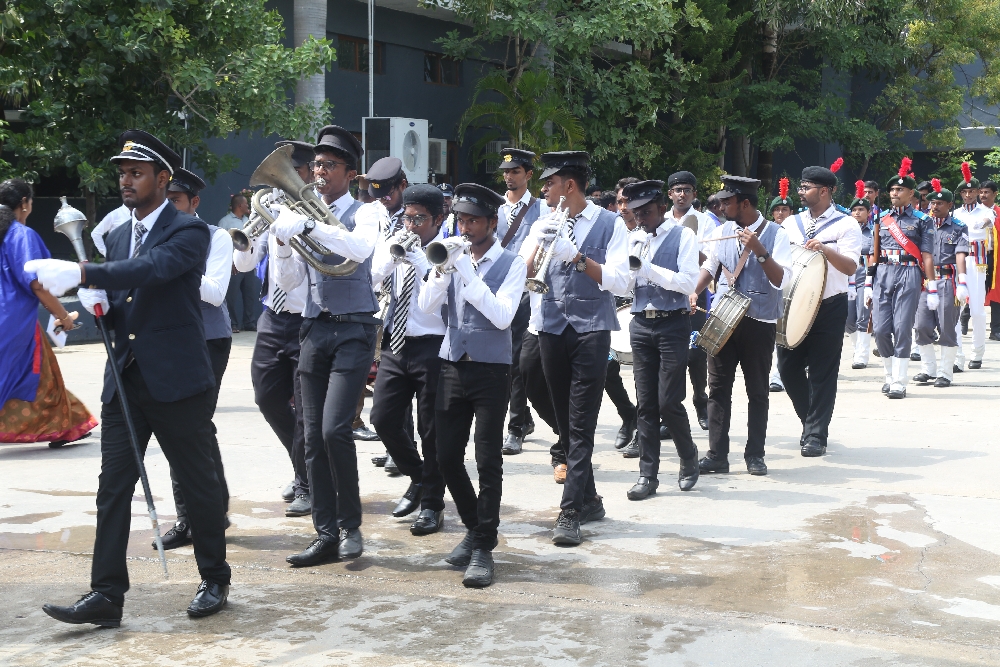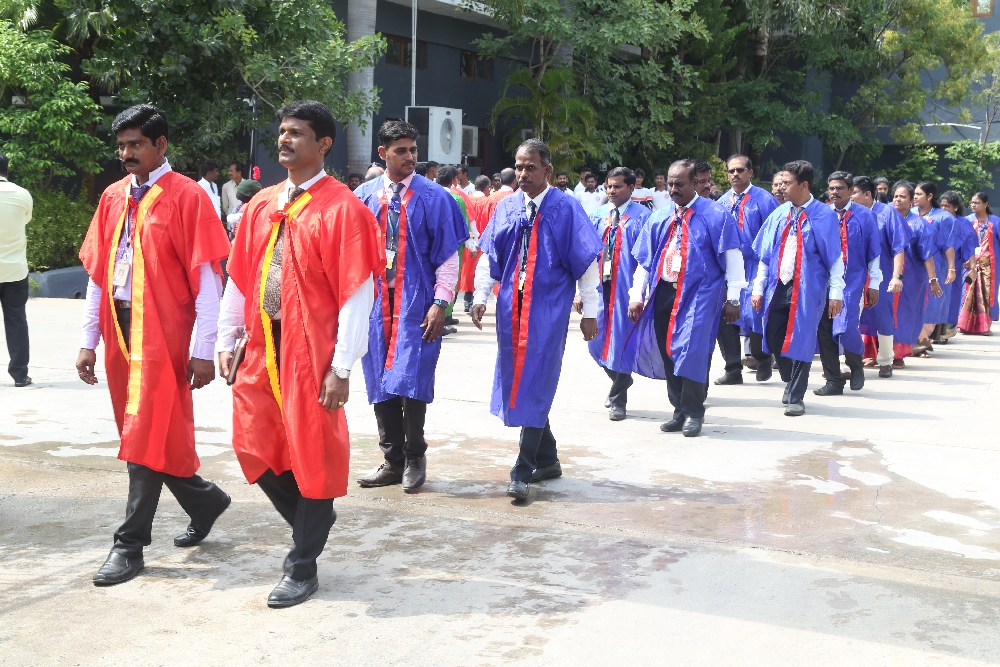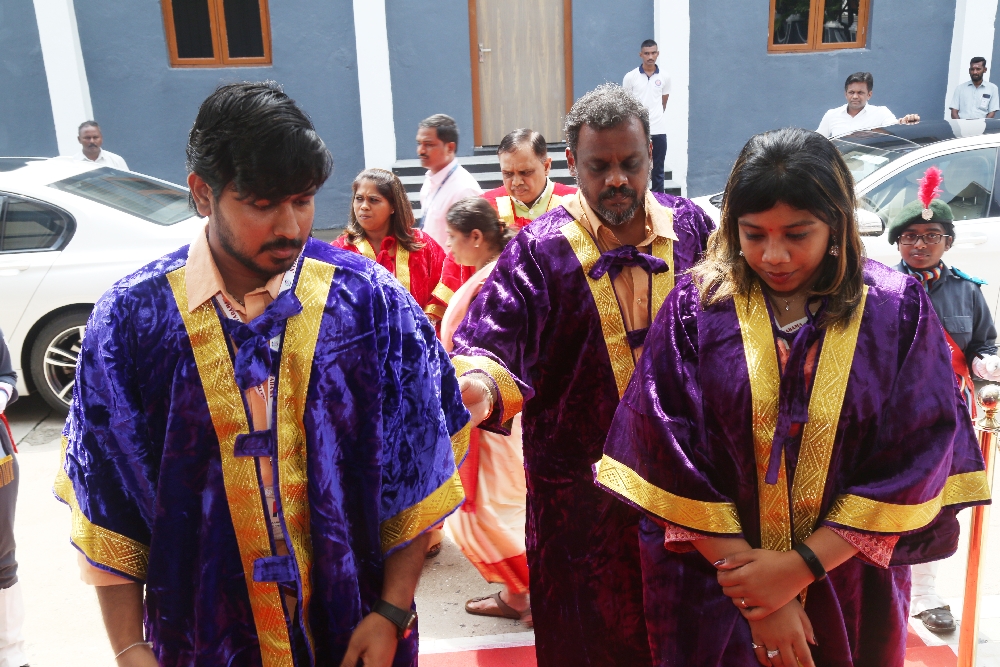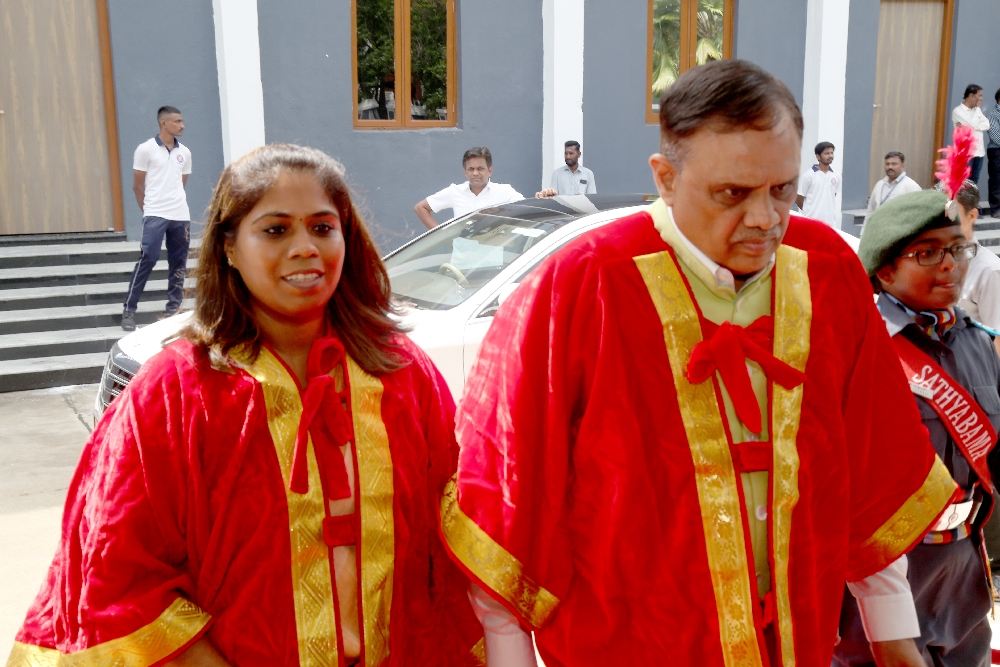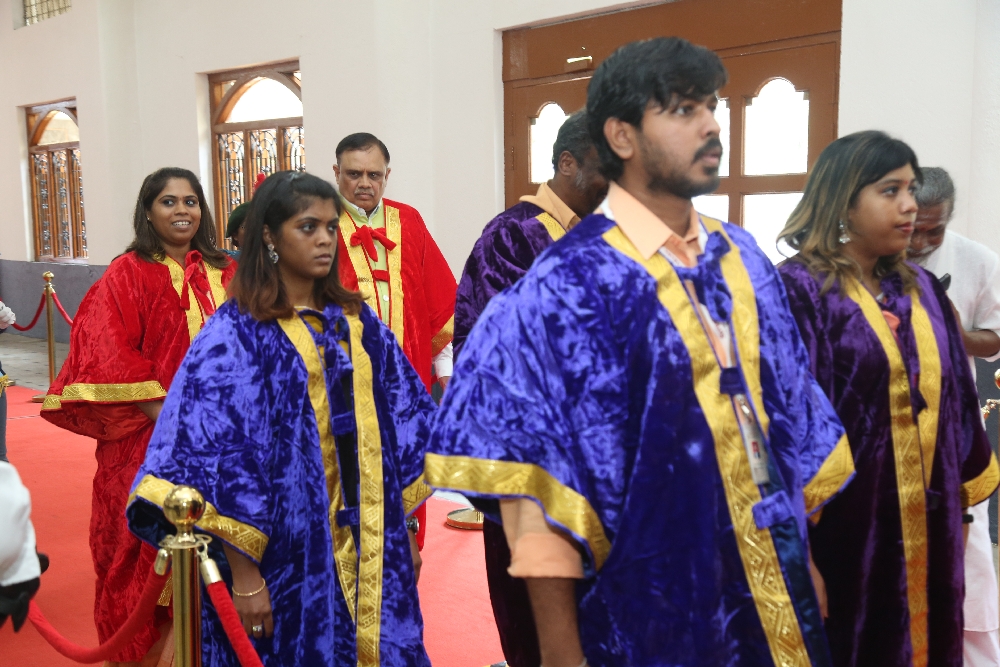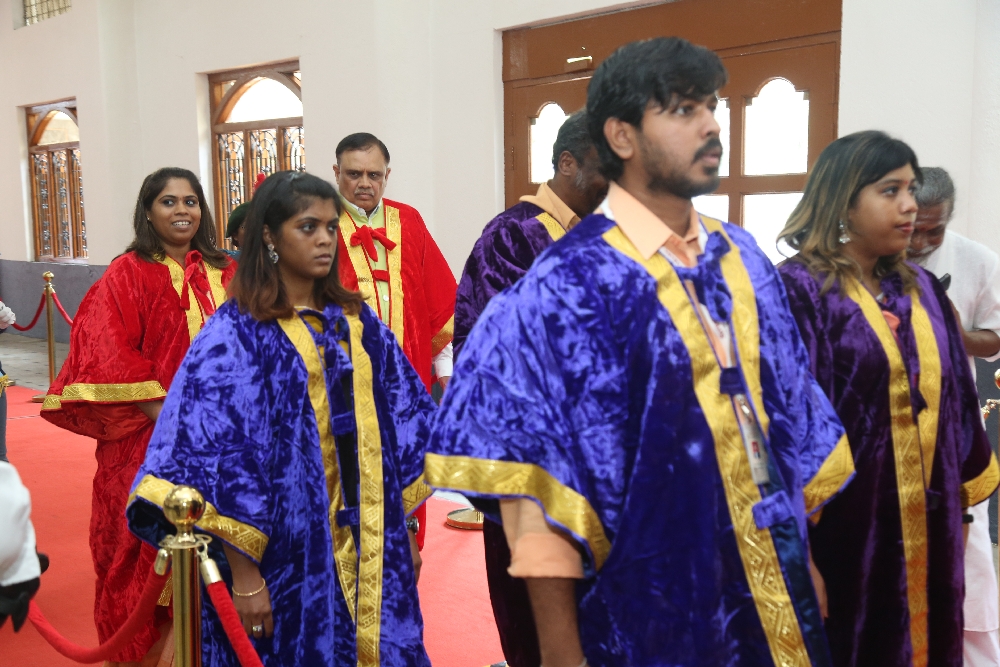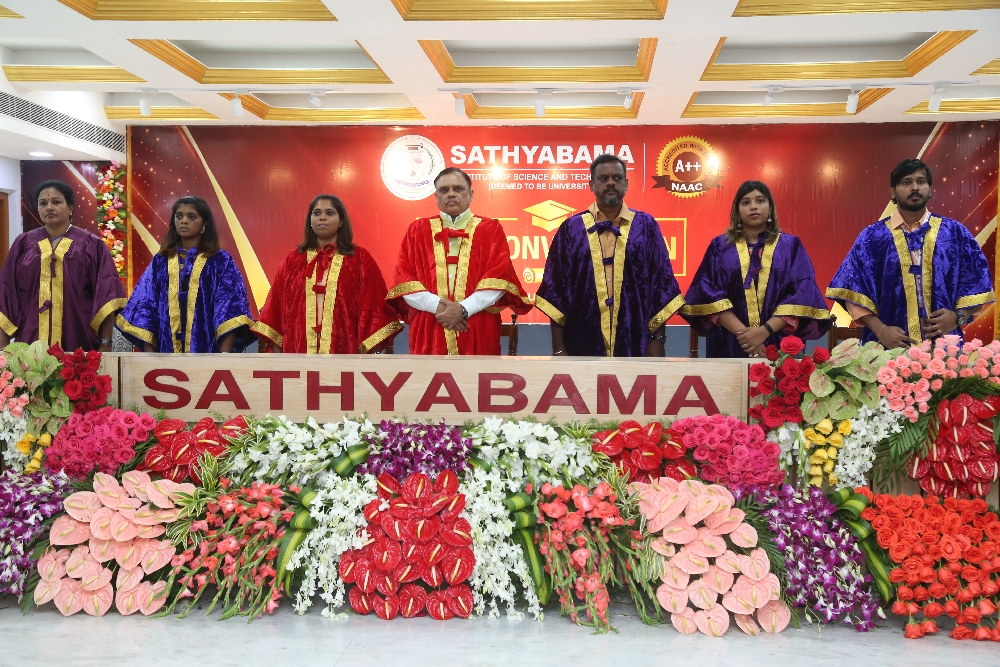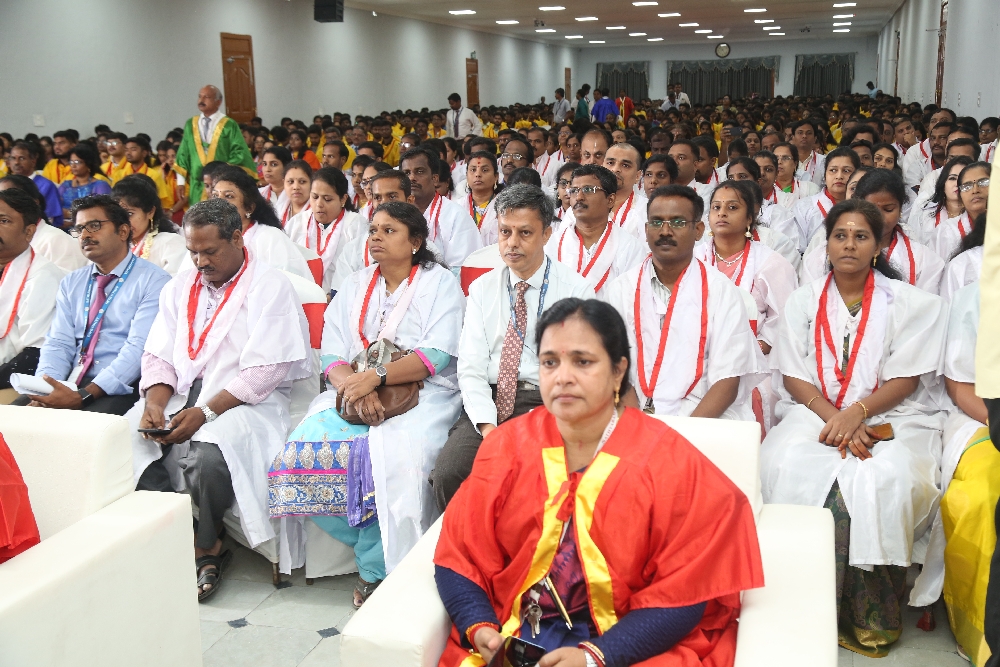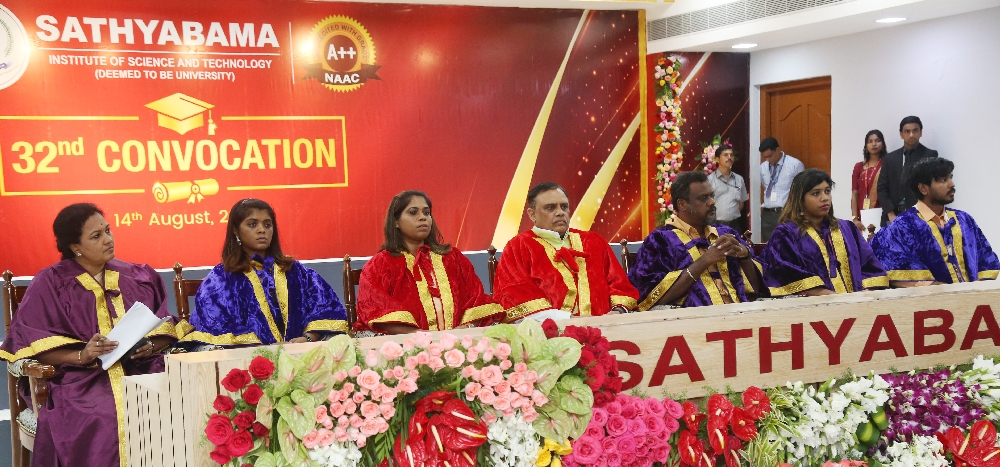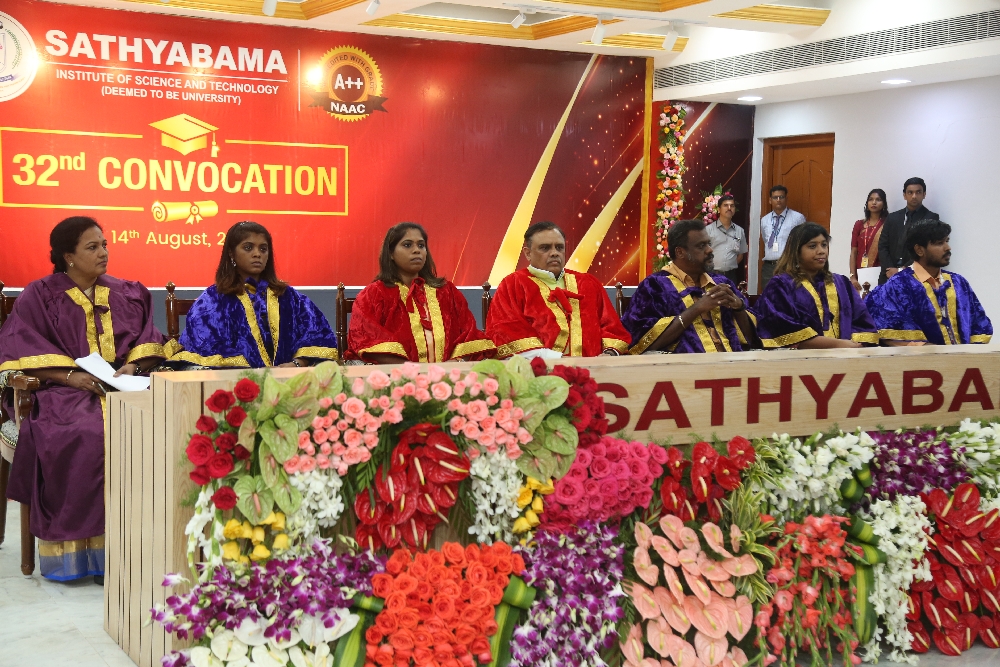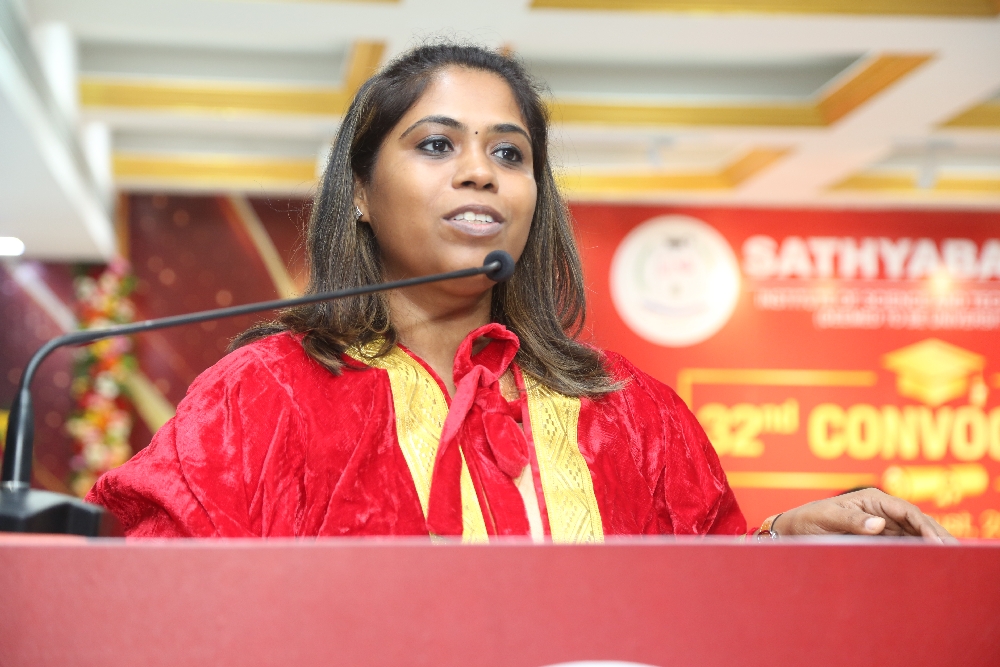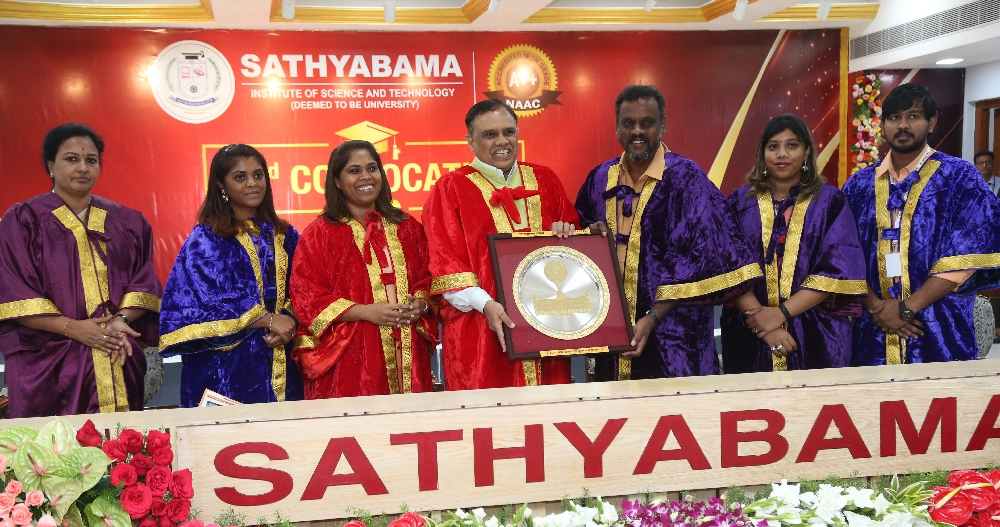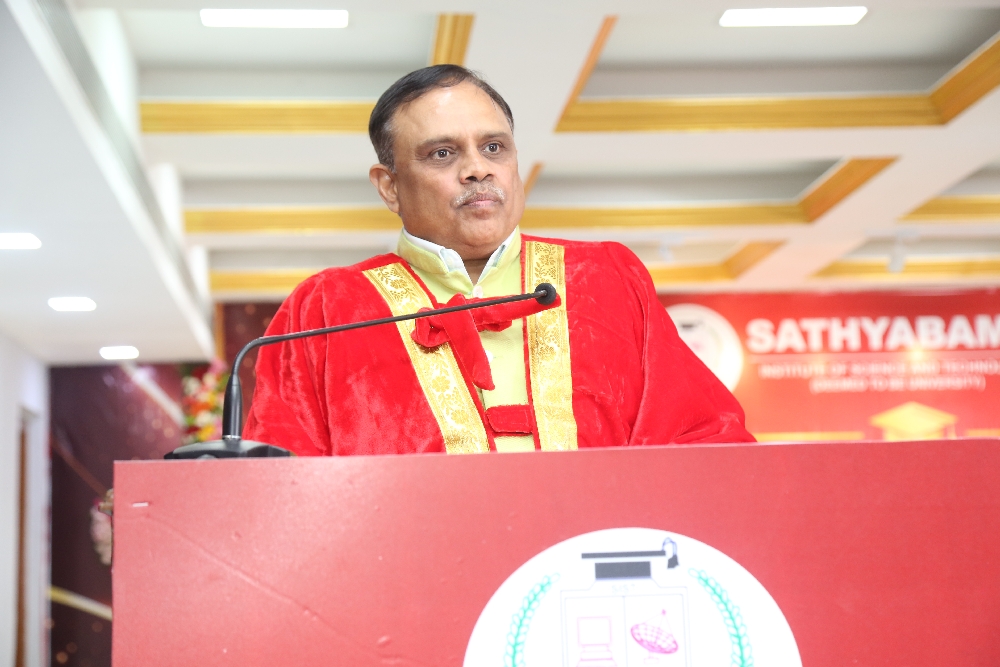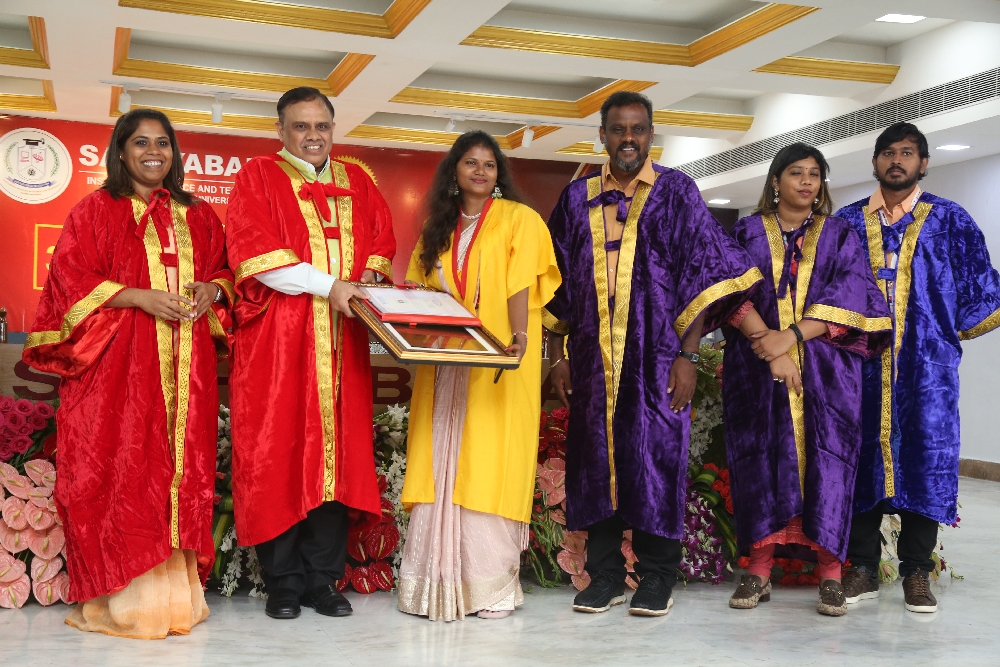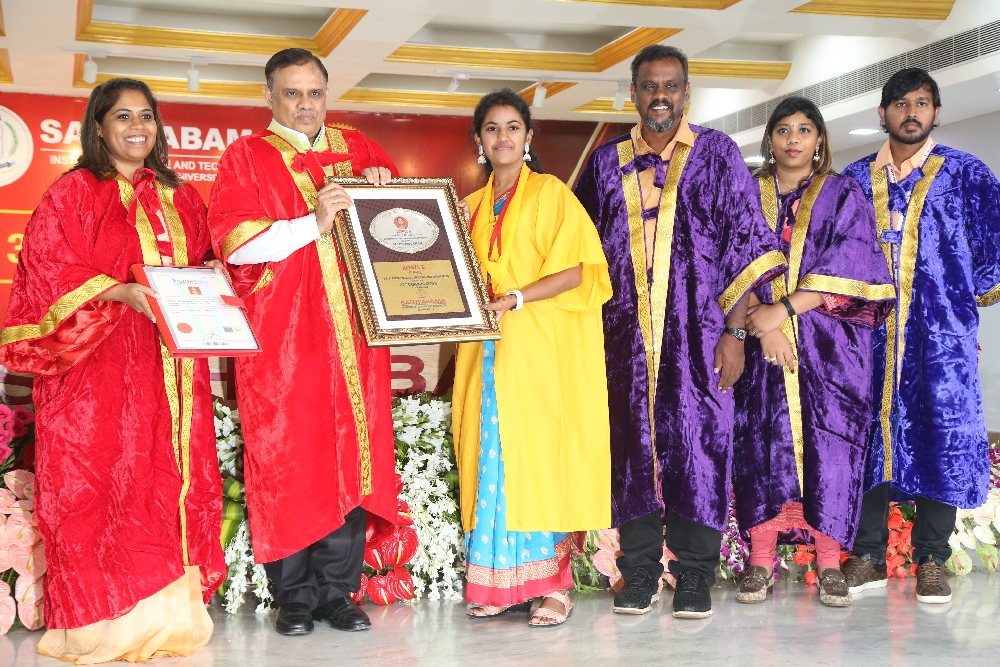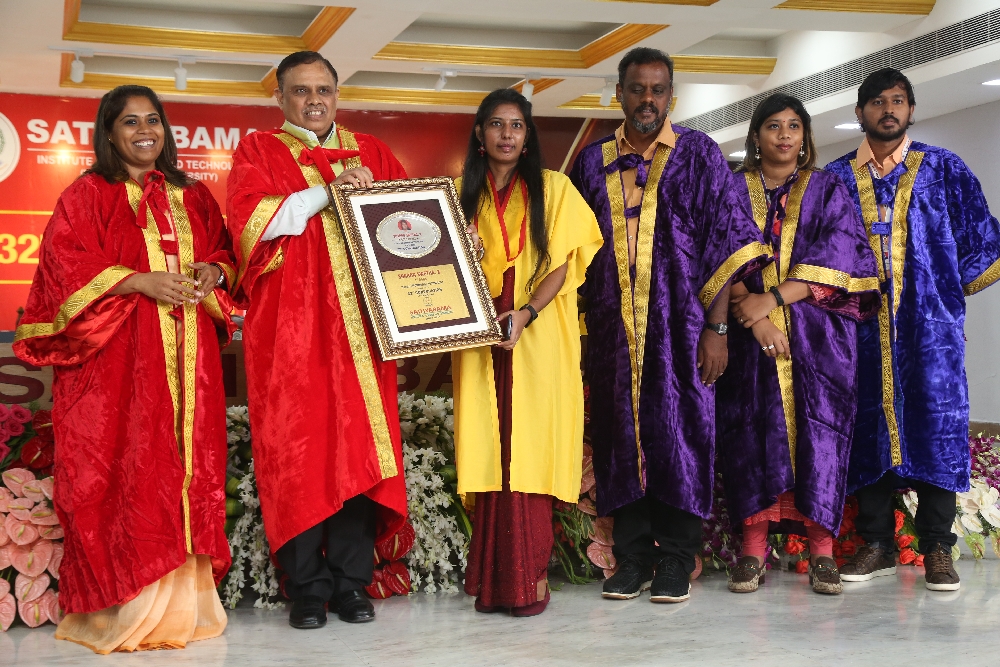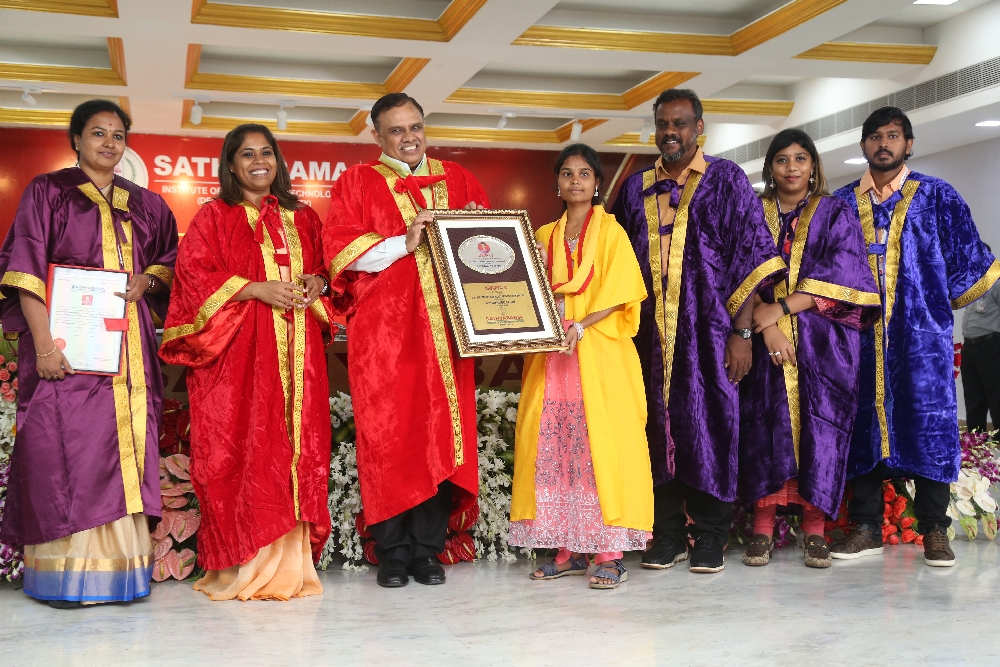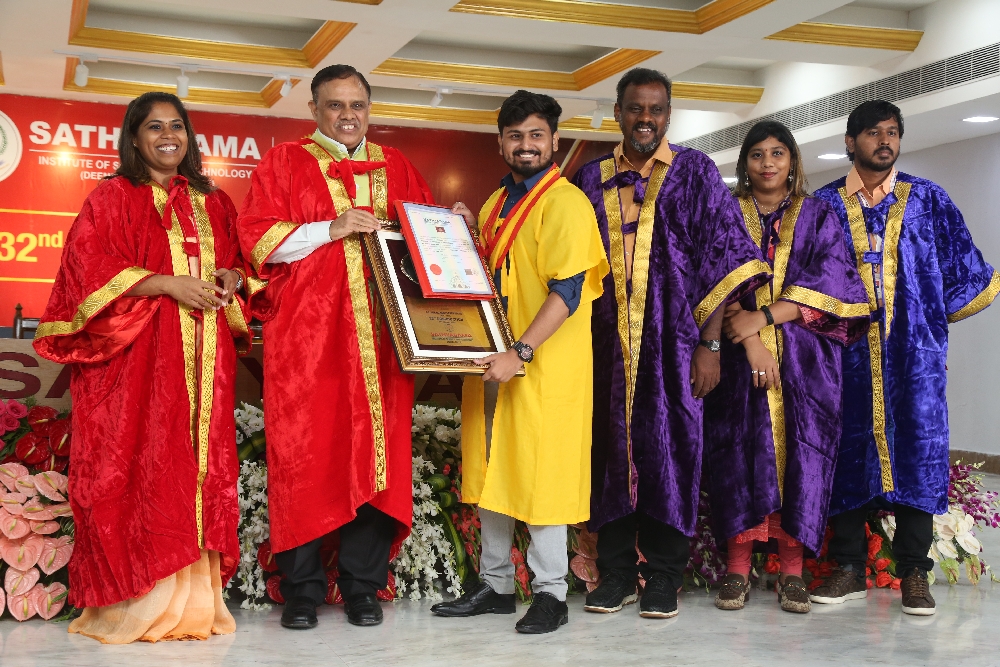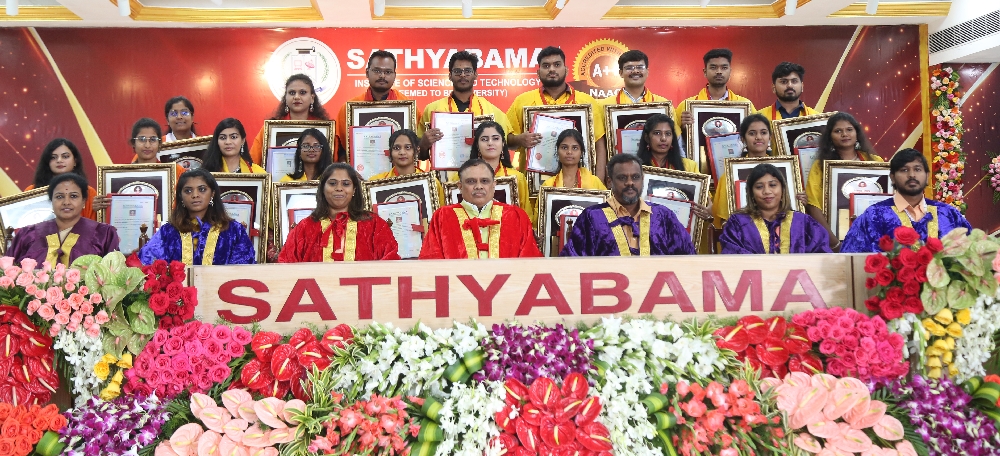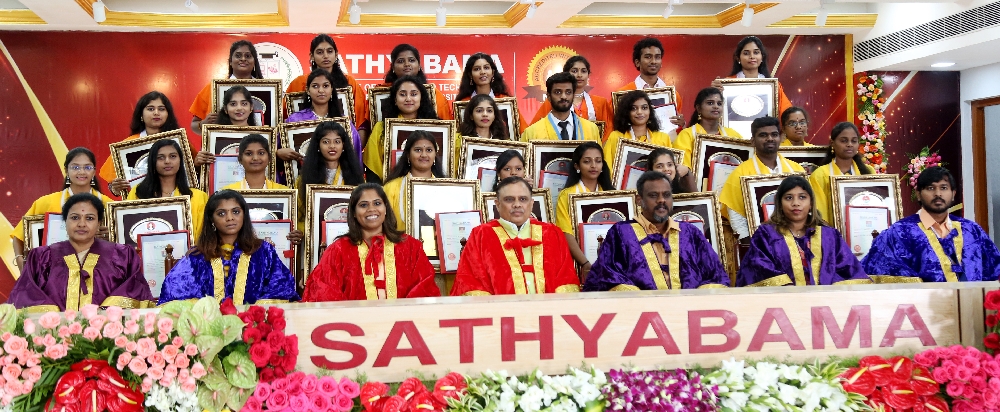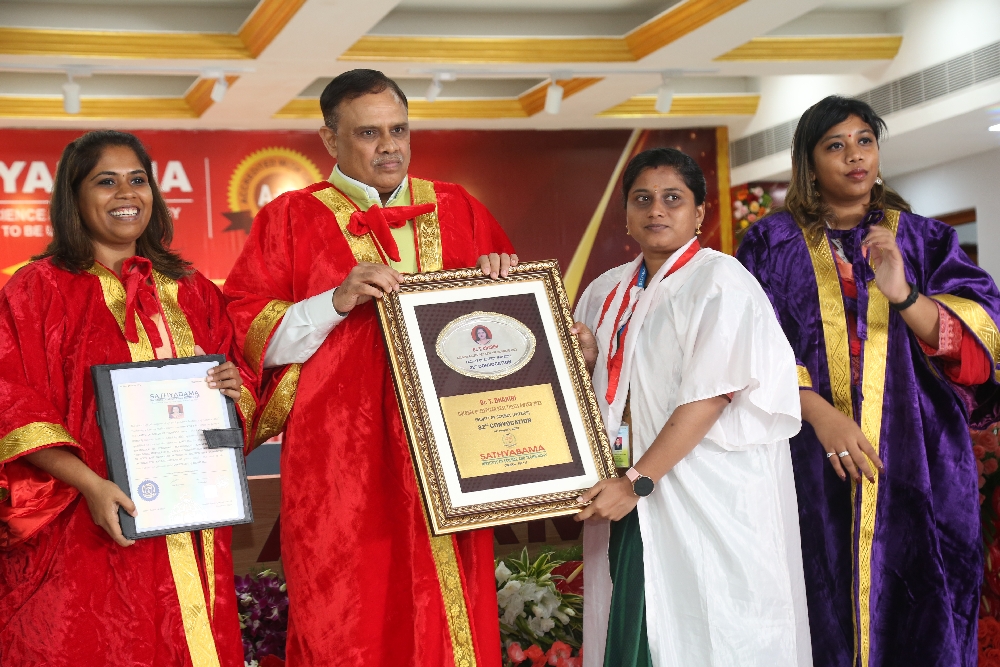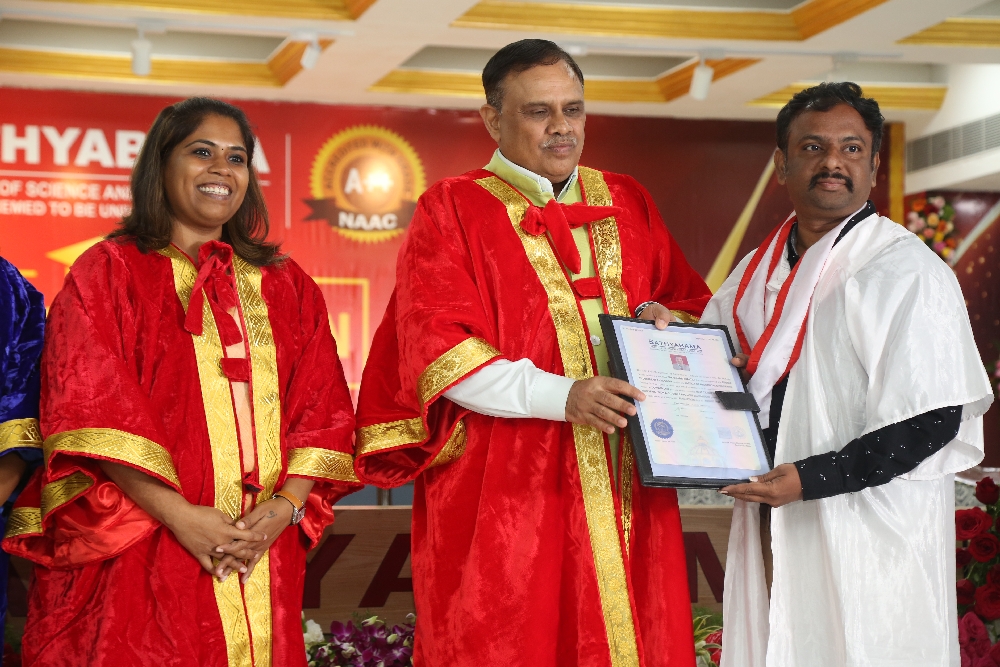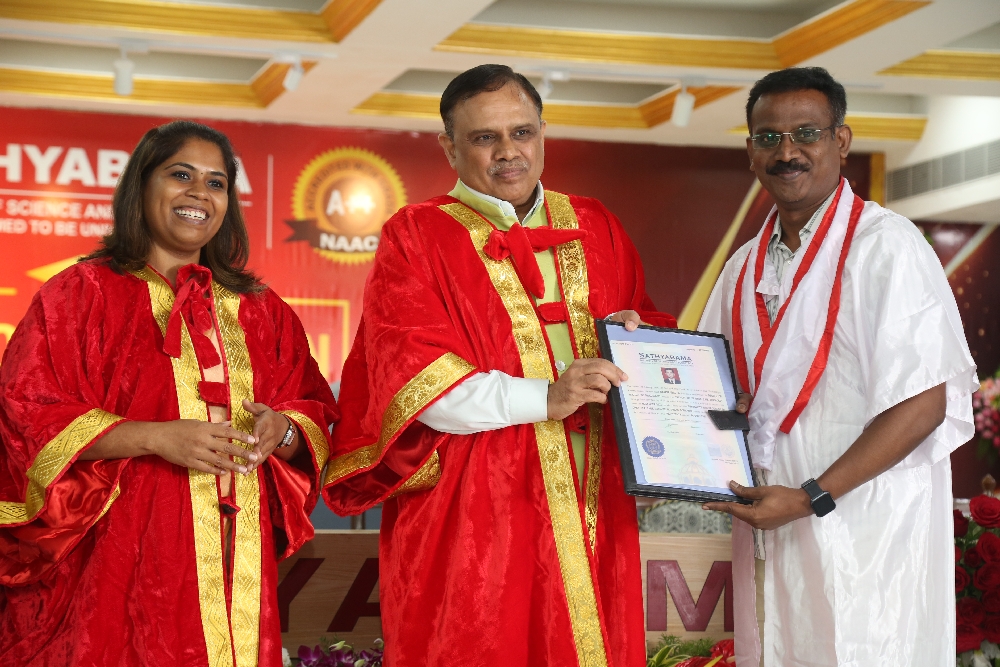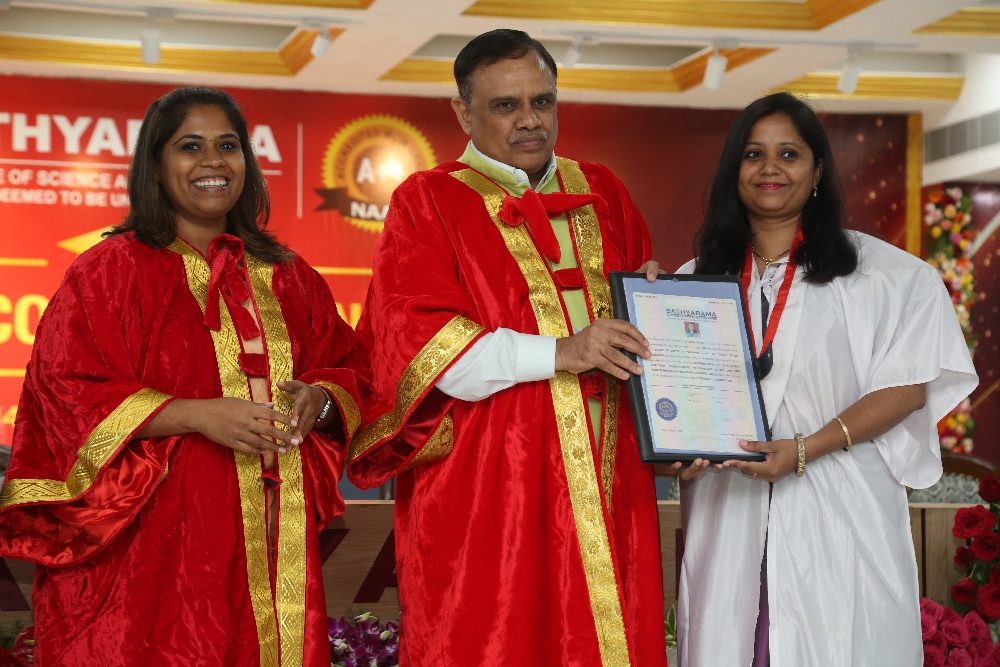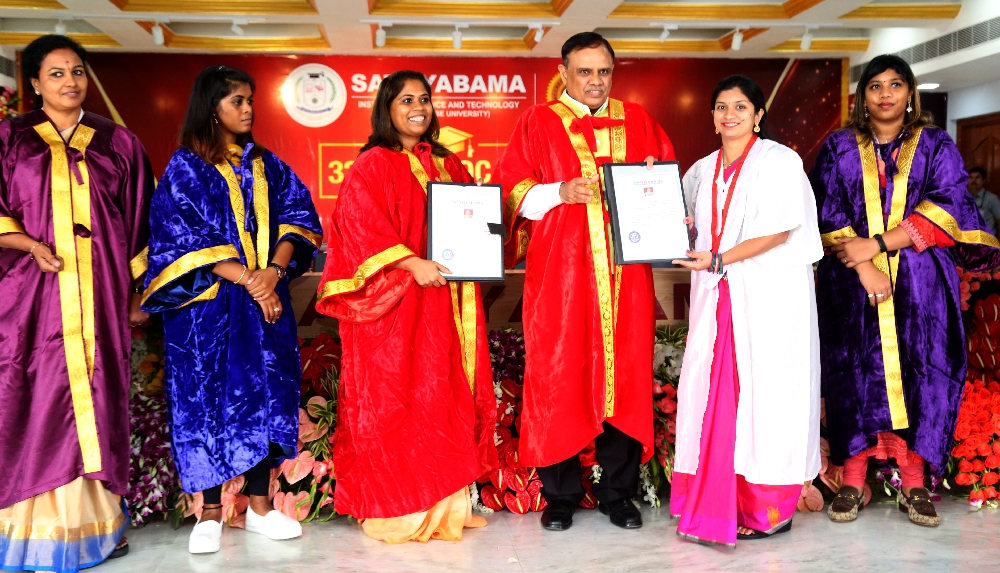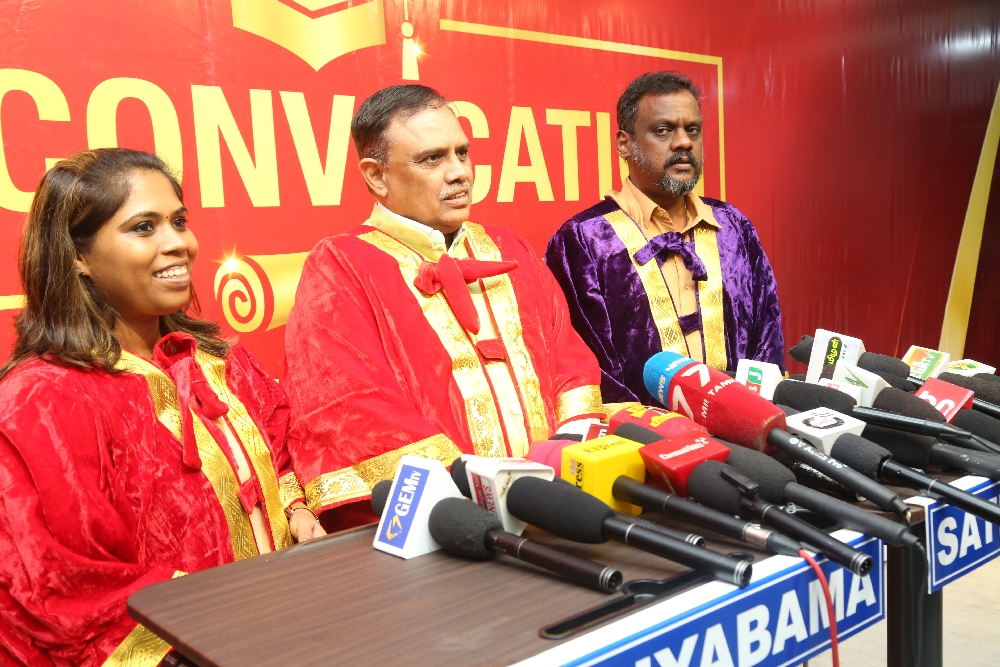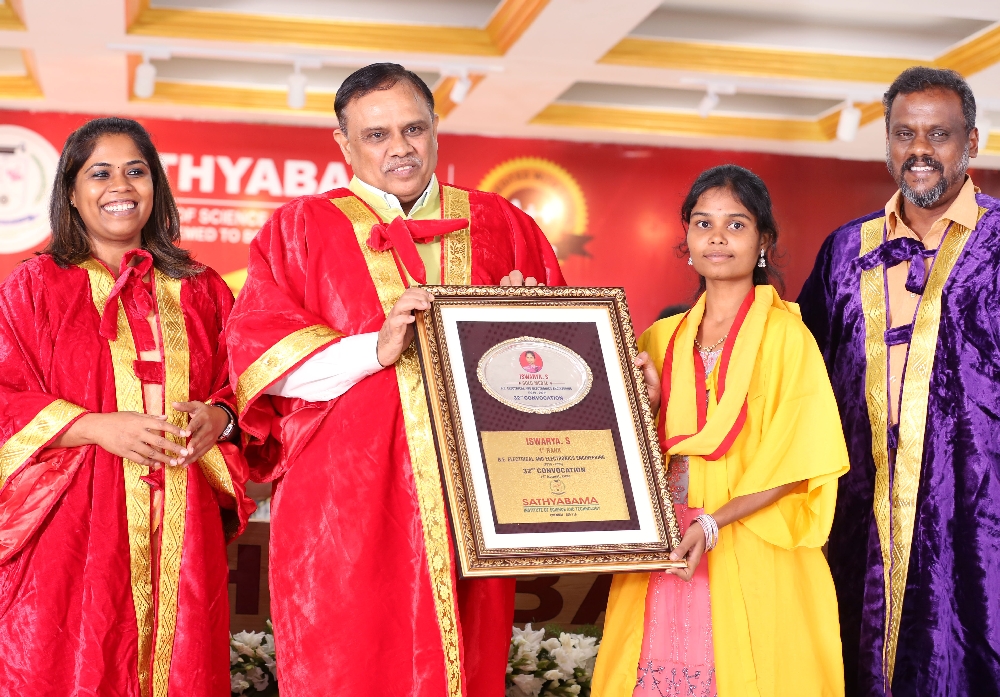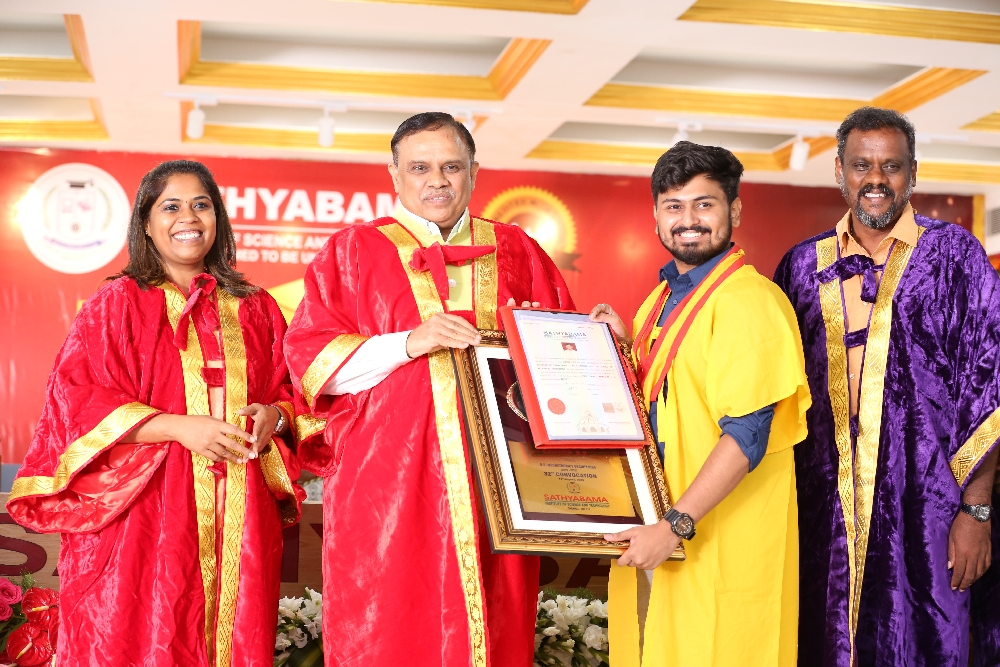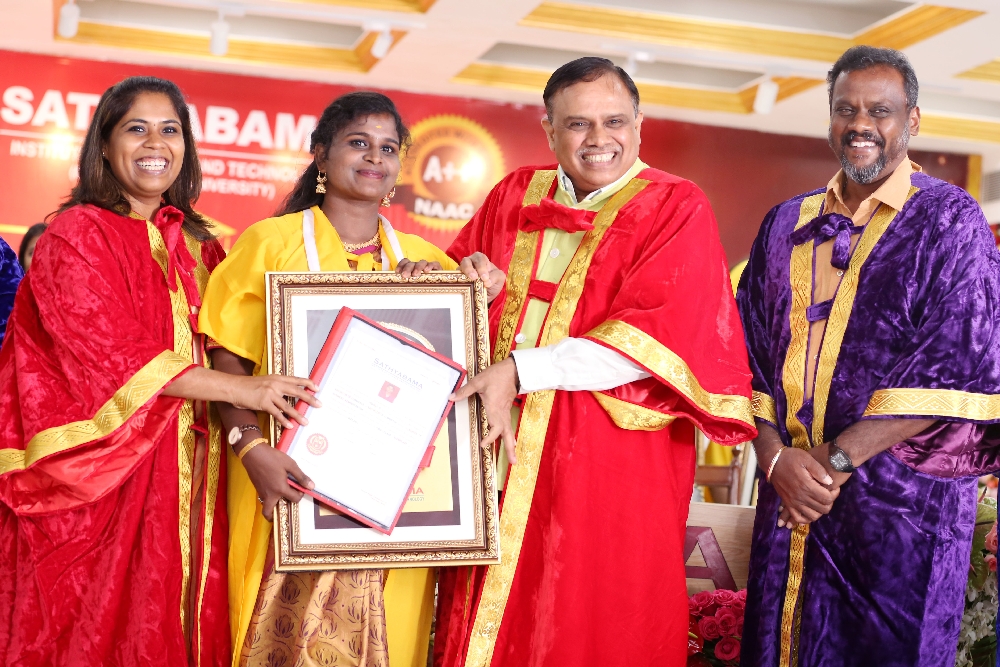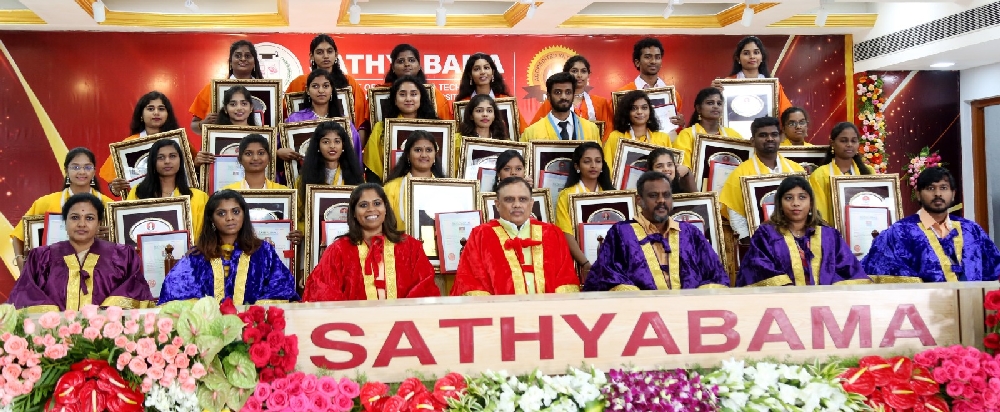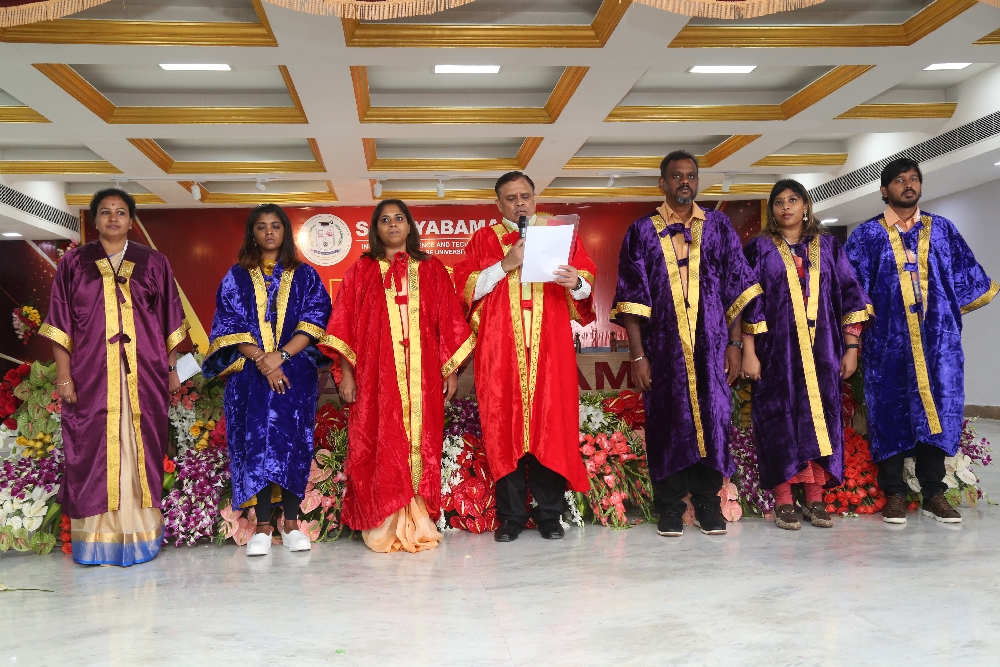 A total of 3504 graduants received the Undergraduates Degree, 551 Postgraduates, 9 Diploma in Pharmacy and 104 Ph.D scholars received their degrees. Among them 47 students are awarded with gold medals for their exemplary performance in academics.
Over the years, we have maintained our high and consistent placement records. It is encouraging to note that 384 companies visited us to hire our students during the academic year 2022-23 and rolled out 3094 Offers. Overall, 91.62 percent of our students have been placed through our campus recruitment programme with the highest CTC of Rs. 53 LPA and with the average CTC of Rs. 5.40 LPA.
Few of our Eminent Recruiters 2022-23:
| | | | | |
| --- | --- | --- | --- | --- |
| ARI | Comcast India | Infocepts | OJ Commerce | Tata Communication |
| Accenture | Deloitte | JSW | Olam | TCS |
| Amazon | Dedalus | Kaar Technologies | Renault Nissan | Tredence Analytics |
| Bank of America | Dev Rev | Mindtree | RR Donnelley | Trimble |
| BnP Paribas | Disys | Mphasis | Siemens | Tube Investments |
| BnY Mellon | DHL | Mr. Cooper | Saint Gobain | VDart |
| Bonfiglioli | HCL | MuSigma | ServiceNow | Vintrus |
| Blue Binariers | HDFC Life | Mitsogo | Societe Generale | Verizon |
| Capgemini | Hyundai Mobis | Nokia | Sopra Steria | Zebu Share |
| CGI | Human Resocia | Optum | Sona Comstar | Zifo RnD |
| Cognizant | IBM | Oracle | TATA Elxsi | Zoho |
Speaking on the occasion, Sitaram, President of Indian Group of Technical Colleges said:- Students should continue to travel towards their destination and choose your own path and education is essential for the future of every human being.
Later, he met the media and said that the National College of Technology is currently performing well across India and advised the universities to work better to raise the standard of education in the technical college.
To study medicine is as necessary as NEET examination, till now to study technical fields on behalf of National Corporation for Technical Education there is no exam plan he said.