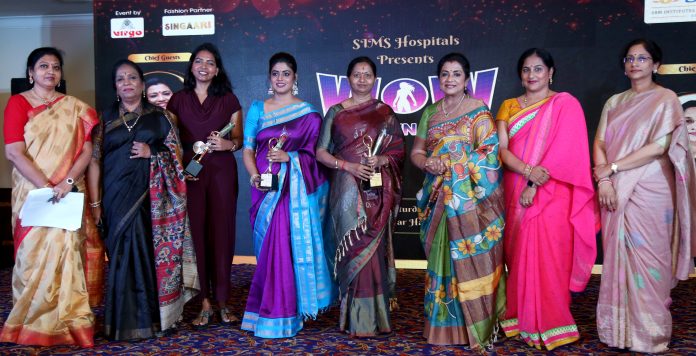 Actresses Poornima Bhagyaraj, Gayathri Ravi and Padmapriya Ravi distributed prizes to the winners of various competitions at the WOW Women's Day function organized by SIMS Hospital.
WOW Women's Day was celebrated by SIMS Hospital at  Ramada Plaza Hotel, Guindy.
 The WOW Women 2023 awards were presented to highlight female personalities from various fields.
Actress Iniya, Mind and Mom CEO Padmini Janaki, Actress Arya Krishna, Psychologist Gayathri among others received these awards.
The Highlight of the event was a Panel Discussion by SHE CLINIC doctors-  Dr. K R Sharmatha,Consultant – Aesthetic Dermatology | Dr. Sandhya Vasan, Senior Consultant – Obstetrics & Gynaecology & IVF | Dr. N S Saradha Senior Consultant – Obstetrics, Gynaecology & IVF | Dr. Aruna Rajendran Consultant -Hematology | Dr. Kavya Harika Dendukuri, Consultant -Gastroenterology and Hepatology on various topics like covering specialties like Gastroenterology, Dermatology  Cosmetic and general Gynecology, Hematology and other health related issues among women .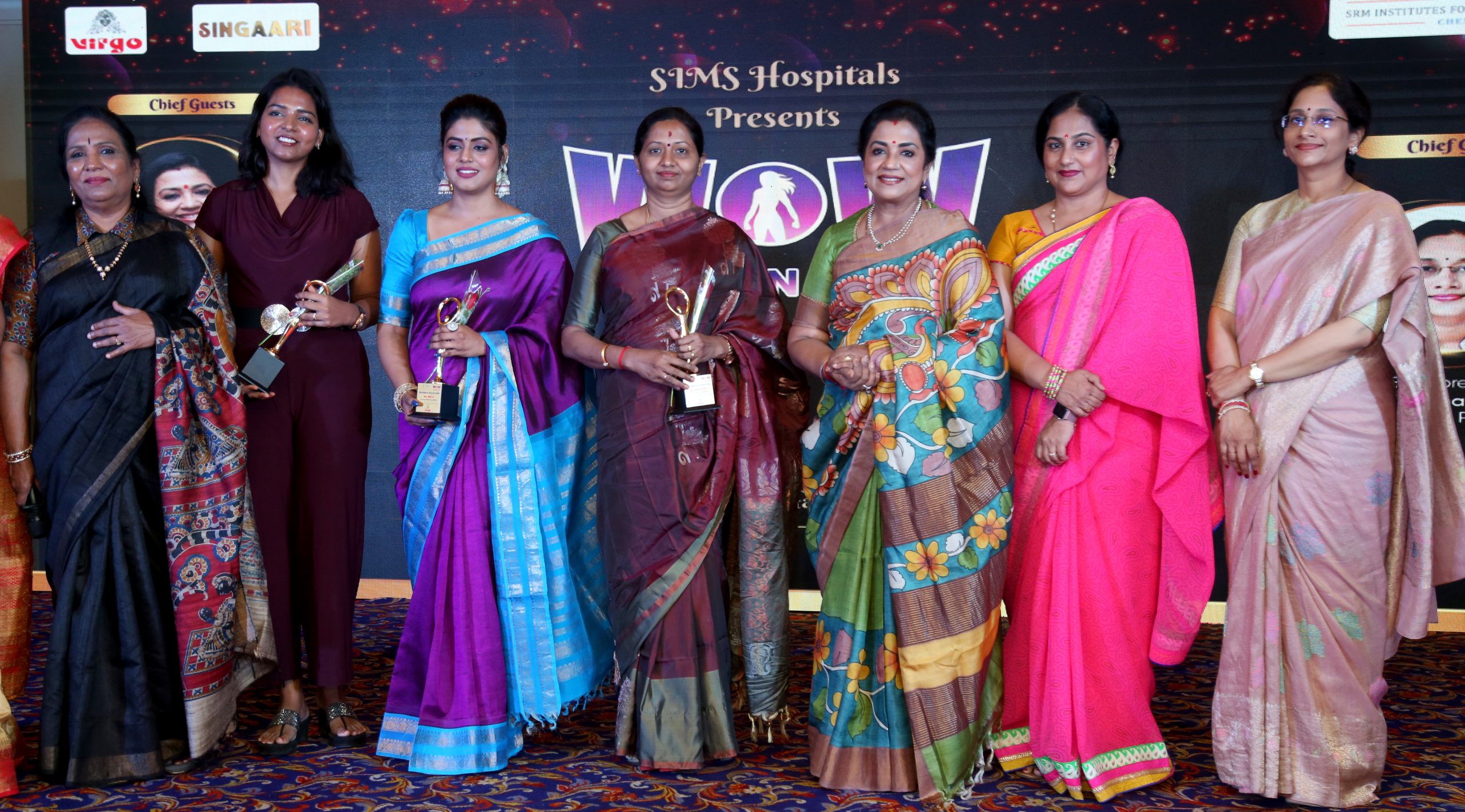 This was followed by WOW WOMAN OF EXCELLENCE AWARDS given by Mrs.Padmapriya Ravi, MD -PERS to Ms. Padma Janaki-CEO & Co founder MIND & MOM, Ms. Gayatri T, Co- Founder,V-EMPOWER, Ms.Iniya, Actress and Founder of Anora.
The event also gave women a platform to showcase their talents in Contests in  Ramp walk, Dancing and Singing. A spectacular fashion show was also held. In this, Shanti Premji and others were amazing by walking around.
 Actress Poornima Bhagyaraj, actress Gayatri Ravi and Padmapriya Ravi were the special guests who gave away prizes to the winners of the competitions.