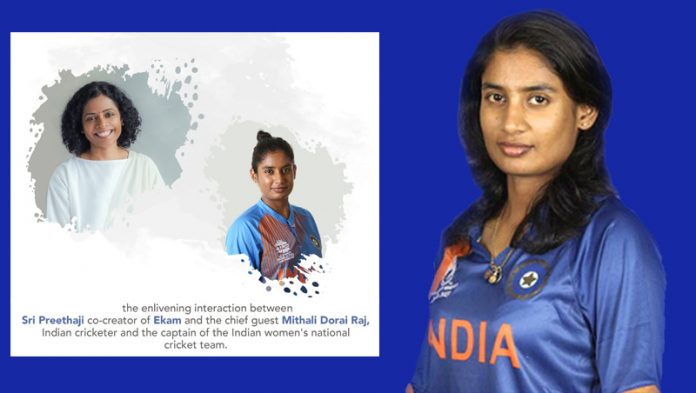 Women are equal to Men says Mithali Raj Captain of India's Women's Cricket at Ekam Peace Festival
​PEACE MEDITATION FOR ENDING BIOLENCE TOWARDS WOMEN AND NURTURING RESPECT TOWARDS WOMEN
"Women are half of humanity. How can there be peace in the world if tears course down their eyes every day in helplessness?" Asks Sri Preethaji, Co-creator of Ekam.
Peace is subjective. Peace in the external is when a person can thrive. And in the internal to be mindful of yourself in various situations of life and then act. – says Mithali Raj, the Captain of India's Women's Cricket team.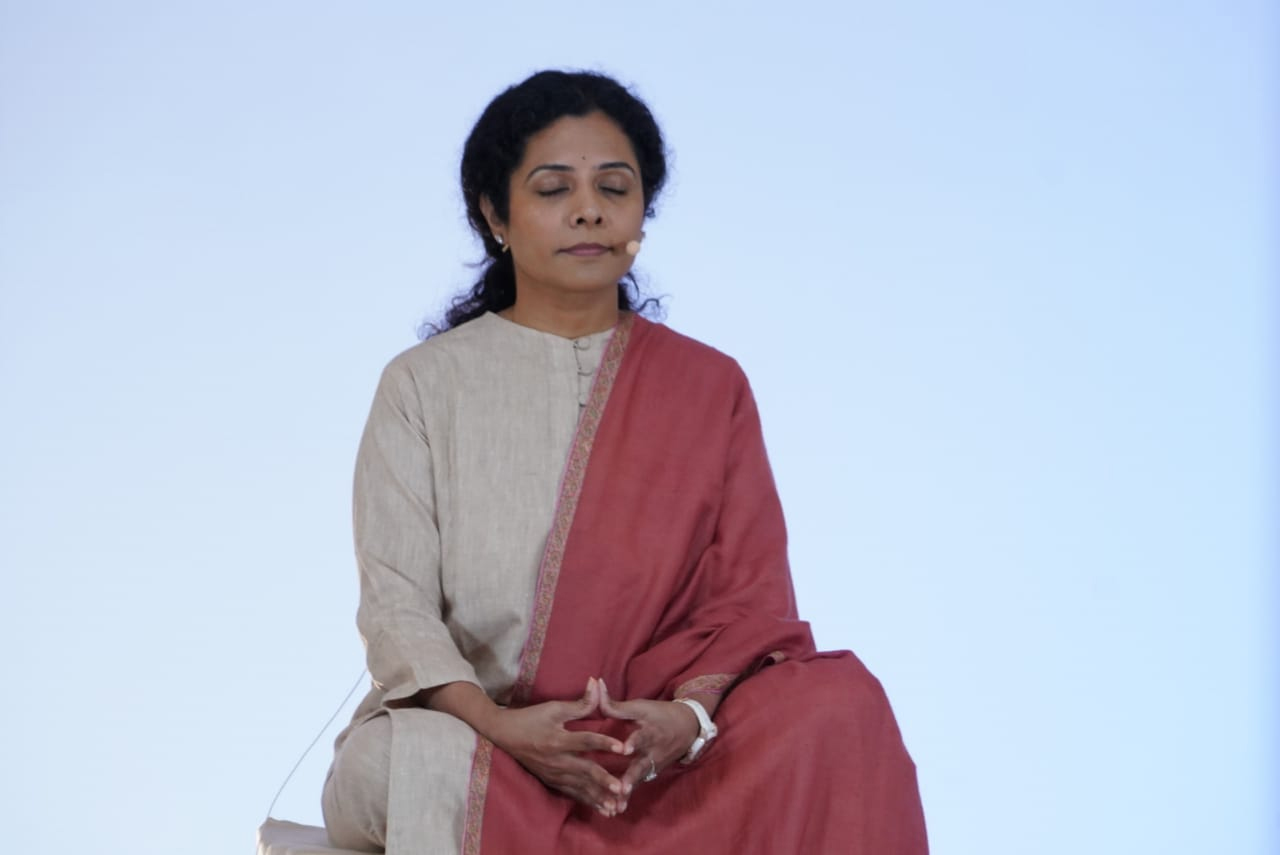 Among their many contributions, Sri Preethaji and Sri Krishnaji co-created Ekam, a​ meditation space created to impact human consciousness.
Ekam hosts several spiritual journeys and festivals. One of the many is the 7-day online​ international Ekam Peace Festival.
Every day of the 7 day world peace festival, Sri Preethaji and Sri Krishnaji are leading 10​ million-plus peace meditators from across the globe through a collective prayer for the
COVID crisis to pass. And to restore health and vitality to all humans, peace to all life forms.
The first 4-days of the peace festival had an amazing reception from both families, from​ leaders and their teams, from students and institutions, and from the various print and visual media.
The fifth day of the online peace festival began with a soul-stirring voice of their daughter​ Lokaa voicing and singing the wise sayings from Rig Veda – Ekam Sat Vipraha Bahudavadanti, reminding everyone to live harmoniously.
Sri Preethaji stated that, in every crisis situation women are the greatest and silent sufferers. Because of COVID While the fall in the stock market, number of deaths and the lack of proper medical aid is noticed, THE RISE IN DOMESTIC VIOLENCE HAS GONE unrecognized. She also said in many countries government laws are becoming tougher to eradicate the gender bias at corporations, violence against women, and many sectors are opening up to women. Countries, where women leaders were once unthinkable today, have them in power. Many sports are accommodating women and are letting women carve a future.
But is it enough to end restore peace and harmony to women?
Preethaji said – "Along with the external changes a woman must awaken to 4 aspects of her power. She must awaken to the power of Shakti – the animating potential , Amba- the healing potential, Kali – the wisdom potential, and Parvati- the playful potential. When the power of all these 4 aspects get unified in a woman she becomes whole and nurtures life around her.
Lastly, Preethaji said every father, brother, teacher, and son must support her to awaken to these 4 powers. WHERE A WOMAN IS RESPECTED THERE ABUNDANCE FLOWS."
Supporting the message on woman, Mithali Raj, the Captain of India's Women's Cricket Team joined as the guest. She spoke candidly from her personal life.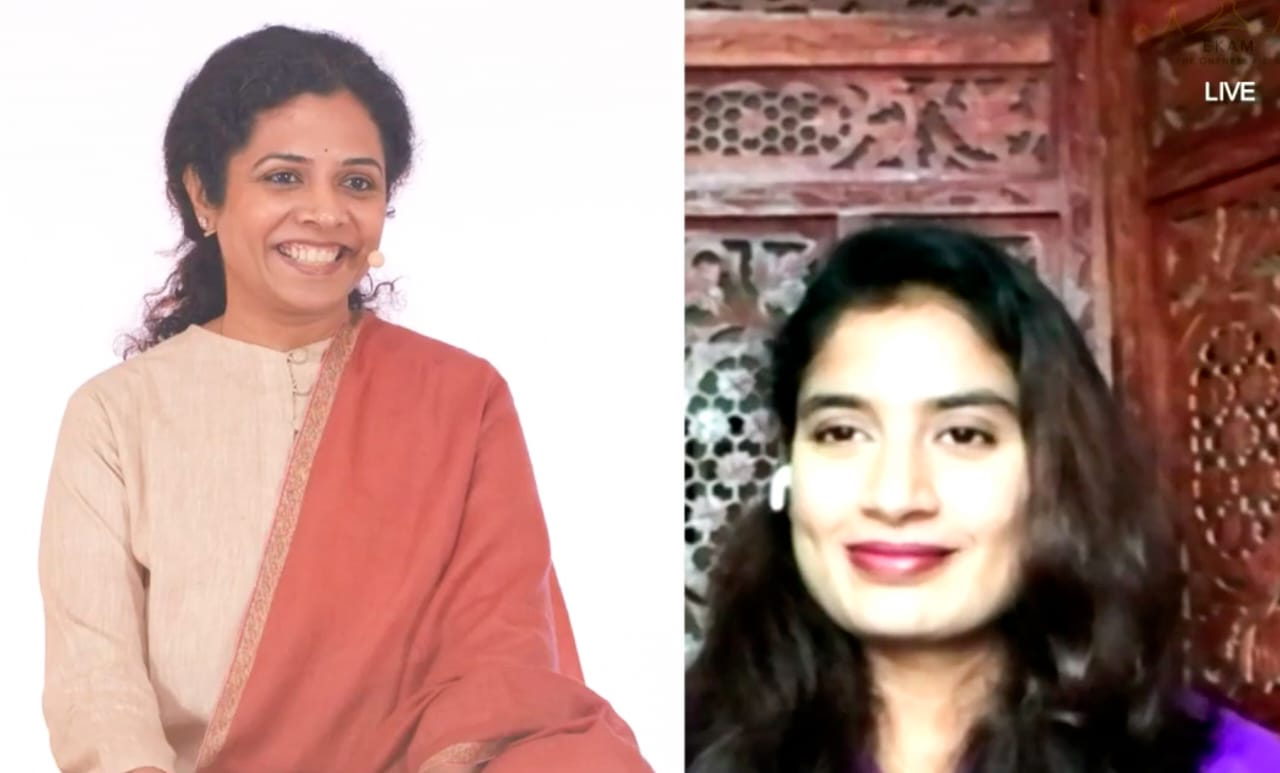 Mithali Raj said – "Peace is necessary and meditation is a sure way to peace. Peace during challenges is when we are mindful and act where necessary, not rush into action when we should not; and sometimes it is right to give our best without worrying about the results."
My mother is my inspiration, courage, positivity & mental force. She stand by me in difficult times at crossroads. I take decision & make choices  myself,if It's right or wrong I don't know.Lesson from my mother is never lose hope & how deep & despair you are. keep faith in the universe. Work hard & don't worry about achievement. create strong path. Performance is source of strength which is the advice from my mother. This inspiration not only from my mother but also from the women in society who work hard balance family life & professional life. Immense courage to pursue their passion undithered.
Mithali adds both Men & women equal in sports. She insists her team not to compare with other gender or other team & players. Find strength between themselves.Individual  player goals & strength is the collective strength of whole team. Every sport has own  journey also athletes. comparing with different sports or faces in their revolution is unfair.Recognition to an Athlete irrespective of gender. Woman athlete put equal hardwork as any male athlete.  sports doesn't see gender. Same rules for everybody.sport or any field not perceive things in terms of gender  or caste is willing to  society move progressive, sees & gives opportunities &  environment to thrive women  as equal as men.
Mithali Raj also said THAT COVID GAVE HER AN OPPORTUNITY TO MEDITATE AND LIVE IN​ THE PRESENT. IT MADE HER BREATHE DEEPER AND NOT KEEP RUNNING INTO THE​ FUTURE ANCIETIES OR PAST REGRETS. SHE HAS ENRICHED HEE LIFE IN THE INTERLUDE​ PROVIDED BY COVID.
Mithali Raj joined the prayer with Sri Preethaji to overcome the COVID crisis.
The morning event ended with a joyful celebration of peace in consciousness with singers​ and musicians from 7 different countries performing online.
This evening we will have Saina Nehwal, World Badminton Champion joining Sri Preethaji,​ and millions of peace meditators to give her peace voice.
Join us where the warmth of your homes contributes to world peace.