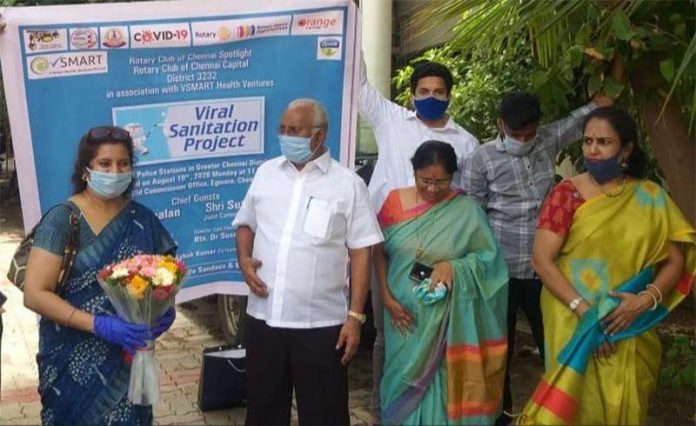 Viral sanitation of all the 190 police stations in greater Chennai District
On 10/8/ 2020 at the joint commissioner East Zone Mr Sudhakar's office a wonderful project was inaugurated in a simple manner. This project was launched to implement the viral sanitation of all the 190 police stations in greater Chennai District. The launch chief guest was Sri Gopalan chairman of Gokulam group of companies. This project was wholly implemented by the Rotary club of Chennai spotlight and Rotary club of Chennai Capital with support of philanthropists Rotarian Jayanthi karthikeyan the President of the club said during this Covid 19 pandemic when the government , frontline doctors and sanitation workers are getting a lot of attention, one strong work force which has been working selflessly day in and day out without recognition has been the Police force.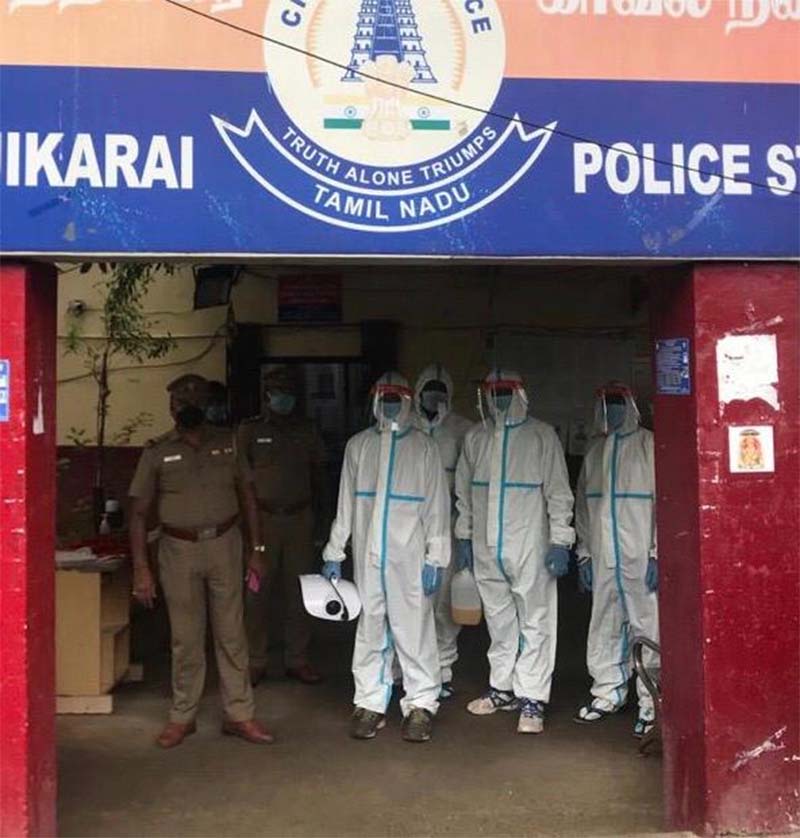 Since March 21st, 2020 they have been tirelessly working over time without consideration of hunger or sickness to keep our milling masses protected from an invisible enemy. According to statistics, more than 2000 police personnel in TN alone have been Covid positive and suffering from this infection.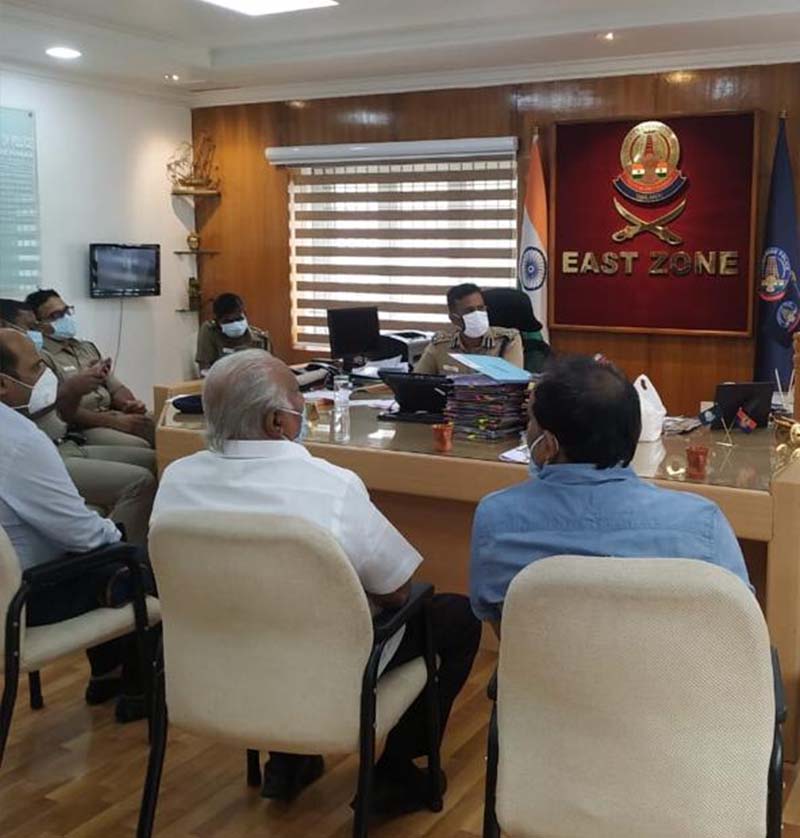 Rtn Dr Susan Marthandan said in her speech that it is our turn to do them a good deed by providing Double disinfection and UV light sanitization and sanitising their chambers , stations and offices. She had taken the proposal to do 50 police stations and the request came to sanitize all 190 police station in Chennai District.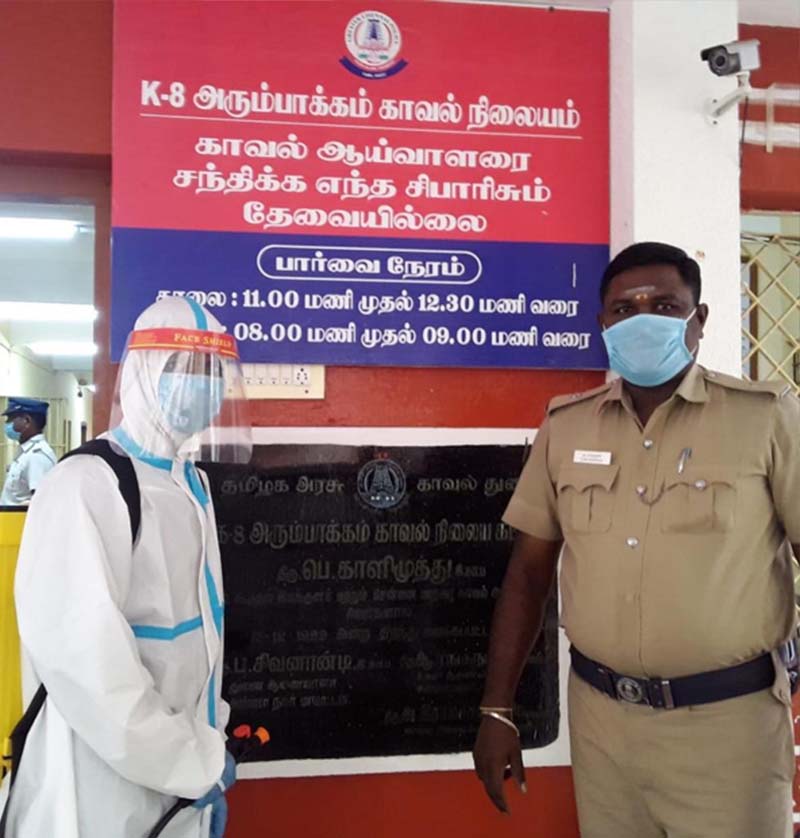 When the infection is fast spreading and can be curbed only by aggressive preventive measures many sanitation professionals have been deployed to do spraying, fogging and UV-C light disinfection which removes 99.9% virus.
Rotary club of chennai Spotlight Rotary club of Chennai Capital District 3232 is carrying this out with VSMART health ventures which is carrying out the sanitation work.