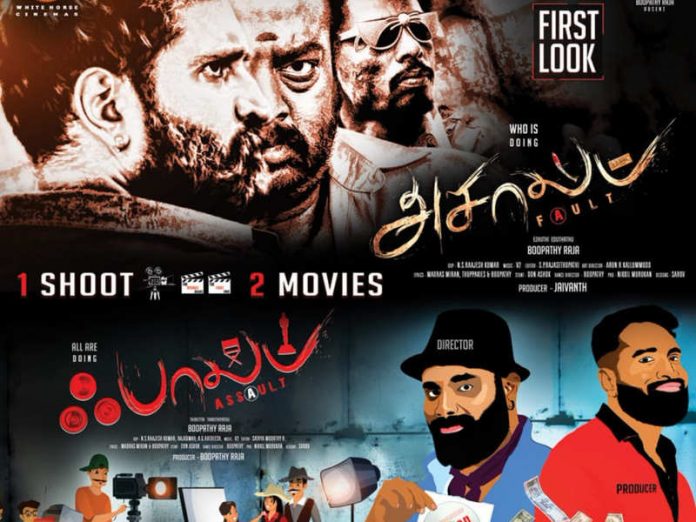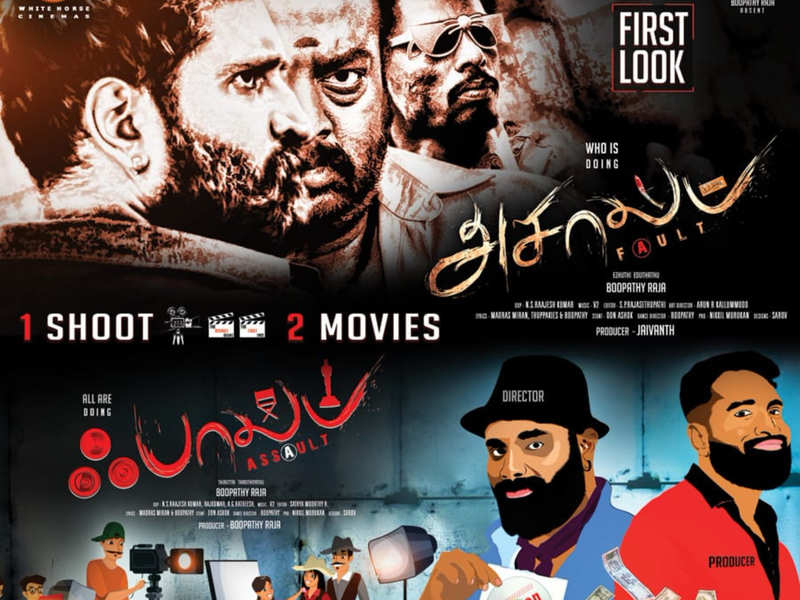 One shoot, two movies: A novel concept in Tamil cinema
In a first-of-its-kind innovative attempt, a Tamil filmmaker has shot two films out of a single film's shoot! The films #Assault and #Fault, directed by Boopathy Raja and starring Jaivanth, who has acted in films like 'Mathiya Chennai' and 'Kattupaya Sir Indha Kaali' were shot simultaneously but will be released as two films.
#Assault will be an action movie that narrates the story of a common man who is forced to fight a local goon while #Fault will be an entirely different story, derived from the making of #Assault.
Jaivanth plays the lead, while Saravanan, Sendrayan, Ramar, Kothandam play pivotal roles ably supported by Sona, Risha, Devi, Nagu and others.
Rajesh Kumar NS cranks the camera, while art is trusted with Arun Kallumoodu. 'V2' fame Vijay and Vicky is scoring the music while Madras Miran, Thuppakies and Boopathy are penning down the lyrics.
SP Raja Sethupathi and R Sathyamoorthy are trusted with editing, Boopathy Raja with choreography and Don Ashok with stunts.