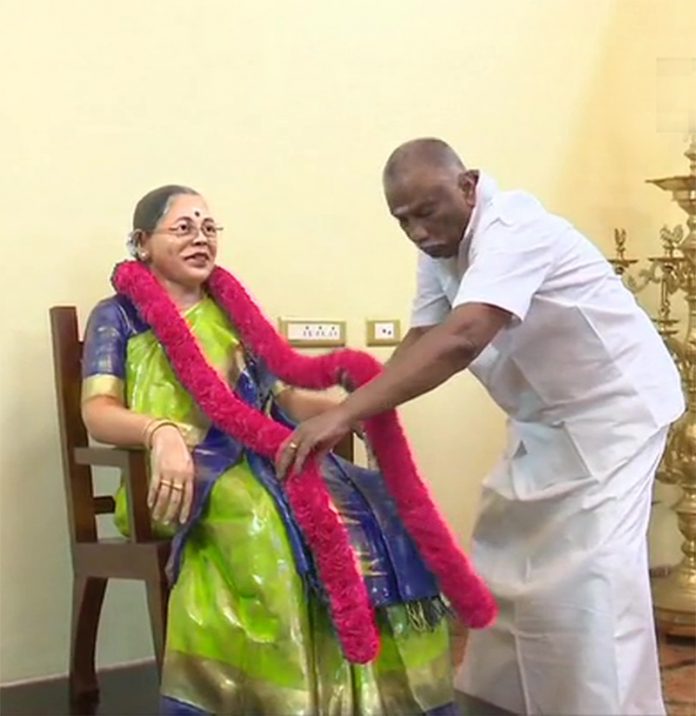 In his wife's memory, Madurai businessman installs life-size statue in his house 30 after her demise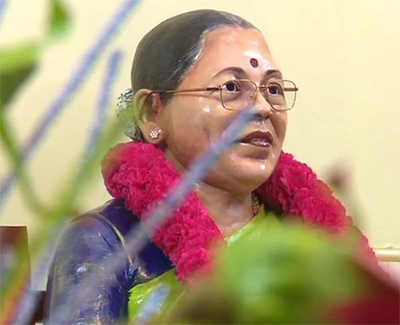 A businessman based from Madurai named Sethuraman felt a void in his life after his wife Pitchaimaniammal had passed away following a heart attack. Sethuraman decided to install a 6-feet tall statue of his wife in his house. The statue was unveiled after 30 days of her demise and has been placed inside his residence to feel her presence round the clock. The statue is a replica of Pitchaimaniammal, seated on a chair, and decked up in a bright green and blue saree with jewellery.
Mr. Sethuraman, who owns three big marriage halls in Madurai, says his wife always supported him even in the most turbulent times during their 48-year journey.
"I quit my government job as a health inspector to venture into the real estate business. Through the years, I had faced financial losses several times. But she was always there with me. She was more like my best friend," he adds.
After her death, Mr. Sethuraman wanted to recreate the feeling of being with her at home.
"After I came to know that a businessman in Karnataka had installed a statue for his deceased wife, I was inspired to follow suit," he adds.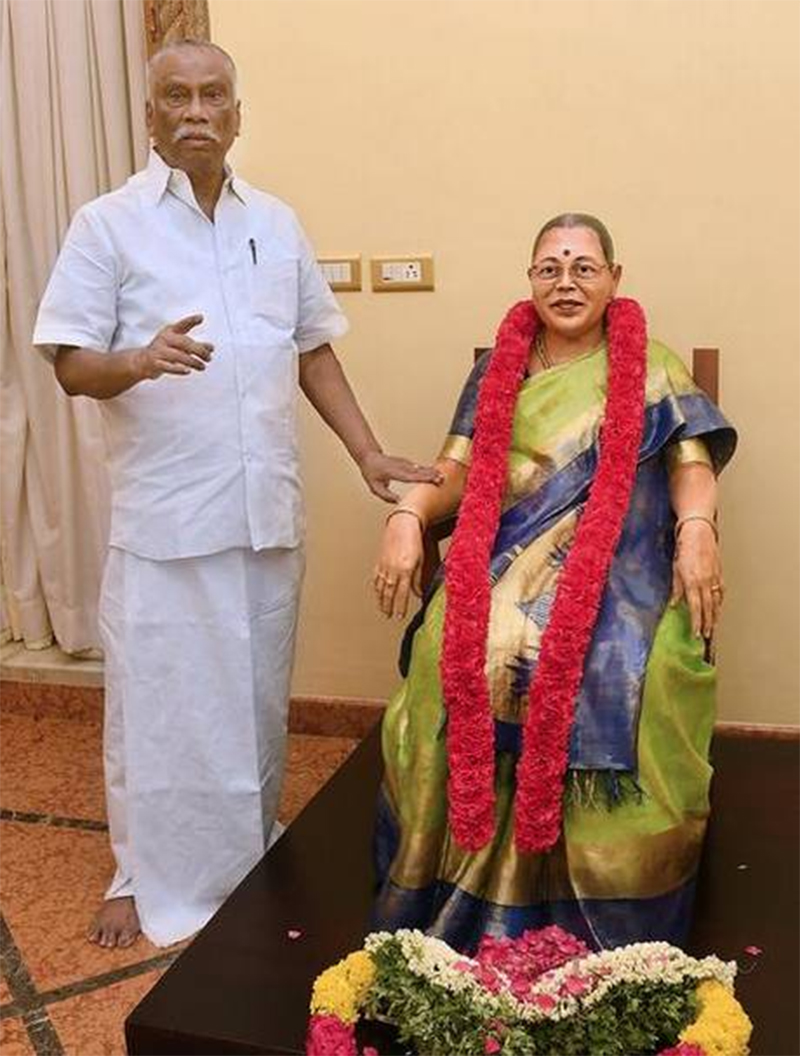 He told "My wife was very close to me. I always miss her, after she passed away 30 days back. I placed this statue at our place of residence, to be with her always."
Mr. Sethuraman says his three daughters are married; his eldest son-in-law is Tirupparankundram MLA P. Saravanan.
He further added that, "This statue is made of fibre, which is combined with rubber and other things to make it stronger and last longer. The colours used on this statue will last a minimum of 50 years."