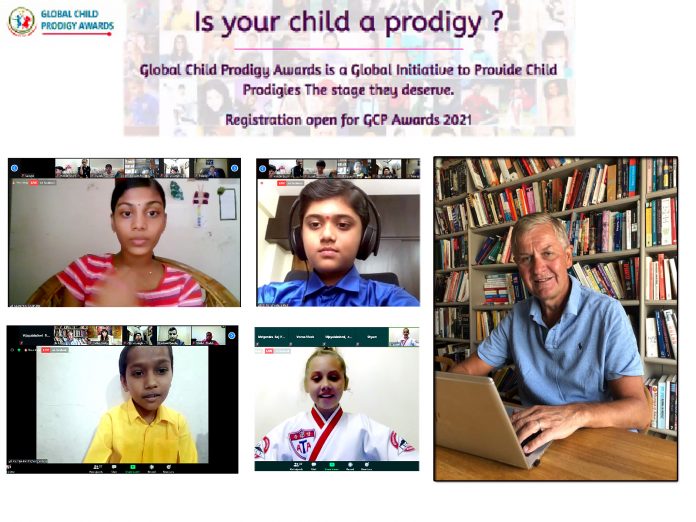 Global Child Prodigy Awards Official Website Launch by 6th Executive Director of UN Environment Programme, his excellency, Erik Solheim
Global Child Prodigy Awards (GCP Awards), a global talent recognition platform
for child prodigies, has officially launched its website to recognise young talents
at a global level supported by 6th Executive Director of UN Environment
Programme, his excellency, Erik Solheim who unveiled it to the world.
It's always an exciting time for Indian startup ecosystem,when an Executive Director of UN Environment Programme, like his excellency,
Erik Solheim, launches official website, and extends his support to a global
initiative like GCP Awards co-founded by Prashant Pandey
This virtual ceremony was graced by his excellency, Erik Solheim from 3-4pm IST,Aug 29, 2020 and 70+ global child prodigies from over 20+ countries. The virtual event kick-started as co-founder of GCP Awards, Prashant Pandey and Anjaneya Kumar Jha, co-founder of Glowworms Ventures welcomed Erik, and then various kids asked their questions to his excellency, and he graciously answered each and every one of them with patience.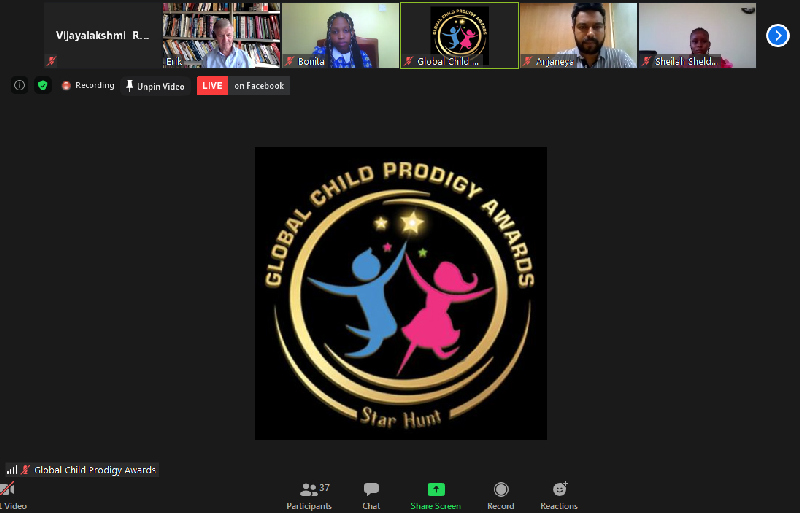 Erik gave many beautiful messages to the kids, and in response to one of the questions, he said "You gotta' keep learning, and keep going – don't let anyone demotivate you and stop you from your fulfilling your dreams"
He also appreciated the efforts of GCP Awards for recognising talented kids, and he said "the talented young people can inspire millions of others, and there's nobody who has no talent – every single human being has a talent, it's all about nurturing the same."
Many questions revolved around environmental issues, and some as ambitious as becoming a space chef, and then a Vote of Thanks was delivered by Shyam Choudhary, co-founder of Glowworms Ventures, and Dr K Abdul Ghani, the Green Man of India.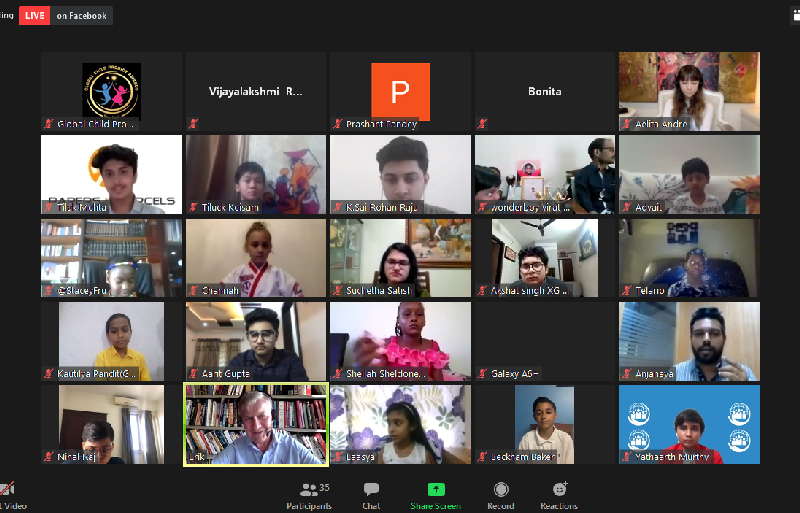 Prashant, the co-founder of GCP Awards was excited about the official website launch and was quoted as saying – "We're truly excited with the support of his excellency Erik, and we've opened doors to registrations for GCP Awards 2021,which will be held at Dubai next year"
Parents who feel that their kids have got any kind of extraordinary talent, can nominate them for GCP Awards 2021 across dozens of categories, and not just arts, science, music or dancing, but technology, entrepreneurship, culinary arts, poetry, and many more.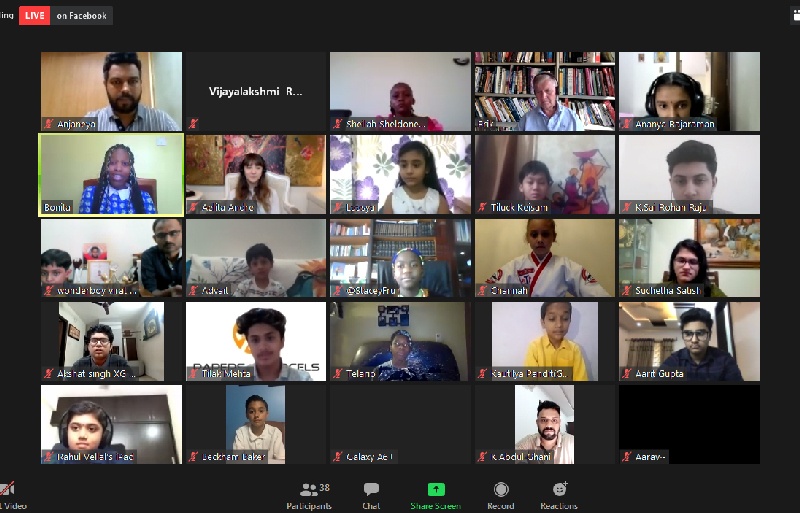 The event concluded as the virtual host, Om Thoke, founder of Bloggers World University & Webfosys, digital partner of GCP Awards, thanked everyone and a child prodigy sang the national anthem of Norway and India.
All the kids were super excited to e-meet Erik, and the event ended on a joyous note with a big smile on their faces, and awestruck after a live interaction with his excellency Erik Solheim.