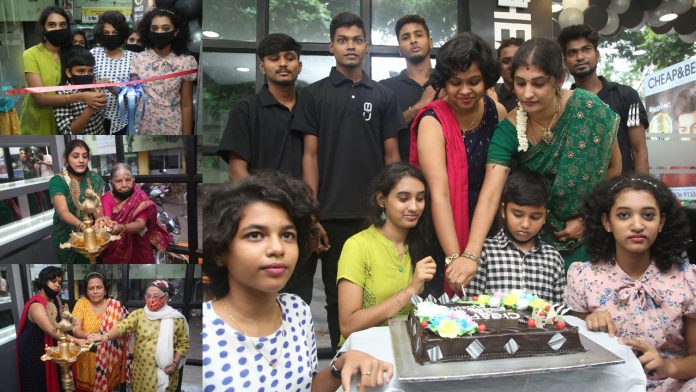 Cheap & Best Affordable Mens Salon 4th new outlet at Kolathur.
Cheap & Best Affordable Mens Salon a premium specialty salon adds another feather to its cap with its brand at Venkateshwara Nagar, Kolathur.
Fourth Grand Cheap & Best Mens Salon was inaugurated by Ms.Celena, Ms.Niharika, Master Charlie and Ms.Nikitha. Mrs. Priya and Mrs. Saraswathy lighted the lamp at the auspicious occasion.
The premium specialty salon functions throughout the year from 8am to10pm . After three successful outlets that the city loved and welcomed enter a premium space keeping in mind the expanding clientele of Chennai City."With affordable price on hair cut for 99/- and more attractive rates with combo pack on other services with international ambience, promise to provide you the best service.
Professional stylists here, hold an extensive background and proven track record and continue to stay updated on new technologies and practices technicalities in hair, constantly updating their clients look with the perfect colour, design and proper care."
CHEAP & BEST AFFORDABLE MEN'S SALON located at
No.73,Venkateswaran Nagar, Kolathur, Chennai – 600 099. 
Contact phone No:- 9840776834