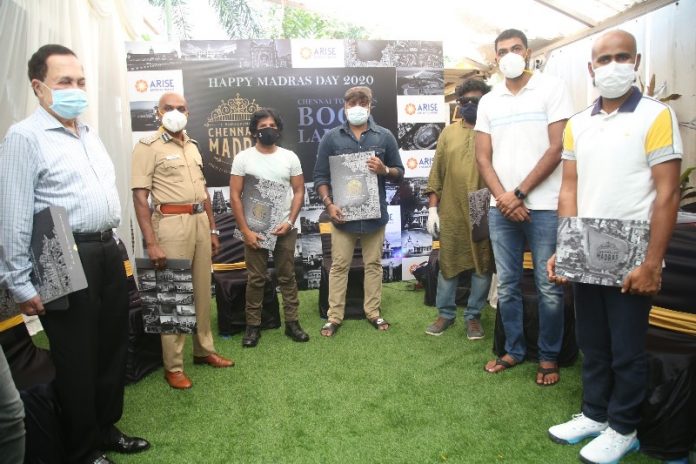 Celebrating World Photography Day with Chennai to Madras book launched by Actor Vijaysethupathi
In pursuit of revealing the untold stories of the city of Chennai, the photography book Chennai to Madras continues to reflect the intense beauty and its historically illustrious heritage, which are the integral parts within the oneness of the people.  Life at its hectic pace with people following one's dream in normal times stands up as one for every crisis and eventualities. Turning the tide during those critical moments of adversities demonstrates the true characteristics of agility, magnanimity, and simplicity among the people of Chennai.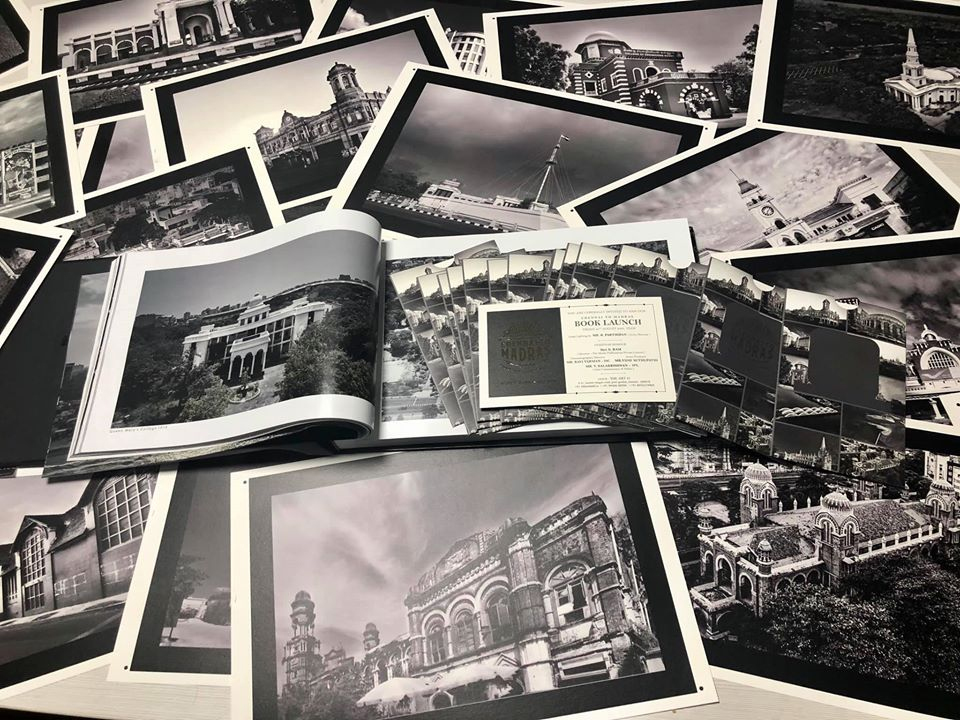 Here is an effort by L. Ramachandran to capture the essence of not only the aesthetic but also the spirit, and emotions of the rich heritage, culture, people, and its reverence within. Through his lenses, leveraging the natural sunlight, captures the alluring oneness in the serenity of COVID-19  period, will continue to grab your attention. The city has always embraced everyone new to the city and the natives to thrive. In the middle of the breakneck rush, he reminds us to ponder and experience its abundance. Wrapped in the visual journey in Chennai to Madras  will continue to enthrall you with its spectacular visuals. These visuals continue to present a scintillating and mesmerizing panorama of our city Chennai.
L.Ramachandran is a self-taught  Indian photographer and an artist. He has worked for some prestigious magazines, authored a few photography books, and won many international awards for his art and photography. Traveled far and wide in pursuit of exposure, assignments, and experience, his internationally acclaimed work on various artistic concepts are exhibited globally. He has a Guinness World record with his team for the most faces painted in four hours. L. Ramachandran has received an honorary doctorate degree from The International Tamil University USA. An idea that brew during prolonged isolation, L.Ramachandran realized that to pursue his idea Chennai to Madras, COVID-19 pandemic period, complemented by tranquility and emptiness, is an opportunity to capture the profound liveliness and the history of this city. Emphasis on aesthetics, style, and creativity, Chennai to Madras  is a continued effort to capture astonishing images that narrate a lot of stories that might never be revealed.
Reflecting on the importance of artistic, historical, political, technical, and architectural grandeur, Madras renamed in the year 1996 as Chennai holds its head high for the importance of these monuments and iconic buildings from various eras. Chennai to Madras equally spellbinds with the photographs of these iconic monuments and locations captured during the COVID-19 period. Each image captured narrates a story you might associate with yourself, the society, and the contributors. Immersed in this richness of historical and cultural sublimity, these visuals are a treasure for someone who wishes to explore the length and breadth of this city. The visual treat is complete only after the journey through Chennai to Madras. The photography book, Chennai to Madras echoes its varied emotions captured in the city and the iconic monuments, which is true pride for every Madraskaaran.
Chennai to Madras book by International photographer L.Ramachandran  was released by Hindu N.Ram, Actor Vijaysethupathi, Actor Parthipan, Cinematographer Ravivarman, Joint Commissioner of Police, V.Balakrishnan,IPS.
The guests participated for this event are C.K.Kumaravel Natutals, Ashok Kumar SPR, Anurag Alliance Marbles, Thilak Arasu Mandionline and Shero owner, VKT Balan Madura Travels, Sriharan Balan, Deputy Managing Director Madura Travel Service (P) Ltd. This event

 was

 anchored by Hemachandran founder CEO Brand Avatar.
ALSO READ: