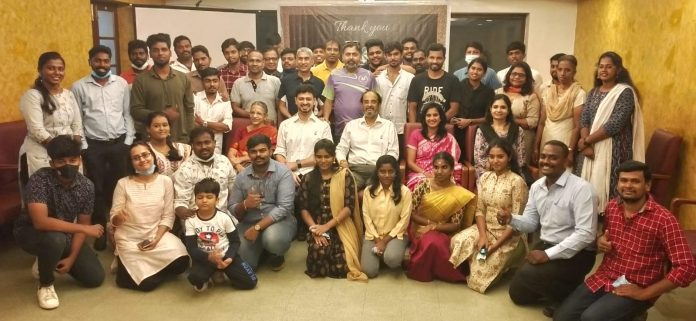 ALERT Commemorates its 15th Anniversary with Launch of 'Golden Army', who will be warriors saving lives during the Golden Hour 
~ 150000 people have been trained in first aid & emergency response management by ALERT in the last 15 years, and 1000s of lives saved during emergencies by volunteers ~
 Chennai, ALERT a not-for-profit organization working to ensure 'Right to Life' a reality in India by bettering the emergency response ecosystem, commemorated its 15th anniversary by launching "Alert Golden Army", which will attract and generate warriors who save lives during the golden hour. Golden Army is a unique initiative of Alert to create a community of responsible and responsive good samaritans with knowledge of first aid and response during emergencies. Mr. Sujithkumar, Founder, Maatram Foundation and Dr. Brindha, Principal of PSG Arts and Science college were the distinguished Guest of Honours and the launch was presided over by Mr. V M Muralidharan, Chairman ALERT.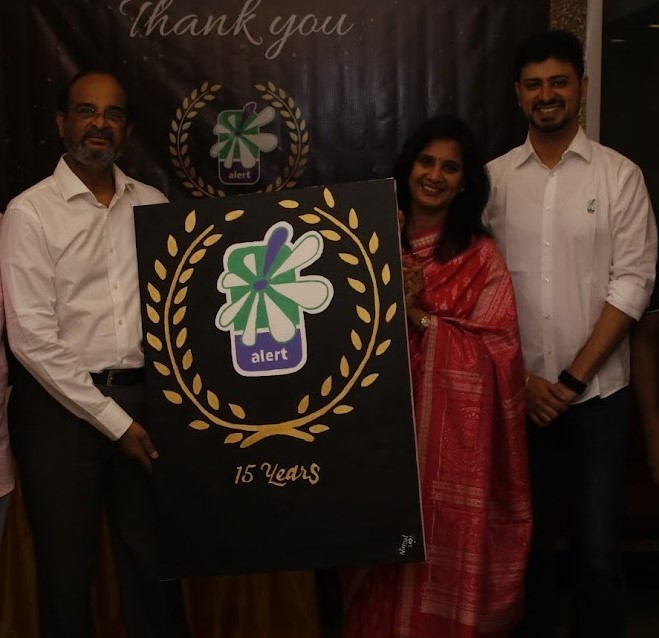 On the occasion of the 15th anniversary, ALERT engaged in a thanksgiving session to the volunteers and patrons who are at the core of the mission serving with the only intent to save lives. The launch of the ALERT Golden Army with over 2500 people signed up to join. ALERT Golden Army is a special clan of warriors who save lives during the Golden Hour in emergencies. People from all walks of life will be inducted so that the community takes the responsibility of eradicating apathy from the scene of an emergency and act in need.
ALERT has empowered more than 150000 people covering 6 Lakh families in India in the last 15 years, with training in first aid and emergency response management and is proud to announce that Alert volunteers have generated awareness or trained fellow humans or saved 1000's of lives by providing first aid on-site, in numerous emergencies in India.
Many times, we would have felt helpless on seeing a life dying in front of us during accidents or other mishaps. It is not about the skill alone. Saving a life is fundamentally an act of humanity said Mr. Mike, Chairman, Alert NGO. MANITHA NEYAM to be precise in Tamil. So, realizing this importance, we at ALERT, are more resolute in our commitment to emergency response than ever before, added Mr Mike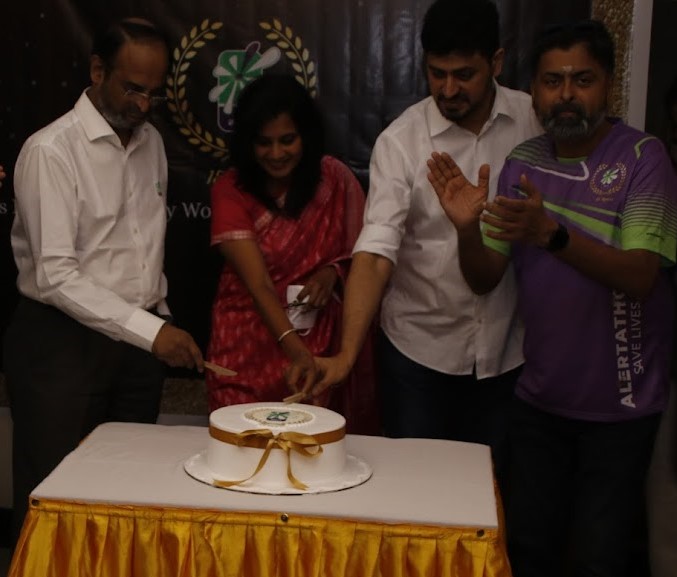 Speaking about the 15th Anniversary of Alert, Ms Kala Balasundaram, Founder, ALERT Said, "The spirit of volunteerism has made ALERT's 15 successful years, a beautiful and a purposeful journey in the mission of saving lives. We are launching the Golden Army, a special project to commemorate the 15th anniversary at ALERT. Alert's Golden Army will re-define, re-purpose and revamp the volunteering process, where-in this army of volunteers will become the warriors during the critical Golden hour, thereby saving lives by way of organised volunteering"
With the issue of lives being lost during the Golden hour looming large in India, ALERT's mission is at the cusp of becoming a people's movement. Building on the strength of the 15 years of service, that is exactly what ALERT Golden Army will do. We are overwhelmed to see over 2500 people already signed up from the word go, to be warriors to save lives. This is the beginning of another decade of action in the mission to save lives, said Mr Rajesh Co-Founder & Managing Trustee, ALERT
Alert has reached out to people from all walks of life including academic institutions, corporate employees, homemakers, fishermen, auto/cab drivers, police personnel, armed forces, and many more to achieve the goal given by the former President of India Dr. APJ Abdul Kalam "to train one in every family in emergency care". ALERT's training programs are exclusively designed to meet the needs of a layperson to become a first responder. The programs are holistic in their approach that it addresses social, psychological, and other inhibitors in providing the first response, apart from just the technical know-how.