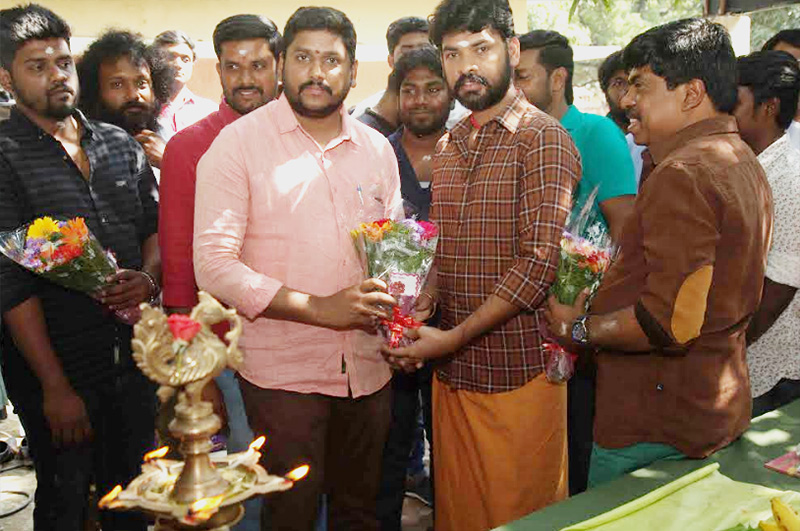 ACTOR VIMAL AND DIRECTOR SARAVANA SAKTHI TEAM UP: MIK PRODUCTION NO:1 SHOOTING COMMENCES WITH RITUAL POOJA CEREMONY
Delivering a long list of commercially successful and good quality films, actor Vimal is now teaming up with director Saravana Sakthi, who shot to fame as an actor through the movie Kutti Puli. The shooting of this film tentatively titled MIK Production No:1 kick-started Today with a ritual pooja ceremony.
The film is produced by P Ilayaraja of MIK Production (P) Ltd and is directed by Kuttipuli Saravana Sakthi. He has already directed films – late actor JK Riteesh starrer Nayagan and RK Suresh's Billa Pandi. The film is based on a unique story premise and features Dharala Prabhu fame Tanya Hope. The details about others in the cast and crew will be announced shortly.
Wide Angle Ravi Shankaran, who has been appreciated and extolled for wonderful cinematography in many movies is cranking camera. Kanal Kannan is choreographing action sequences. The shooting of this film will be held across Chennai and Madurai. The title and first look poster of the film will be unveiled soon.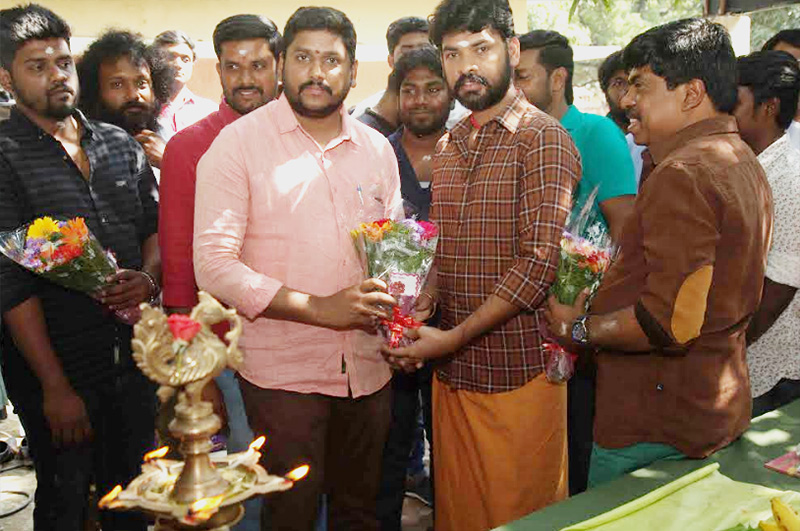 STAR-CAST
Hero – Vimal
Heroine – Tanya Hope
Talks are going on with famous actors to play pivotal roles
TECHNICIANS
Production: P Ilayaraja of MIK Productions (P) Ltd
Direction: Kuttipuli Saravana Sakthi
Cinematography: Wide Angle Ravishankaran
Editor : Gopi Krishna
Stunt: Kanal Kannan
Art Director: Jayakumar
Executive Producer: Karna Raajaa
Production Executive: Dharmaraj Manickam
PRO: P. Thiyagarajan
ALSO READ:
MIK Prodcutions (P) Ltd சார்பில் விமல் மற்றும் குட்டிப்புலி சரவண சக்தி இணையும் படம் MIK Production No :- 1 பூஜையுடன் துவங்கியது