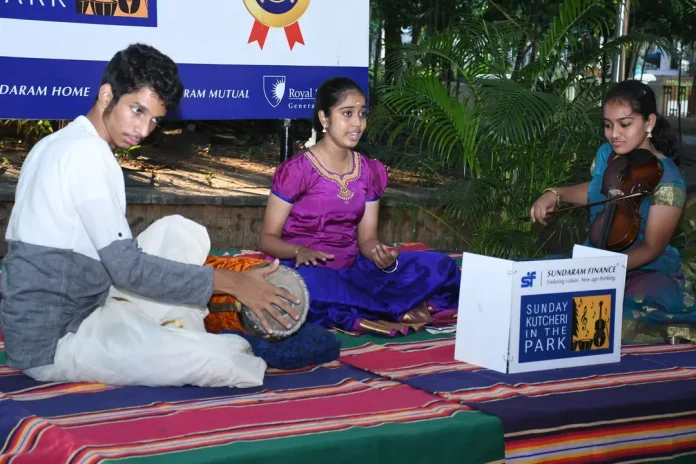 Sundaram Finance presents 'Mikeless' Sunday kutcheri in park
S Darshita performed a one-hour 'mikeless' performance on September 4, 2022 at the Nageswara Rao Park as part of Sundaram Finance's monthly series. She is a budding artist who has been learning Carnatic Music for over 11 years. She is a student of Smt. Usha Padmanabhan and Smt. R. Vedavalli.
She was accompanied by Avantika Saravanan on Violin and Sarang Raghavan on Mridangam. They put up a brilliant show together. It was an absolute treat for the park audience.
This monthly series, held on the first Sunday of each month, is an endeavor to foster young and talented artists. All the artists were also awarded with certificates and mementos at the end of the kutcheri.