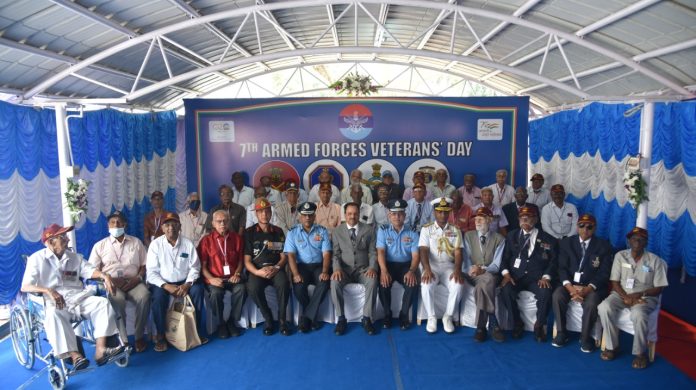 SEVENTH ARMED FORCES VETERANS' DAY CELEBRATED AT AIR FORCE STATION TAMBARAM 
As a mark of respect and recognition to the services rendered and sacrifices made by our veterans in the service of the Nation, the Armed Forces Veterans' day was celebrated at Air Force Station Tambaram on 14 January 2023. Hon'ble Raksha Rajya Mantri Shri Ajay Bhatt graced the occasion as Chief Guest. Air Marshal R Radhish, Air Officer Commanding-in-Chief Training Command and Air Marshal S Varthamann (Retd), President Air Force Association (AFA) attended the function.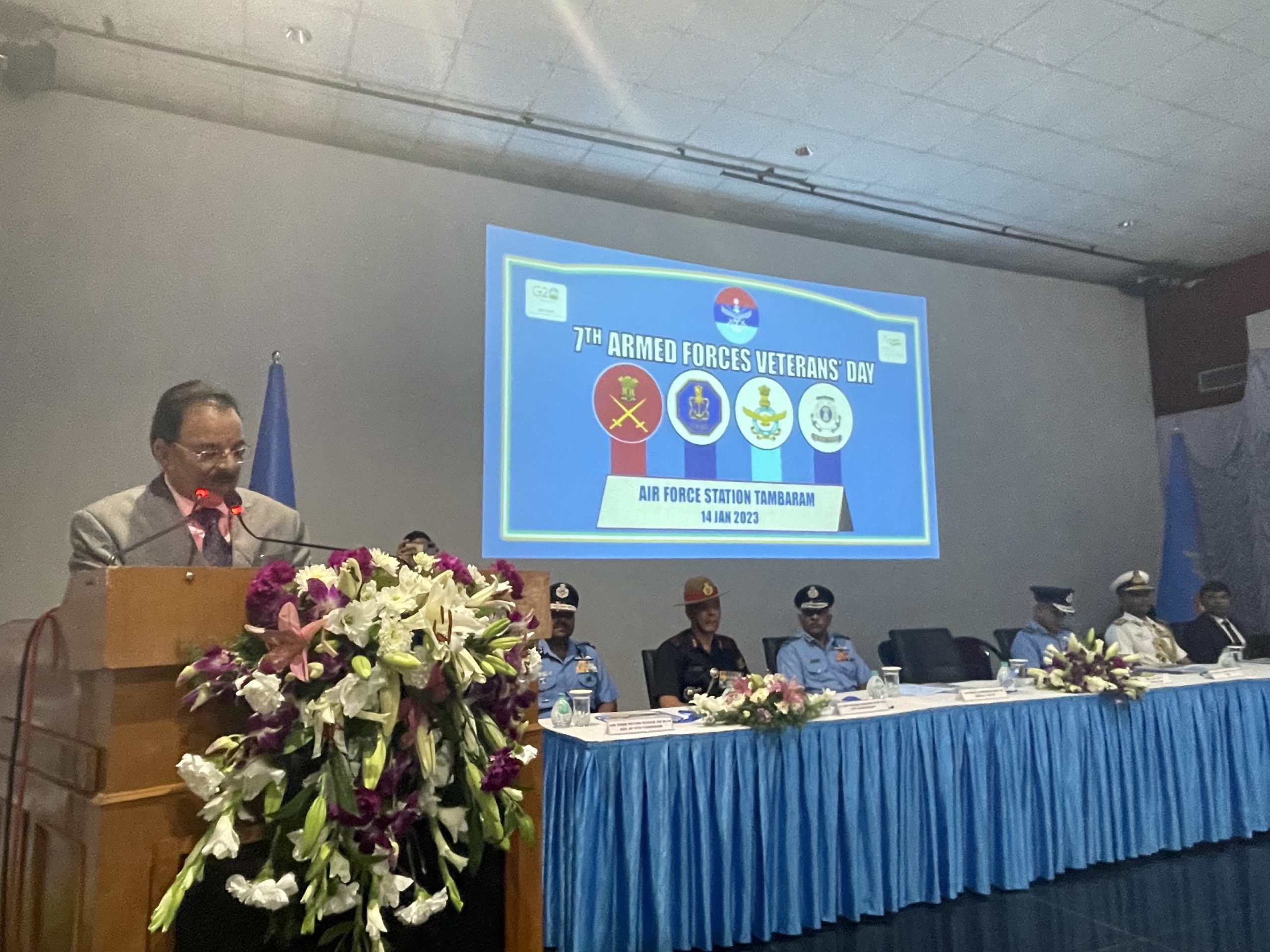 The event was inaugurated by Minister of States for Defence Shri Ajay Bhatt, followed by awareness lectures on various welfare measures. On this occasion, Minister of States for Defence Shri Ajay Bhatt interacted with the veterans and commended their services to the nation. He assured that 'Veterans' Day' will not only help in reducing representation by veterans at various levels/forums but will also provide an opportunity to enhance contentment level among them. One stop registration stalls of tri-services, i.e., Directorate of Air Veterans, Army and Navy Pay Accounts Office and Common Service Centres of designated banks were set up at the venue to aid speedy resolution of grievances. Representatives of Principal Controller of Defence Accounts, Directorate of Air Veterans and Rajya Sainik Board took active part in resolving the issues as well as increasing awareness on various policies and initiatives for their benefit.
The veterans appreciated the forum to connect with their fellow soldiers, recollect memories of uniformed service and also redressal of issues with instant solution. They also appreciated the initiative of in providing the forum.