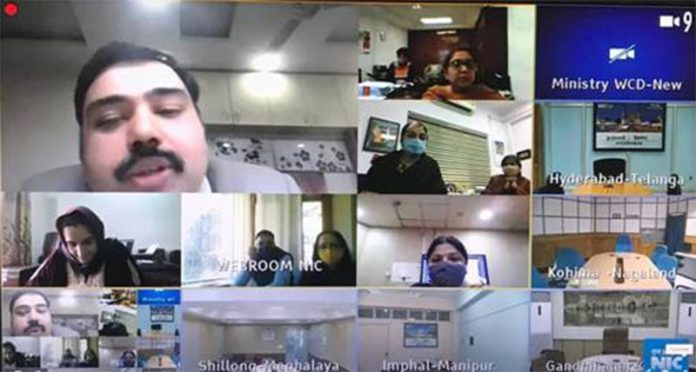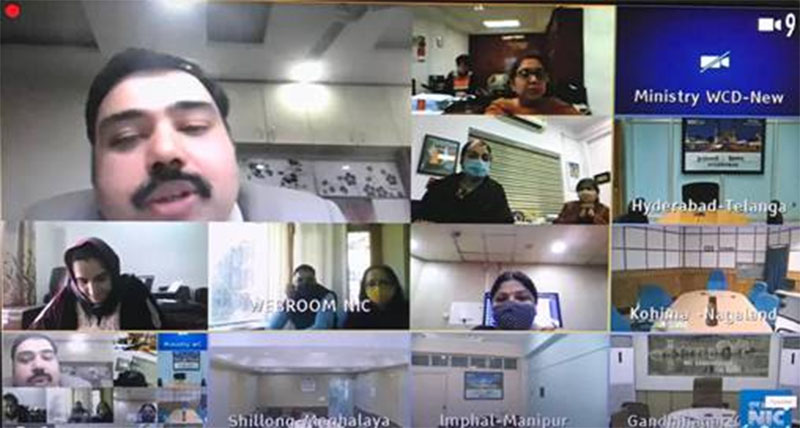 Secretary Ministry of Women and Child Development chairs a Webinar on Menstrual Hygiene
Says Robust mechanism of inter-state convergence needs to be put in place for educating people and creating awareness
New Delhi: Shri RamMohan Mishra, Secretary Ministry of Women and Child Development chaired  a webinar on Menstrual Hygiene organised by Ministry of Women and Child Development here today. As part of the National Girl Child week celebrations from 21
st
 January to 26
th
 January, 2021, Ministry of WCD is organizing series of Webinars on the issues relating to girl child,adolescent girls and women .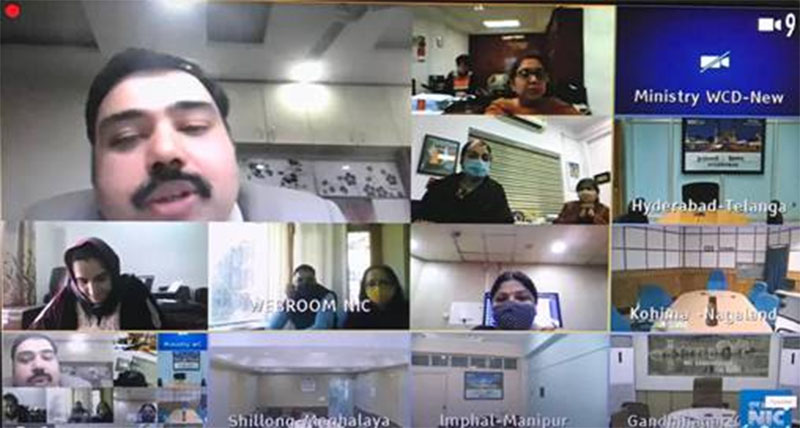 Speaking on the occasion, Shri Mishra said that there is need to make consistent efforts in galvanising community for standing by the girls during their menstruation period and other issues relating to puberty. Referring to the Socio-Cultural subtle aspects concerning menstruation, the Secretary said that a robust mechanism of inter-state convergence needs to be put in place for educating people, creating awareness and bursting the myths associated with it. He stated that role of educational and panchayat institutions, Health workers , Mothers, relatives and peer groups is very important in sensitising everybody on this physiological process which is natural. He called upon all the stakeholders to contribute in this journey to empower girls with education, knowledge and emotional support.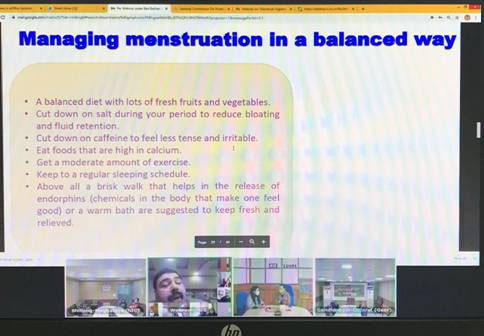 Dr.Sumit Malhotra, Additional Professor, Centre for Community Medicine, AIIMS was the key  speaker on the occasion. He delivered a very insightful lecture on how to manage health and hygiene during Menstruation and made a detailed presentation on various aspects of Menstruation.Participants from  States/UTs including  – Telangana, Meghalaya, Manipur, Nagaland, and Gujarat attended the webinar. Senior officials of ministries of Health and Family and WCD also participated in the webinar.
ALSO READ: