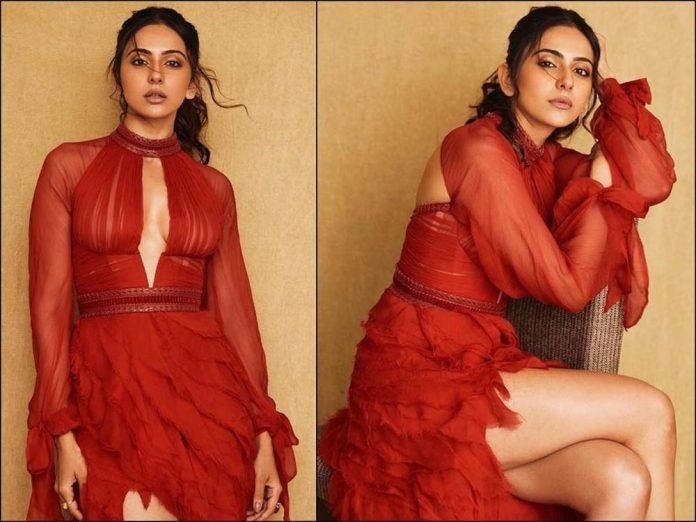 Rakul Preet fans in shock after Rhea named actress in drug scandal : Rakul-Mega Hero film in great trouble
A few filmmakers are in a dilemma after Rakuls name comes in the drug scandal.
Although Rakul Preet Singh is not so famous in Bollywood, she is among the top-5 of Tollywood star heroines. Hence, Tollywood is so much surprised on the latest allegations of Rhea Chakraborty which state Rakul Preet Singh is also part of her drug scandal in Bollywood.
Though the news is unofficial, it spread like wildfire via top national channels.
Reportedly, Rakul is very upset on the news and immediately left from the shooting of Krish-Vaishnav Tej film. A few local channels have tried to clarify on the issue, but Rakul is in no mood to talk anything about the ongoing allegations, said her manager.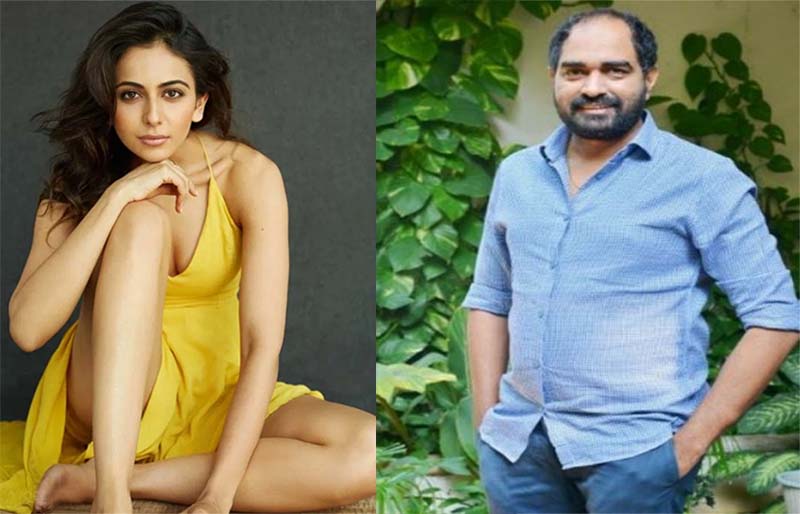 Filmmakers, who have taken Rakul on board, are now in total shock with the allegations. They are praying the god to turn the allegations into false statements. Earlier, a top national media claimed that Rhea has admitted her part in the drug scandal, and named nearly 25 personalities across several film industries in India. Of all, the channel disclosed three names, in which Rakul's name was also present.
Fans of Rakul Preet Singh in Andhra Pradesh, Telangana and Tamil Nadu are in a state of shock ever since Bollywood actress Rhea Chakraborty, during an investigation by NCB, has allegedly spilled names including Rakul Preet Singh, Sara Ali Khan, and Simone Khambatta in the drug scandal.