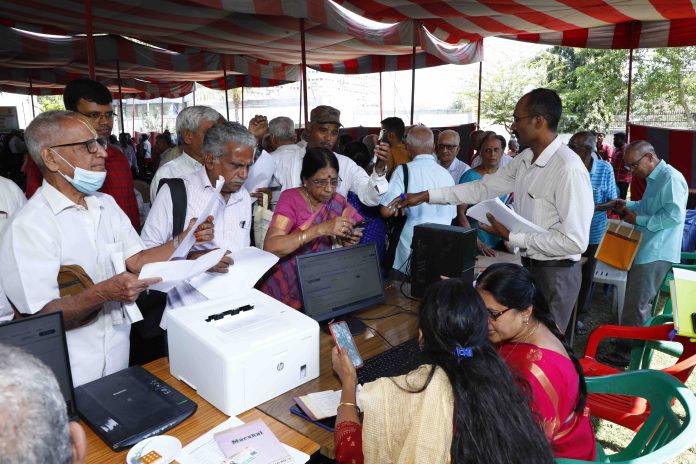 PARSH OUTREACH PROGRAM HELD FOR DEFENCE ACCOUNT DEPARTMENT PENSIONERS
The Ministry of Defence has rolled out "SPARSH", a comprehensive pension package as a 'One stop One solution' for all Defence Personnel including Army, Navy, Air Force, Coast Guard and Defence Civilian pensioners.
SPARSH Awareness Programme especially for the benefit of Defence Accounts Department Pensioners held at the premises of CDA Office at Teynampet. A Sparsh Stall was put-up by CDA, Chennai and Sparsh related grievances of the pensioners such as Life Certificate, Mobile number updation, Aadhaar updation etc., were addressed  immediately and grievances collected for further action.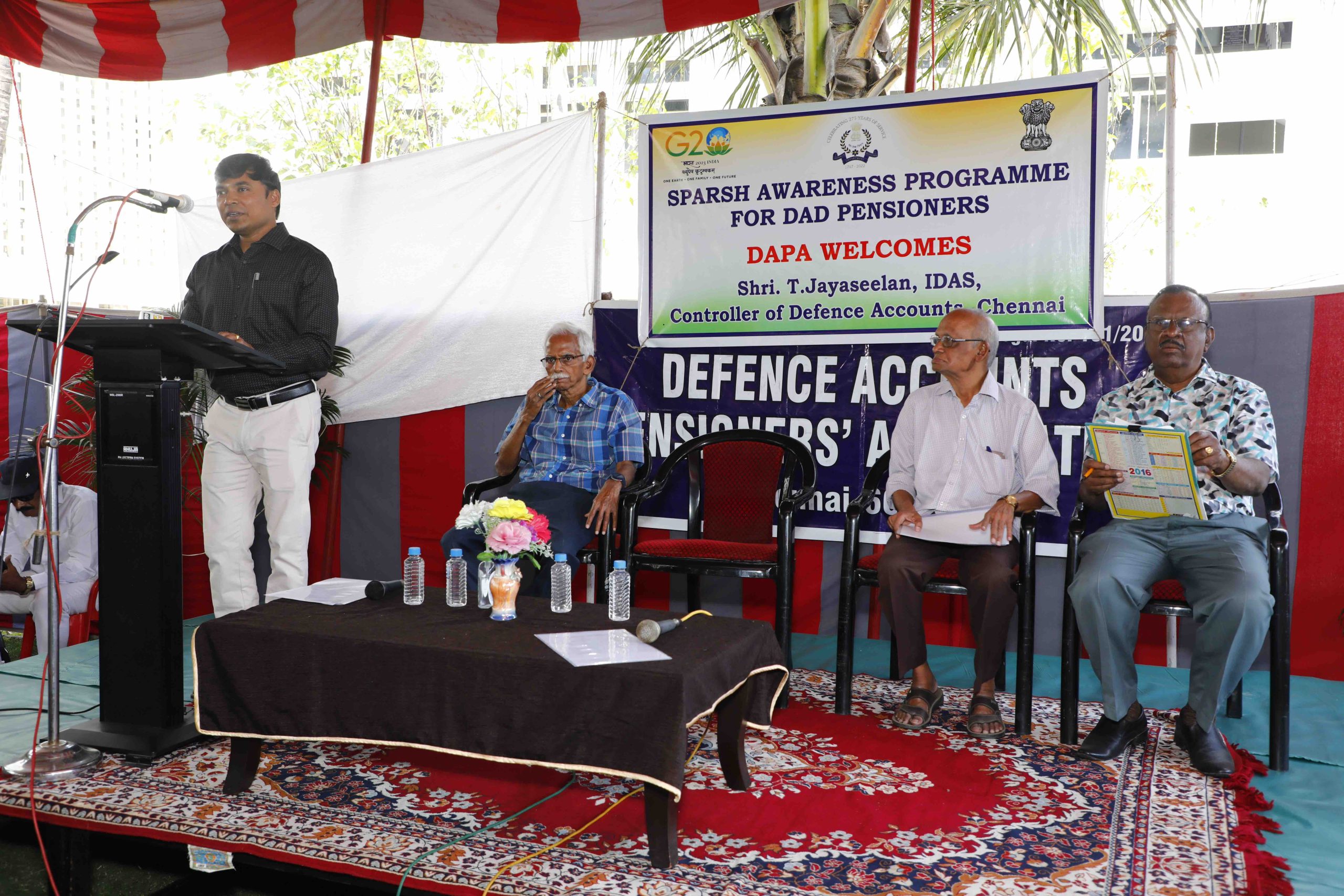 Defence Accounts Pensioners Association (DAPA), Chennai was formed in 2010 and has 450 retired DAD Officers and staff as its members. The President of DAPA Shri. J. Natarajan, IDAS, CDA (Retd), Patron Shri. P.R. Sivasubramaniam, IDAS, Secretary (Defence Finance) (Retd), Shri. A. Ramaiah, IDAS, CDA (Retd), Shri. V. Sekar, IDAS, CDA (Retd) graced the occasion. Around 300 retired Defence Civilians and their families attended the programme and were enormously benefitted.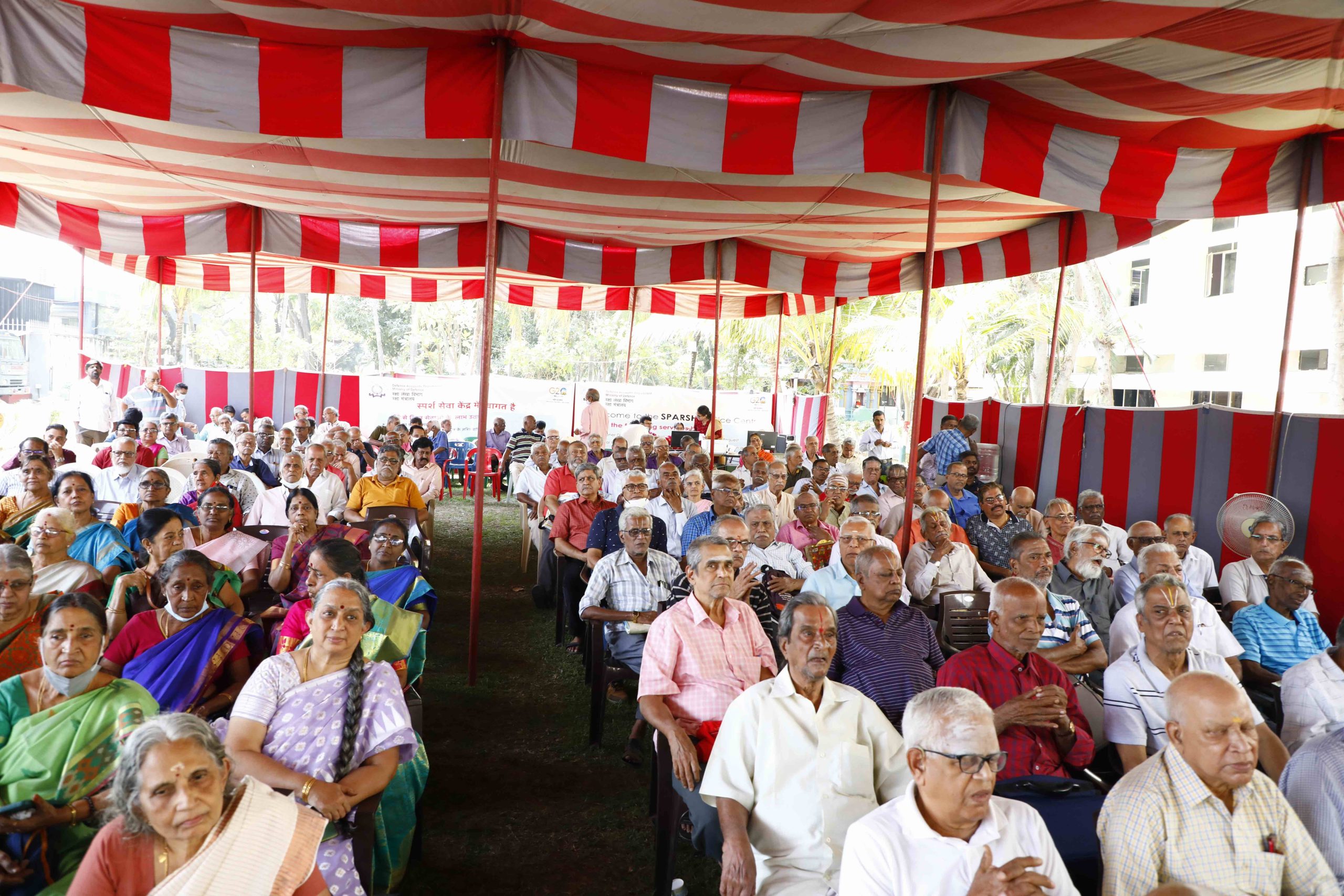 During the programme, Chief Guest Shri. T. Jayaseelan, IDAS, Controller of Defence Accounts, Chennai honoured the pensioners above 80 years of age and delivered a speech about the benefits of Sparsh. Pensioners expressed that the programme was very useful to the DAD pensioners consequent on migration of the pension from the legacy system to new system SPARSH.