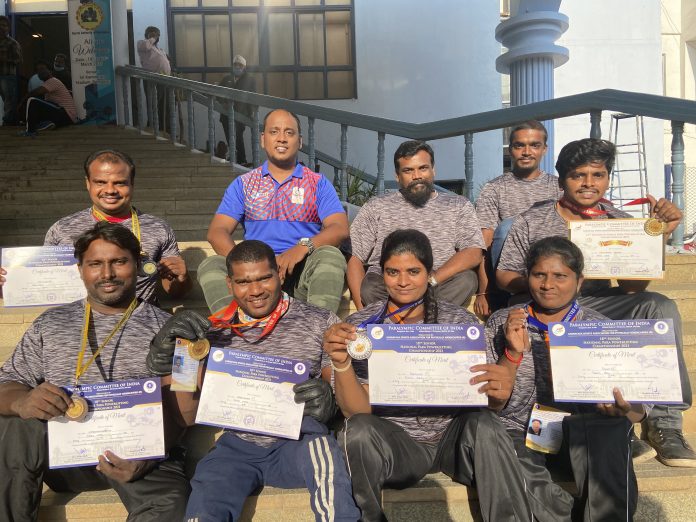 Historical Records made by the disabled athletes from Tamil Nadu who won 6 medals in the
National Powerlifting competition.
The 18th Senior and 14th Junior National Para Powerlifting Championship 2021 was held from 19th to 21st March at Sri Kanteerava Stadium, Bengaluru
1. V. Saravanan
59 Weight Division
Gold Medal (First National Gold Medal in the Para Powerlifting category in the history of Tamil Nadu)
2. C. Venkatesh Prasad
59 Weight Category (Gold Medal in the First Junior Division in the History of Tamil Nadu)
3. B. Gomati
50 weight category
Silver medal
4. R. Kasturi –
67 Weightlifting (First Para Female Powerlifting Champion)
Silver medal
5. G. Velmurugan-
65 Weight Division
Bronze medal
6. M. Krishnamurthy
59 Weight Division
Bronze medal
President of the Tamil Nadu Paralympic Association Mr. Chandrasekhar, General Secretary Mr. Anand Jyoti and vice president Mr. Kirubakara Raja expressed their appreciation to all the players and the winners.