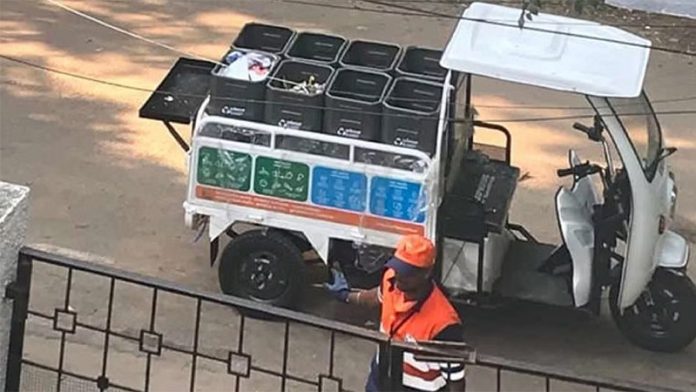 Chennai to have 100pc battery vehicles for garbage collection soon: The Greater Chennai Corporation
CHENNAI: As many as 5,963 battery-powered vehicles have been put into operations instead of liquid fuel vehicles, at least 3,000 metric tonnes (MT) of carbon emissions have been avoided per year. The Greater Chennai Corporation (GCC) will have additional battery powered vehicles in the city, soon the city will have 100 percent battery vehicles.
"Previously, at least 2,241 tricycles were used to collect solid waste from households. In order to make a clean environment for solid waste management and utilise the energy of the workers to collect the garbage. The Chief Minister of TN flagged off battery powered vehicles for garbage collection in the city last year," noted the release.
So, a total of 5,863 battery-powered vehicles are used daily, including 2,107 battery-powered vehicles on behalf of GCC, 2,919 battery-powered vehicles of Urbesar Sumeeth, and 837 vehicles of Chennai Enviro solution. There are 77 charging points that have been set up for these vehicles.
At present, 616 three-wheelers vehicles are in use for garbage collection which will be completely scrapped and replaced by 350 more battery-powered vehicles. With this, GCC will become the largest garbage collection corporation in India with 100% battery powered vehicles.
At least 5,200 MT garbage collected from all the zones, segregated into biodegradable and non-biodegradable garbage. These wastes are taken to 166 microbial composting plants and 137 material recovery plants for further processing.