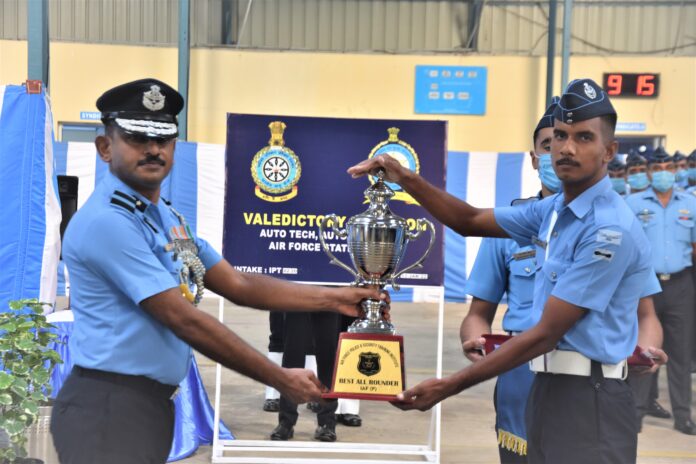 645 Trainees of Automobile Fitter and Air Force Police Pass Out from Avadi Air Force Station
645 trainees of Automobile Technician, Automobile Fitter and Air Force Police trades were inducted into the Indian Air Force after undergoing rigorous training at Mechanical Transport Training Institute (MTTI) and Air Force Police & Security Training Institute (AFP&STI) of Air Force Station, Avadi today. Among them 538 trainees are from Automobile Technician and Automobile Fitter trade of Mechanical Transport Training Institute and 107 trainees are from Air Force Police. To mark the successful culmination of training, a Valedictory Function was held yesterday. Air Commodore S Sivakumar, Air Officer Commanding, Air Force Station Avadi was the Reviewing Officer of the function. The Chief Guest conveyed his appreciation to the newly inducted air warriors and emphasised that professionalism can only be attained through discipline which these trainees have imbibed. The air warriors were then administered the 'Oath' by the Commanding Officer of the institute Group Captain D Ghosh.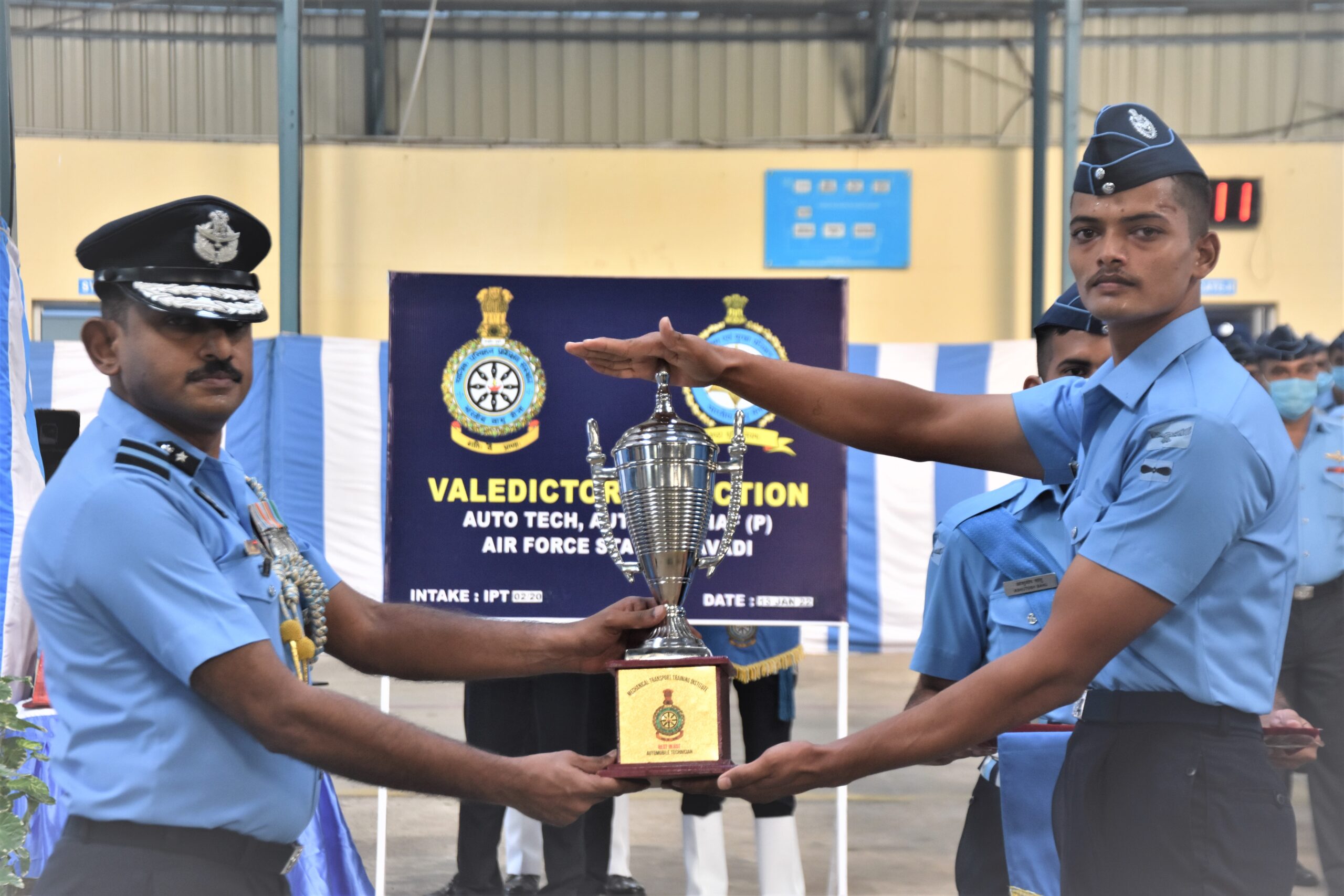 The Reviewing Officer awarded Best in Trade trophies for outstanding performance in Automobile Technician, Automobile Fitter and Indian Air Force Police trade, to LAC Suresh Kumar, LAC Raushan Kumar & LAC Ajit Singh, Best in General Service Training trophies to LAC Sugam Tiwari, AC Karnidan Pandia & AC Abhishek Sharma and Best All Rounder trophies to LAC Shiva Prasad, LAC Sonu & LAC Jaspreet Singh respectively.