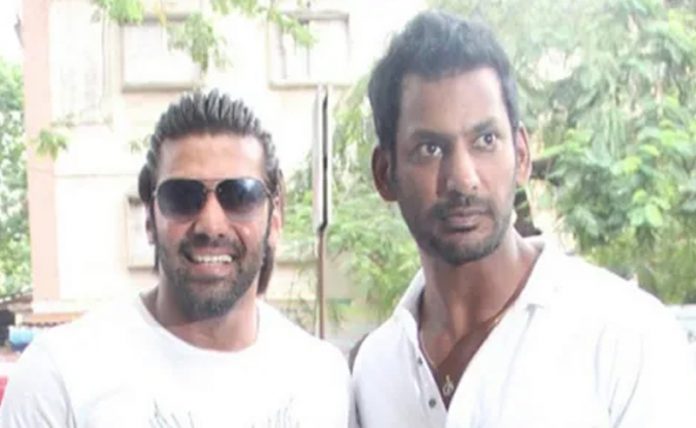 Vishal-Arya alliance new film! Produced by S Vinodkumar on behalf of Mini Studios, Directed Anand Shankar!
Anand Shankar, who has directed films including 'Arima Nambi', 'Irumugan' and 'Nota', is directing his fourth film with actors Vishal and Arya. The film is being produced by S Vinodkumar on behalf of Mini Studios Productions. This is Mini Studios' 9th production. This Project is the 4th film in a row in Tamil.
Vishal and Arya co-starred in the 2011 film 'Avan Ivan'. After 9 years now this alliance has merged. The film is Vishal's 30th film and Arya's 32nd. Renowned cinematographer RD Rajasekar is the cinematographer for this film.
Filming of the film is set to start today at the Ramoji Ram Film City in Hyderabad with Pooja. Information about other technical artists will be released soon.