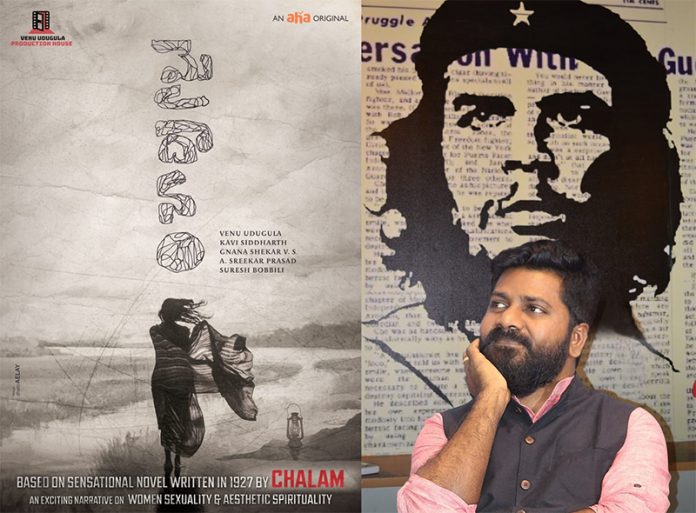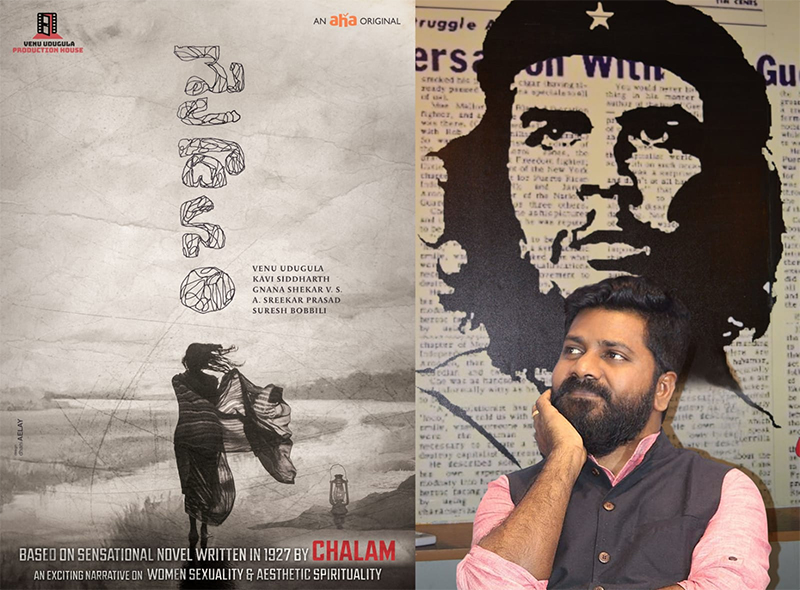 Venu Udugula turns producer with 'Maidanam'
'Maidanam' is considered one of the best literary works in Telugu. Written by the legendary Chalam, the novel undoubtedly meets the best global standards of fiction-writing. It has been translated into a number of other languages over the decades.
Venu Udugula, the director of the critically-acclaimed 'Needi Naadi Oke Katha', is now producing a web film based on the classic. This Aha Original is being directed by Kavi Siddharth. At an event held on the eve of Diwali, the makers of the web film spoke about their product.
Venu Udugula is currently also doing 'Viraata Parvam', starring Rana Daggubati, Sai Pallavi, Priyamani and Nandita Das. Venu has been simultaneously working on this big-ticket film and 'Maidanam'. He intends to produce content-driven products in the future, too, as a producer.
"The novel was written in 1927. A number of critics have described it as a great work of literature. Chalam garu wrote about the plight of women in the family system in the pre-Independence era with angst and poetic flourish. Each of the scenes in the novel brings out the dynamics of the man-woman relationship in a family set up in a distinct way. Chalam garu criticized a society that sees women as lifeless objects. Most of the scenes in the novel were drawn from his observations and experiences in life. The writing style in the novel is versatile and unique. Each of the characters is so true-to-life. Our web film is a visual narration of the acclaimed novel. From poems to beauty and love, there are a lot of themes in it. 'Maidanam' is that high-brow content that challenges the imagination of a filmmaker. That's why so many have feared to adapt it into a film so far. Even classical modes of filmmaking may not do full justice to the masterpiece. Unless the filmmaker marshalls all his creative energies, he wouldn't be able to do justice to the most post-modern material. This requires a lot of courage, guts and creativity. We hope we are rejuvenating the creative energy of the industry with this web film. We will be announcing the details of the cast and crew of 'Maidanam' very soon," Venu Udugula said.
PRO: Naidu Surendra Kumar – Phani Kandukuri
Digital Promotions: Ticket Factory
Production House: Venu Udugula Production House
Cinematography: Gnanasekhar VS
Editing: A Sreekar Prasad
Music: Suresh Bobbili
Producer: Venu Udugula
Director: Kavi Siddharth