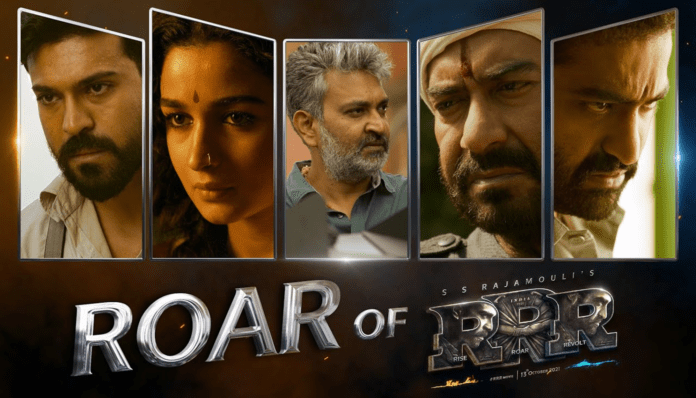 The connection between Tamil and cinema is undeniable says NTR Junior
RRR (Raththam Ranam Rowthiram) press meet highlights
RRR (Raththam Ranam Rowthiram) is the next magnum opus of director S S Rajamouli after Baahubali franchise and fans are eagerly waiting to celebrate this pan-Indian grandeur.
Mr Subaskaran Allirajah of Lyca Productions and Mr Danayya of DVV Entertainment are presenting this big-budget venture which is being admired by Indian cinema. Beyond language and State borders, fans from all sections are waiting for the release of RRR.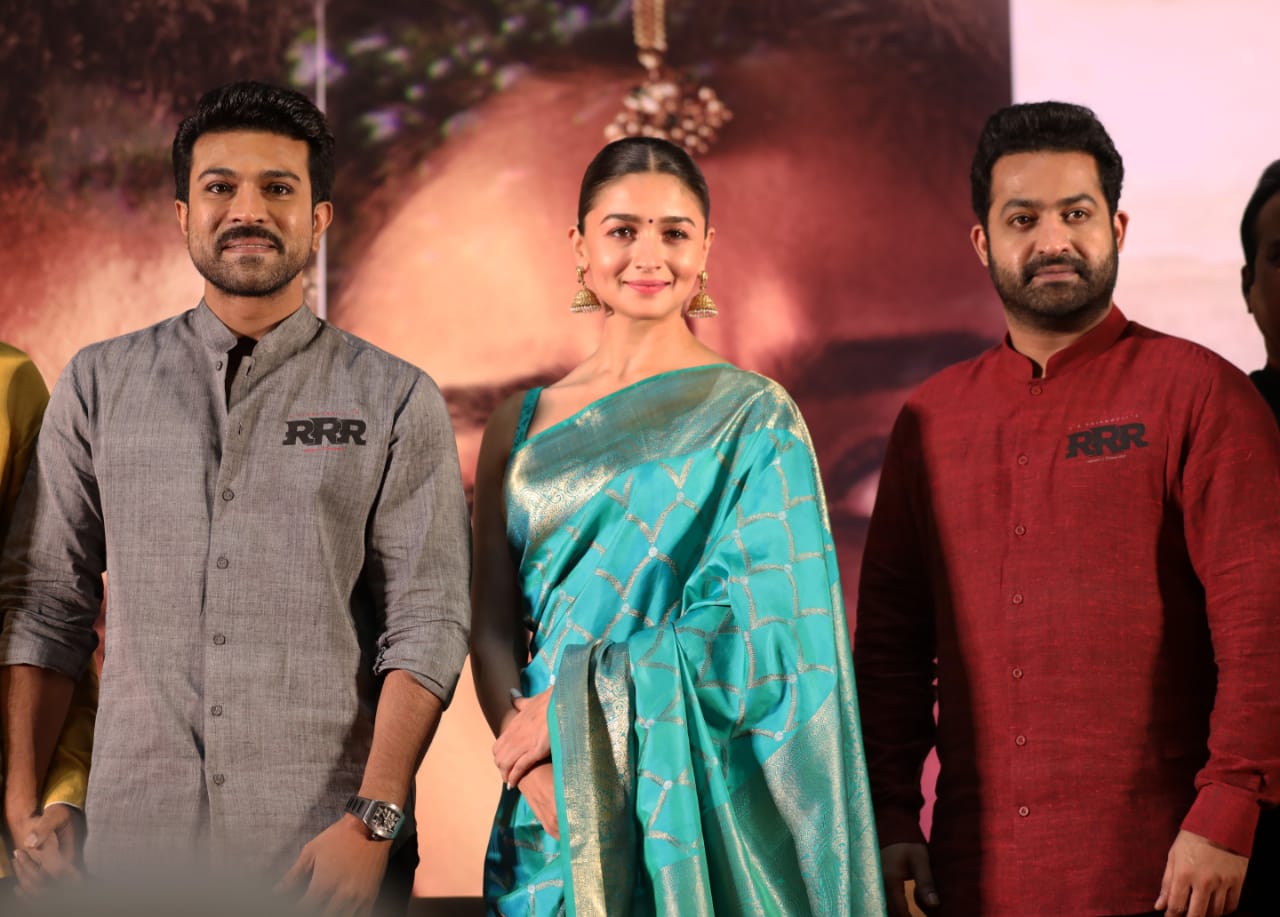 Telugu superstars NTR Junior and Ramcharan have played the lead roles in RRR, while Alia Bhatt, Ajay Devgn, Shriya Saran and Samuthirakani have played key characters.
All works related to the movie are over and promotions have started ahead of the grand release of RRR across the world on January 7, 2022 in Telugu, Tamil, Kannada, Malayalam and Hindi.
A pre-release event for the Tamil version of RRR was held in Chennai on December 10 in which Director S S Rajamouli, Tamilkumaran of Lyca Productions, Producer N V Prasad, Producer Danayya of DVV Entertainment, Actors Ramcharan, NTR Junior and Alia Bhatt took part.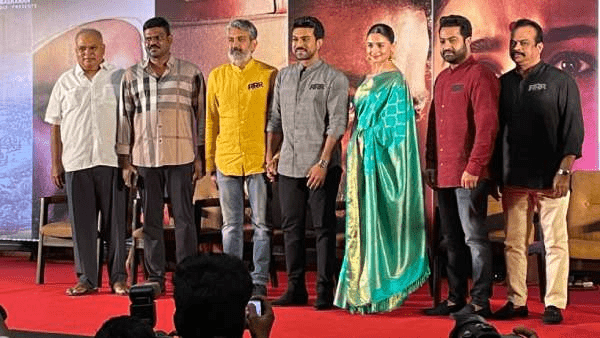 Speaking on behalf of Lyca Productions, Tamilkumaran said, "Subaskaran of Lyca Productions is on the forefront when it comes to bankrolling grand movies. We are happy to associate with director S S Rajamouli, who is known for his grand ventures. I am happy to welcome here actors Ramcharan, NTR Junior and Alia Bhat."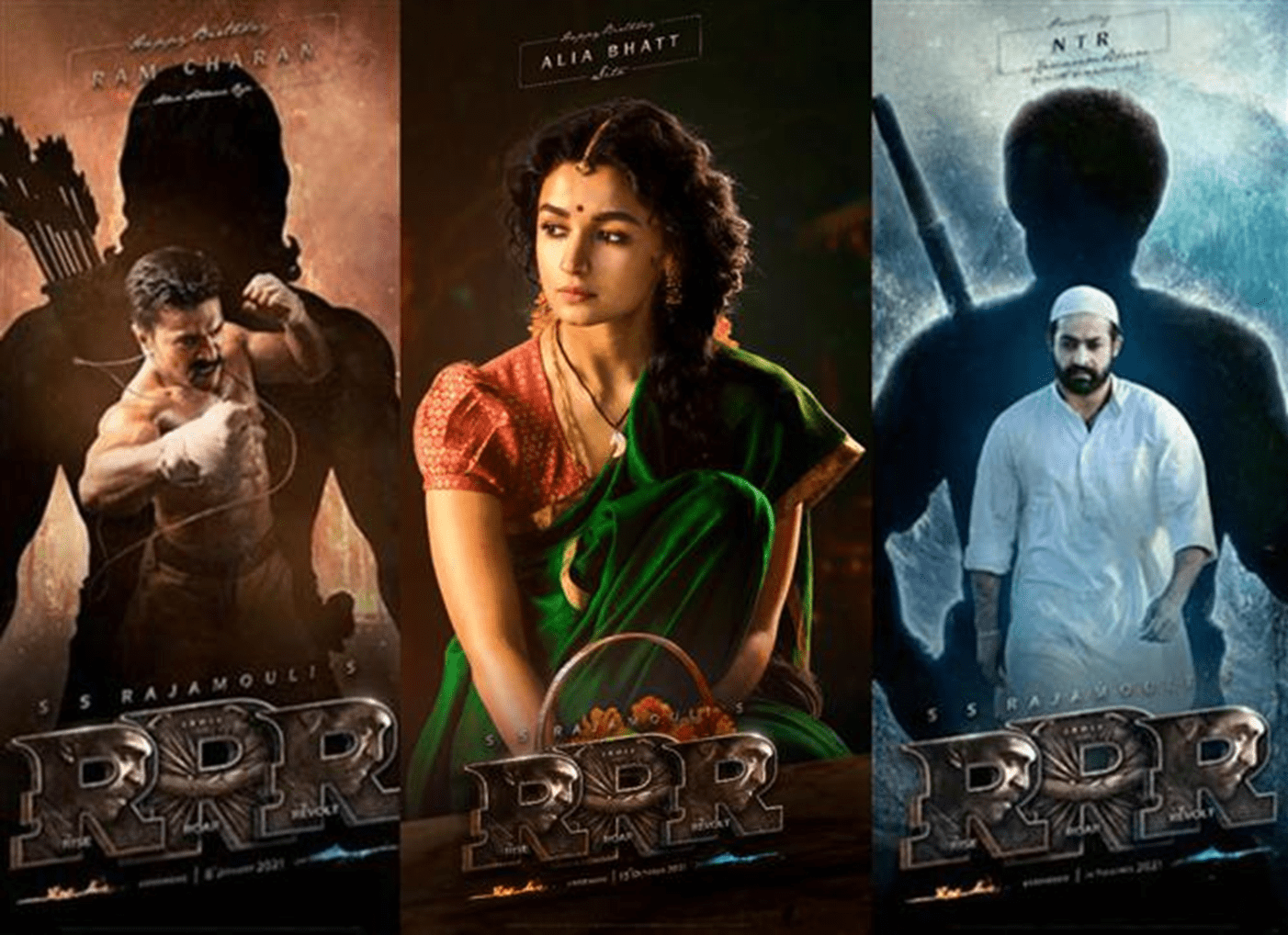 Actress Alia Bhatt said, "I started my cinema journey in Tamil. Now I am happy to be here once again. I am very eager to watch RRR. Acting in this film was like a dream for me. This film will make you happy."
She added: "I don't want to restrict myself only to Bollywood movies. Only a director has to decide about my role in a film. Director's vision is important. I am ready to act. It was a nice experience acting in RRR and the film's team took good care of me. I was touched to see the love of fans. I would like to act in more south Indian movies."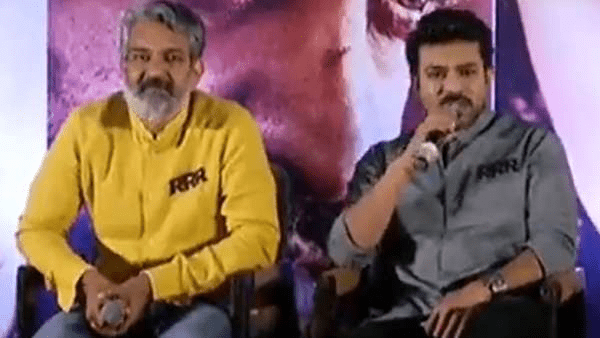 Actor Ramcharan said, "I am very happy to be here and to meet Tamil fans. It is always challenging to work with Rajamouli. He sketches each and every character in a clear manner and he knows well how it should appear on screen. He has recreated historic heroes in this film. We have given our best to get our act right. While I was shooting for my scenes, NTR would be free on the sets and I used to envy at him. I was born in Chennai. Tamil is my second mother tongue. It was a great experience to speak Tamil for RRR. I am very happy about it. Tamil fans will celebrate this movie."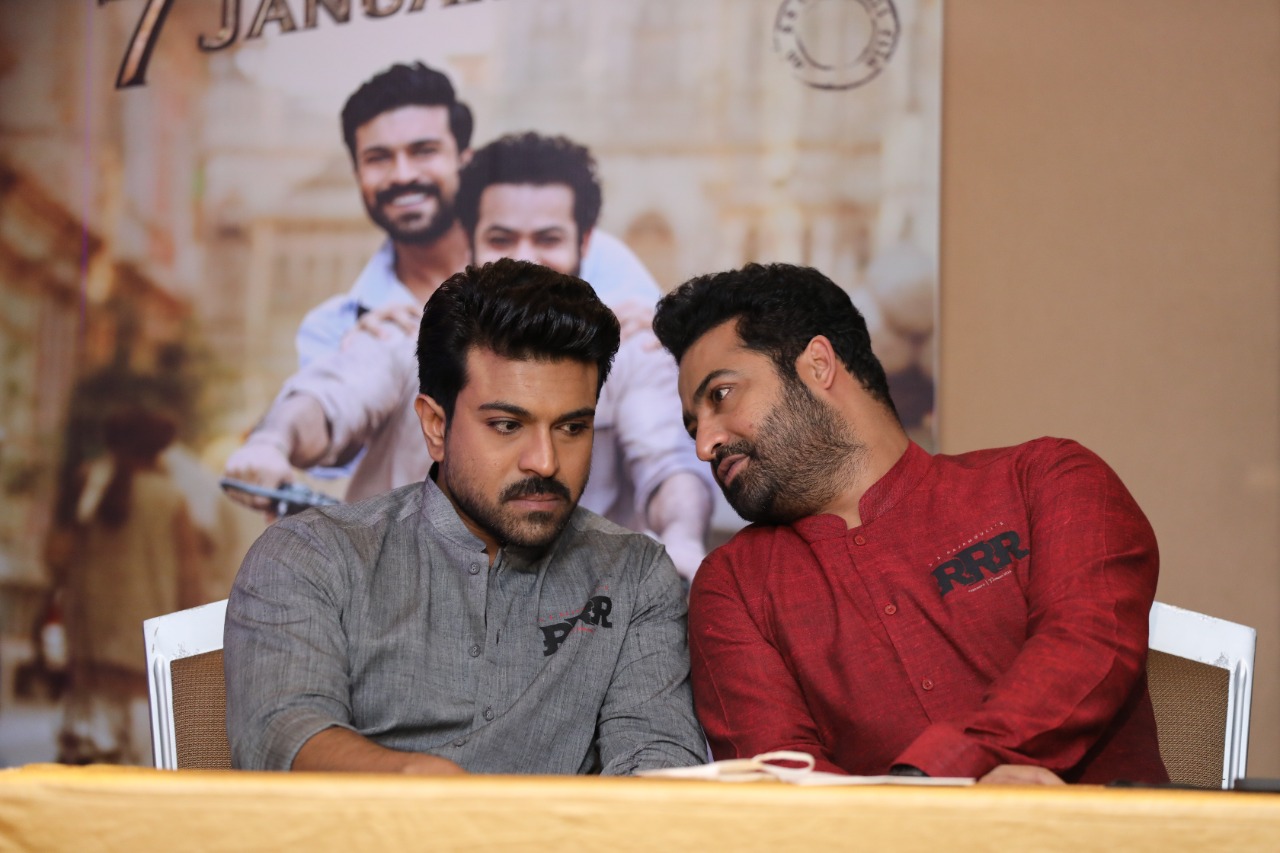 NTR Junior said, "I feel vary happy to interact with you all. Rajamouli trusted us a lot. That gave me fear. When a director trusts an actor, it becomes very challenging for the actor. But we have given our best. Like Ramcharan, I too used to envy at him whenever he leaves the sets at a time when I was working hard on my scenes. Working on the film as a whole was a very new experience. Baahubali united the whole of India. Any actor can act in any language. Vijay sir's Master was a huge hit in Telugu. One day a great movie will be made in India, in which we can all act. South Indian cinema was born in Chennai. Chiranjeevi sir was born here. The connection between Tamil and cinema is undeniable. In this film, Karki and Vijay taught us Tamil very well. I have spoken Tamil correctly with difficulty. Tamil fans will definitely enjoy it."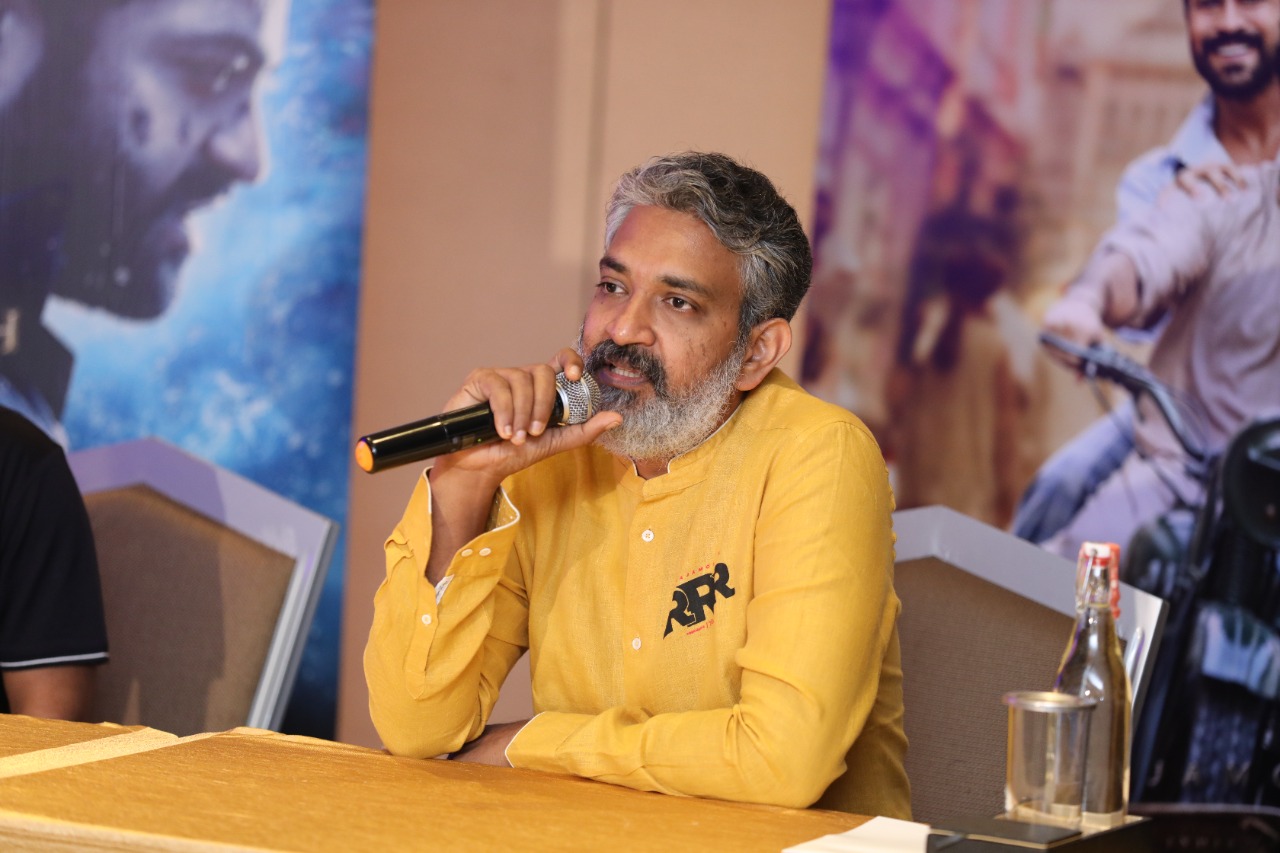 Director S S Rajamouli said, "No matter how big we are, it will always be scary to go back to the school where we studied. Chennai is like that for me. Chennai taught me cinema. I have that fear. No one can determine when a great film is being made We put our full efforts into creating the film and in the end the fans have to say whether it is big or not. This film will definitely appeal to fans. Like you suggest, I too have the desire to make a film with Rajini sir. But my humble opinion is that story should determine the protagonist. The reason why Baahubali is liked by everyone is its emotion. RRR will be emotional than Baahubali. It was challenging for me to give equal screen space to Ramcharan, NTR and Alia Bhatt. But my story has done it. The moment I completed writing the story, I decided to cast Ramcharan and NTR for their respective roles. It was so surprising to learn that two people had led same kind of life. Those historic personalities did not meet in real. How would it be had they met each other. That's the basic idea of this film. We have post-production alone for 1.5 years. I made this film in two languages- Tamil and Telugu. My thinking is in Telugu and I cannot change it. But when directing a Tamil story, I will definitely come here and direct. Baahubali can't be erased from the minds and hearts of the fans. All those things what were there in Baahubali might not find place in RRR. But the same emotion will be here. Fans will celebrate this movie."