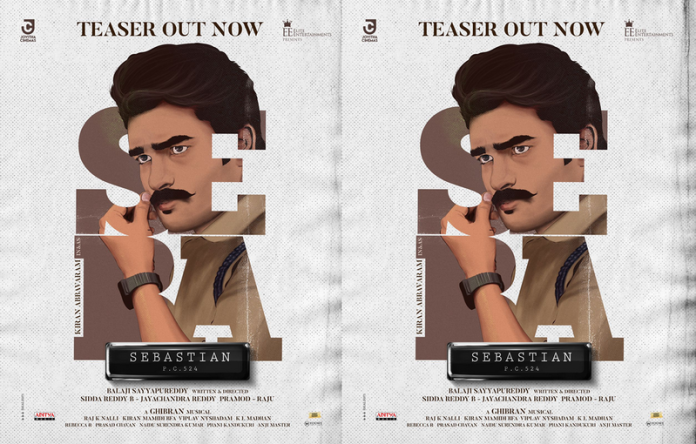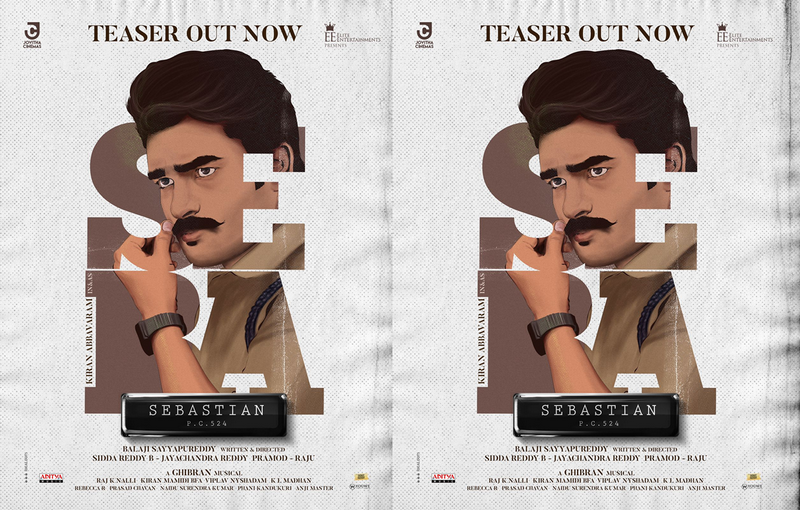 Teaser for Kiran Abbavaram's 'Sebastian P.C. 524' has us smile while raising curiosity
Tollywood has always been welcoming of talented artists and technicians. With 'Raja Varu Rani Varu', Kiran Abbavaram successfully drew everyone's attention. The film proved that he is a performer that Telugu cinema will surely warm up to. 'SR Kalyanamandapam' became another hit that was loved by youths, families, and mass audience. Kiran is now getting ready to score a hat-trick hit with 'Sebastian P.C. 524'.
Written and directed by Balaji Sayyapureddy, the film is being produced by B Sidda Reddy, Pramod and Raju. Namratha Darekar and Komali Prasad are the film's heroines. Elite Entertainment is presenting the movie, while Jovitha Cinemas is producing it. Set to be released in theatres on February 25, its teaser is out.
The teaser begins with the hero's mother telling him not to reveal to anybody the fact that he has got night blindness. The hero's night blindness aspect is integral to the premise of the movie. We see the hero as a police constable and hitting baddies, Jackie Chan-style, in a comical way. A character played by Srikanth Iyyangar says that Sebastian is a Christian name but wonders why he is coming out from a temple. We sense that the male protagonist is a devotional person.
It's exciting to watch the hero who has night blindness having to do night duty. 'O merciful God, may the residents of Madanapalle not have any issues this night', 'O God, please take off the ability of these people to see anything this night. I am shaken to the core already', 'I am not a son of god, it seems' are some of the lines the teaser plays out to comical effect. The teaser is solid in terms of creating impact. No wonder it has become a trending topic on social media. The songs will be released via Aditya Music.
Cast and crew:
Kiran Abbavaram, Komalee Prasad, Nuveksha (Namratha Darekar), Srikanth Iyyangar, Surya, Rohini, Adarsh Balakrishna, George, Surya, Mahesh Vitta, Ravi Teja, Raj Vikram, Latha, Ishaan, Rajesh and others.
PRO: Surendra Kumar Naidu – Phani Kandukuri (Beyond Media)
Digital Partner: Ticket Factory
Publicity Design: Chavan Prasad
Stills: Kundan-Shiva
Sound: Sync Cinemas' Sachin Sudhakaran
Costumes: Rebecca-Ayesha Mariam
Fights: Anji Master
CG: Veera
DI: Raju
Cinematography: Raj K Nalli
Art Direction: Kiran
Editing: Viplav Nyashadam
Executive Producer: KL Madan
Presented by: Elite Entertainments
Produced by: Jovitha Cinemas
Producers: Sidda Reddy B, Pramod, Raju
Story, Direction: Balaji Sayyapureddy