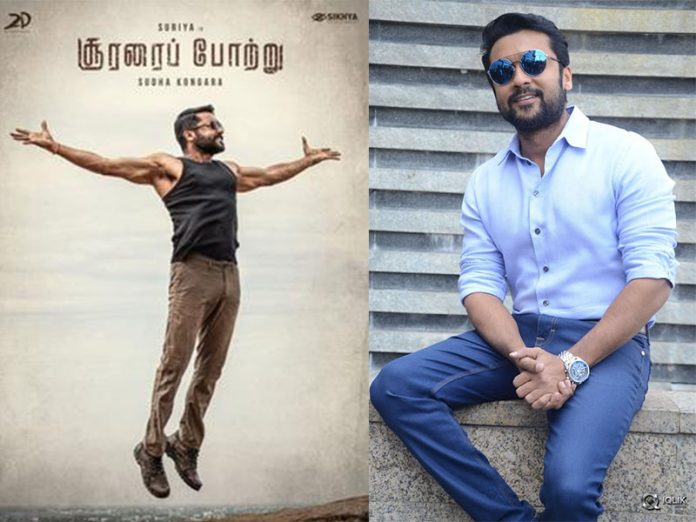 Soon the third song of 'Soorarai Pottru': Preview of One minute special video on Surya's birthday on July 23!
Like their favorite actor Surya, his fans are also focused on social activities.
Even during this corona lockdown, Surya's fans have been doing things without the fuss of advertising.
The continuing corona lockdown extension falls on July 23rd is the 115th day. All these days the fans of Surya Rasigar Mandram have been feeding the orphans and the helpless people all over Tamil Nadu. That too without sounding. Their star actor Surya's 45th birthday is coming up on July 23. They are planning to do it with their charity and service. Accordingly, on July 23, food will be provided to 45 orphan's homes in Chennai. And food is regularly served throughout Tamil Nadu. Thus, Surya's 45th birthday is celebrated with their service.
Fans who are so satisfied with the service are eagerly waiting for the release of 'Soorarai Pottru' starring Surya. The teaser and songs of the upcoming film have been released and are garnering millions of views.
'Veyyon Silli ' and 'Mannurundai' songs are already a big hit. 'Seeyen sirukki kitta seevana tholachitten, 'Parunthaaguthu Oorkurivi. Vanangathathu en piravi' these lines have attracted fans a lot and they used to murmur them everyday.
The teaser has also been released and is raking in millions of hits. A one minute special video is being prepared as a preview of the upcoming third song 'Kattupayale'. This is releasing on Surya's birthday on July 23 at 10 am, to entertain world wide Surya fans.
Fans are eagerly waiting for 'Soorarai Pottru' movie on which 2D Entertainment has teamed up with Sikhya Entertainment to produce this film directed by Sudha Kongara and music is composed by GV Prakash Kumar. Soon the situation will become normal; Movie will hit the screens soon.