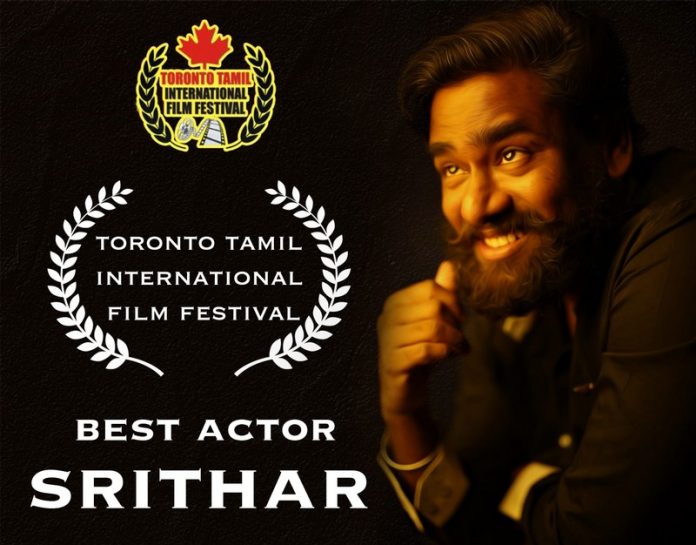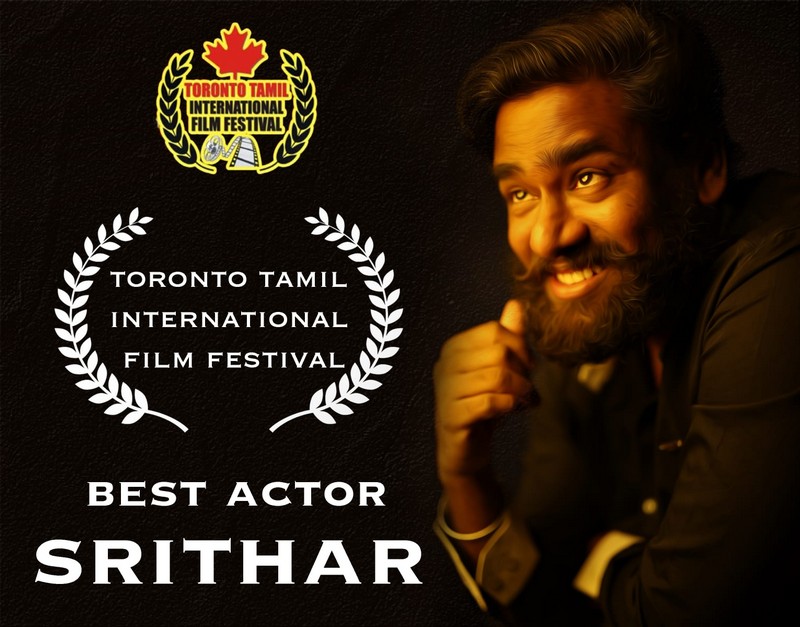 Short Cut bags two awards at Toronto Tamil International Film Festival
Short Cut, a socio-political movie directed by Mani Dhamodharan, has bagged two awards at the prestigious Toronto Tamil International Film Festival.
The movie has won 'Best Film on Social Issues' Special Jury award, while its protagonist Srithar has been adjudged as the Best Actor (Debut) under the Special Jury Award.
An elated Srithar says, "I am so happy to receive such a prestigious honour in my very first film itself. This has encouraged and motivated me a lot. My sincere thanks to the jury members of Toronto Tamil International Film Festival."
According to director Mani Dhamodharan, "getting money for votes is similar to renting public toilet. There is no use in complaining about stink in politics and the country. This is the basic knot of the story. We have narrated it in interesting manner."
He adds: "Four persons who don't have a single rupee in their hands become crorepatis in just 24 hours after they get some 'enlightening'. For the first time in Tamil cinema, we had shot the movie using Red Gemini camera."
Produced by M Sivaraman on Mani & Mani Creation banner, Short Cut is written and directed by Mani Dhamodharan, who has also penned the lyrics. Musical score is by K M Rayan.
Vijay Krishna and Mahesh Srither have handled the cinematography, while Vithu Jeeva has taken care of editing.
The film is expected to emerge victorious in the box-office besides creating political awareness among the audience.