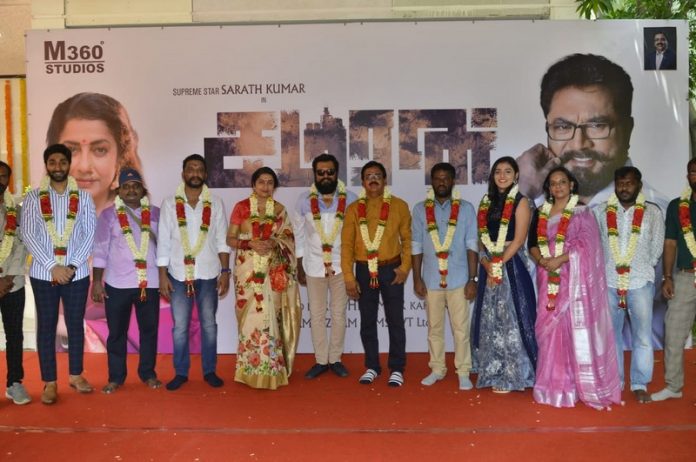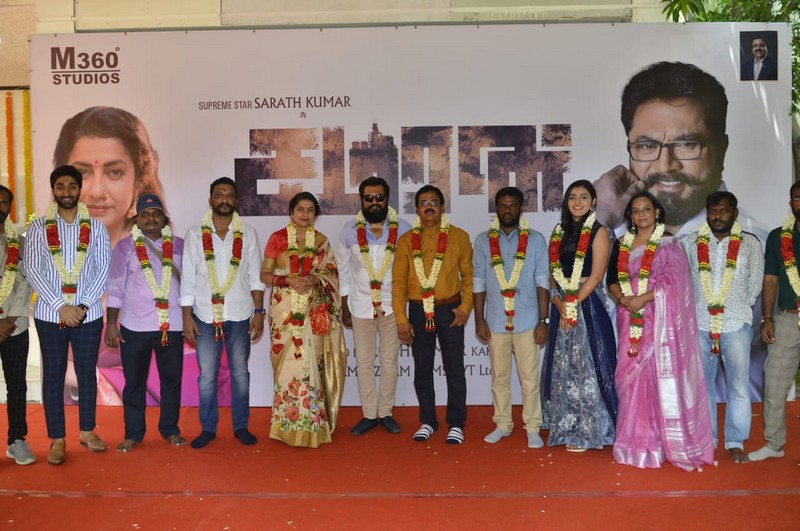 SARATH KUMAR STARRER NEW PROJECT LAUNCHED WITH A RITUAL CEREMONY PRODUCED BY ROSHKUMAR OF M360°STUDIOS DIRECTED BY THIRUMALAI BALUCHAMY
Actor Sarathkumar's new film produced by Roshkumar of M360° Studios and directed by debutant Thirumalai Baluchamy was launched this morning (September 16, 2021), and shooting will kick-start soon.
Producer Roshkumar, M360° Studios, says, "This is out and out family entertainer laced with nativity element and the message that is strongly needed for the moment. Soon after hearing the script, I felt that Supreme Star Sarathkumar will befittingly look perfect for the lead character. Even before I suggested, director Thirumalai Baluchamy preferred the same. Sooner, after the complete narration, Sarathkumar sir too believed that the character is tailor-made for him. Sugasini is playing the role of Meenakshi, which will add more beautifications to the story. Director Thirumalai Baluchamy's story owns a unique quality encapsulating not just entertainment factors, but a message that will be received well and appreciated by audiences of all categories."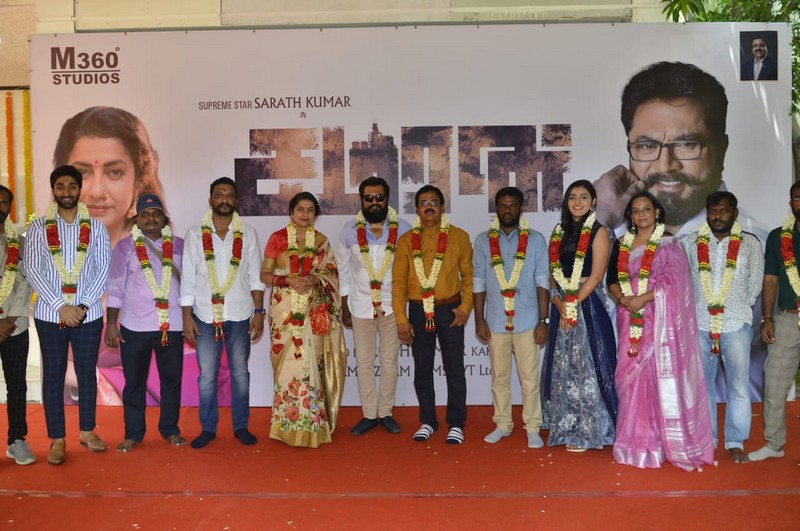 While Sarathkumar is playing the lead role, Ashwathi will be seen as the heroine. The others in the star cast includes R Nandaa, Sugasini, Singmpuli, Siddhiq and few more prominent actors.Vedshanker Sugavanam is the music director, Thorati fame Kumar Sridhar is the cameraman, Vicky Vinodkumar is the stunt master, Sriman Balaji is the art director.